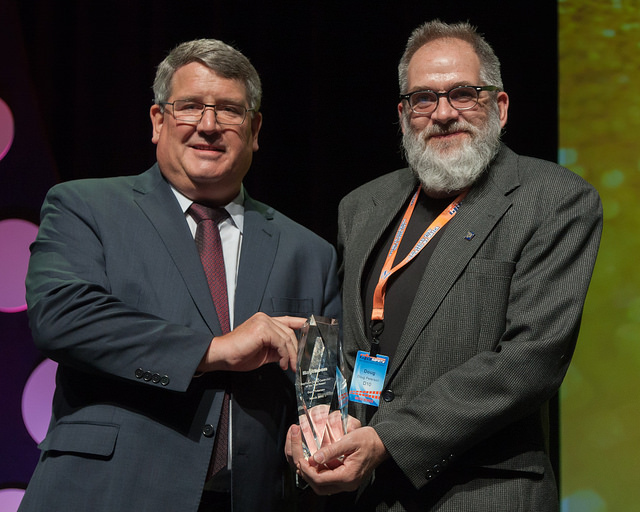 May 6, 2016 // Communicating For Safety 2016 Award: Raytheon Controller of the Year, Doug Peterson
Doug Peterson was recognized as Raytheon's fourth annual Controller of the Year award winner, for improving safety through modernization. Peterson has been the Terminal Automation Modernization and Replacement (TAMR) Segment 1 lead for large TRACONs for over four years. He has been an essential force in deploying Standard Terminal Automation Replacement Systems (STARS) to over nine facilities throughout the National Airspace System (NAS).
Bob Delorge, Raytheon Vice President of Transportation and Support Service Mission Area, introduced the award. He said Peterson has distinguished himself in his vocation and helped achieved the common goal of improving safety while modernizing the NAS.
"This year's winner has established himself as a problem-solver who seeks solutions to difficult challenges," Delorge said. "He has played a key role to bring the FAA to the cusp of accomplishing a goal that has eluded them for nearly 40 years: A single terminal automation system."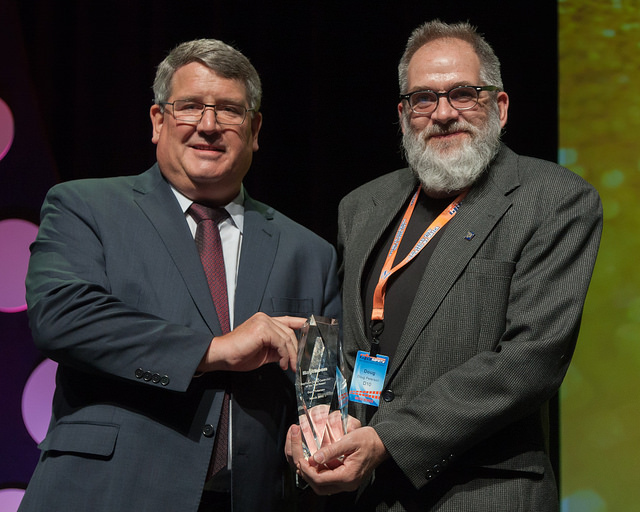 Delorge (left) with Peterson (right).
Peterson's technical expertise to dissect issues at the nine largest TRACON facilities in the NAS and determination to bring a quality, safe product to the controller workforce is what sets him apart.
"He's a controllers' controller," Delorge concluded.