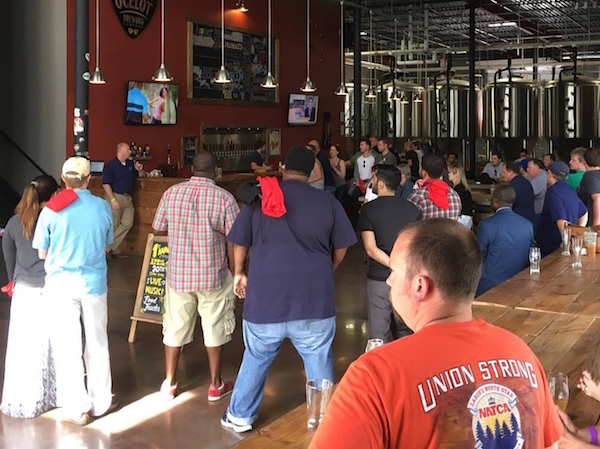 May 6, 2016 // Photo Album: Washington, D.C., Las Vegas: See All of the Places NATCA is Making a Difference Across the Country this Week.
The Eastern Region had a semi-regional solidarity event for the Washington, D.C. area on Monday, April 25.
About 65 members from Potomac Consolidated TRACON (PCT), Washington Center (ZDC), Dulles ATCT (IAD), the Command Center (DCC), Washington National ATCT (DCA), Andrews ATCT (ADW), and Manassas ATCT (HEF) came out to Ocelot Brewing Company, a micro brewery in Dulles, Va.
Everyone had a great time and loved the food from Frank's BBQ food truck. Members heard a regional update from Eastern Regional Vice President Dean Iacopelli as well as a great update and Q&A on NATCA issues from President Paul Rinaldi. There were a few state coordinators and other legislative activists that helped make the event successful including Jamaal Teel (MD S.C), Dan Kerr (VA S.C), Matt Sullivan, Chrissy Padgett, Matt Fisher, Amy Lark, Kim Watson, and Charlie Sample (RNAV). Brandon Miller (PCT Facrep), Brian Shallenberger (ZDC Facrep), Emmanuel Mebeboh (ADW Facrep), Scott Starkey (IAD Facrep), Angela Hudson (DCA), and Tony Smith (DCC Facrep) were all very supportive of the event and talking to their members.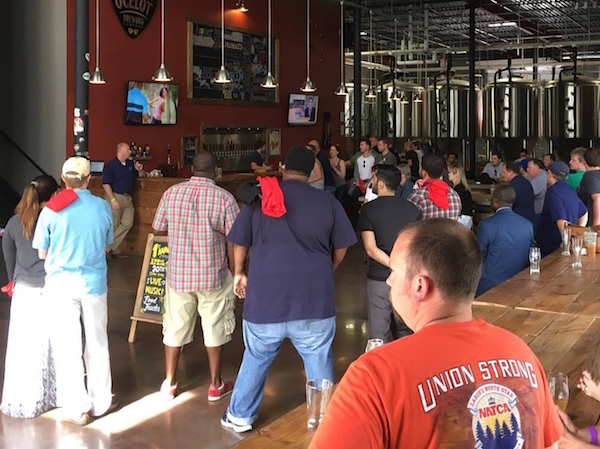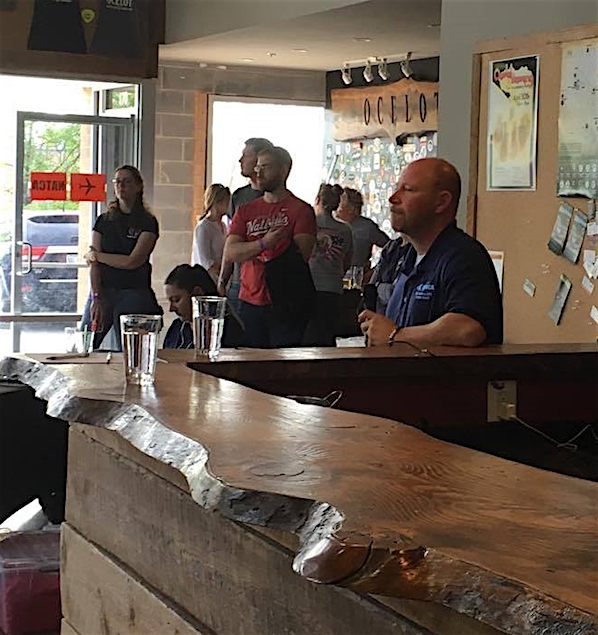 ---
Local leadership from across the country attended Secretary/Treasurer training in Las Vegas this week. Members were excited to take their dedication to this great Union to the next level.
---