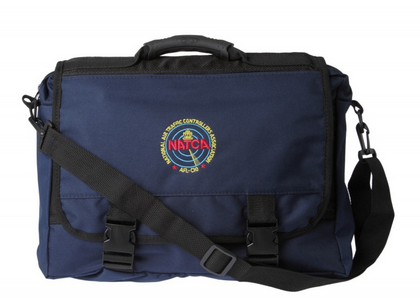 May 6, 2016 // This Week's Notebook: NATCA Briefcase, Support SJU Training, Flowers for Mother's Day, Seminar Dates, and Much More!
NATCA Store Item of the Week: Briefcase
Features: Black denier nylon briefcase with the NATCA logo embroidered on front. The fabric is of top-performing durability and is abrasion resistant. Other features are a molded rubber top carry handle, removable padded inserts, quick release flap buckle, and adjustable and detachable shoulder strap. It also has a real zip-close pocket and multiple inside pockets.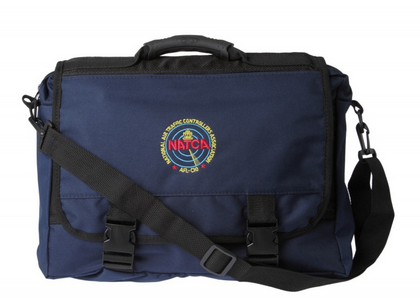 Measuring 17″ by 12″ by 3.50″.
Made in USA.
Price: $43.
To see the item and how to order: Select USPS or UPS as your shipping preference on your orders. Reminder: Apparel items take three to four weeks to deliver from date of order. If you need items by a certain date, please contact NATCA Store customer service for arrangements. Expedited shipping charges may apply.
To check on stock availability or for further assistance, call 800-266-0895 or email natcastore@natcadc.org.
---
Benefit Spotlight: Flowers for Mother's Day, from Union Plus
Time to show our mothers, grandmothers, girlfriends, and spouses how much they are loved and appreciated! What better way to express that appreciation than with a beautiful bouquet of flowers or a gift basket filled with her favorite goodies!
What makes it an even better idea? Members of NATCA qualify for a 20-percent discount with Teleflora and Gift Tree when you log on through the UnionPlus website. From small to large arrangements of flowers, to food, wine and spa baskets, you're sure to find the perfect gift that tells that special someone you're thinking about them.
Great selection means a great gift, and a great discount means a great price!
---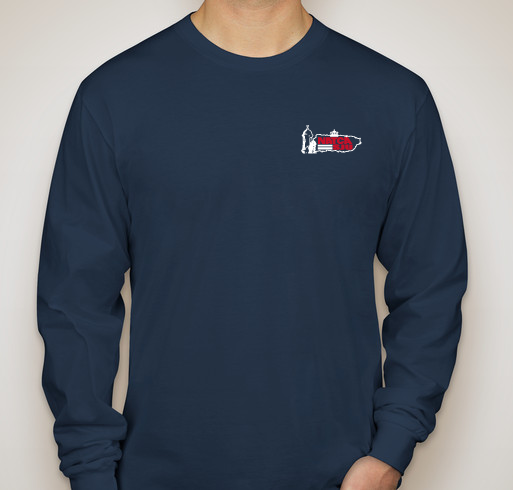 San Juan ATCT (SJU) has launched a new campaign to fund the training of their members by selling shirts at just $20! This is your chance to get NATCA SJU apparel and support a great cause.
The shirts come in five color and style options: black short sleeve, black long sleeve, dark blue short sleeve, dark blue long sleeve, and coral short sleeve.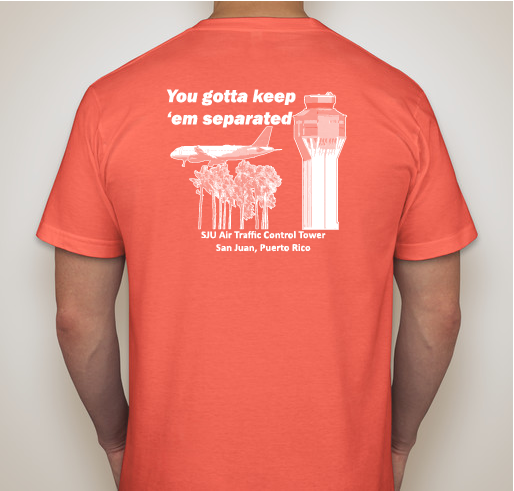 For those who ordered a t-shirt during the last sale of SJU apparel, this edition is different! The front of the shirt features SJU's local logo outlined with the island's shape and a "garita" — a sentry box built in Old San Juan by the Spanish over 500 years ago. The back features the phrase "You gotta keep 'em separated," along with a depiction of an aircraft and the facility.
Please feel free to share on your listservs and with anyone else who may be interested.
---
Cambridge Corner: What's the Catch 65?
If you do not sign up for Medicare Part B when you are first eligible, but then decide after a year or more that you want Part B, you would pay a late-enrollment penalty. That is the current monthly Part B premium increased by 10 percent for every 12 months you could have been enrolled but were not. Unfortunately, the specter of paying a higher Part B premium for delaying enrollment causes many individuals to enroll as soon as they are eligible for coverage, even if they don't really need more coverage at the time.
They should think instead about the $1,200 or more they are saving in Part B premiums each year by not enrolling as soon as they are eligible. In deciding whether to enroll in Medicare Part B, federal employees and retirees should consider the monthly premium and other out-of-pocket costs, their medical coverage needs and the fact that the benefits under the program duplicate what they have under the FEHBP.
Call 888-900-4690 or click here for more information on how Cambridge Financial Partners can help you.
---
Upcoming Retirement Seminars Provided By 4 Square: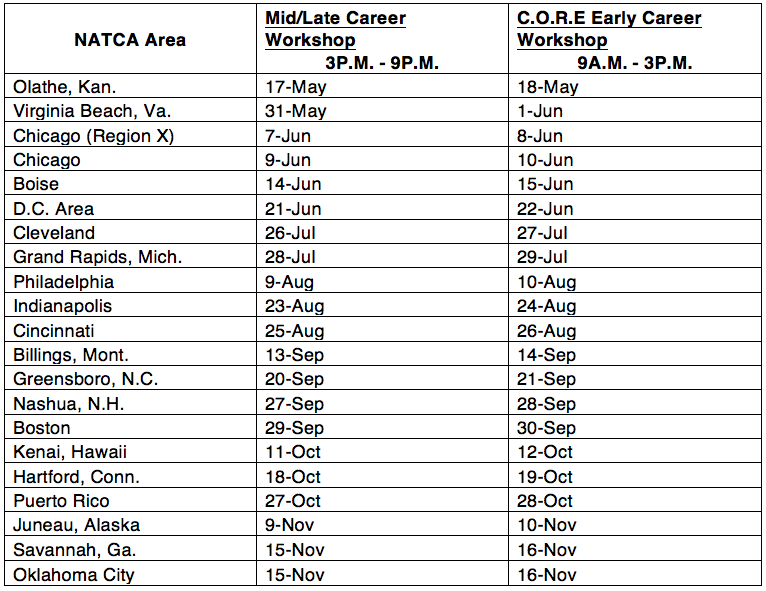 Standard seminar for members with more than 15 years of service held from 3-9 p.m. local time.

Register by signing on to the NATCA Portal. Please verify the personal information listed for you including email and cell phone number. If any information is incorrect or missing, please correct or add it under the "My Profile" tab.

To register for a seminar, click the "Events" tab, followed by "2016 Retirement Seminars". Complete the requested information and click "Next". When you come to the screen listing the seminars, select the one you wish to attend, hit "Next", verify your requested seminar information and then click "Done". You will receive a confirmation email that your registration was complete.
A second email will be sent two to three weeks prior to the seminar giving you the logistical information for the seminar. Also included in this email will be instructions on how to obtain a benefits estimate at the seminar.
Spouses and significant others are also invited to attend. Please ensure that you add them to the registration when asked if you will be bringing a guest. Please try to register three weeks prior to the seminar. Walk-ins are permitted to attend as long as they can provide their membership ID number. However, you will be unable to obtain a benefits estimate at the seminar.
For any questions or problems with registration, please contact Grace Colby, NATCA Executive Administrative Assistant: (202) 220-9829, gcolby@natcadc.org.
Upcoming Retirement Seminars: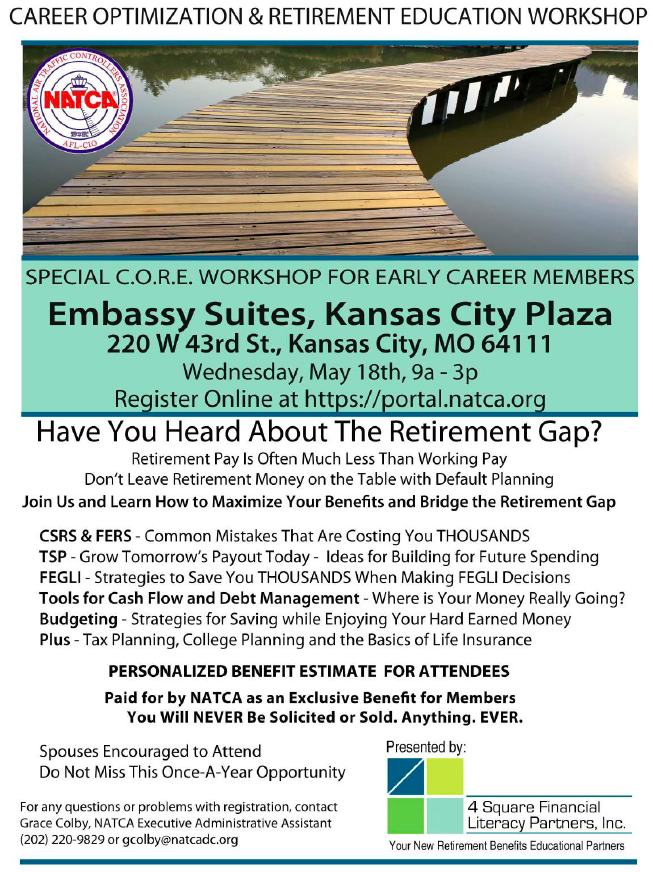 ---
We are now offering Career Optimization and Retirement Education (C.O.R.E.) Seminars in many cities! These seminars are geared towards employees with zero to 15 years of service who want to maximize their retirement benefits and plan for financial stability in retirement. Log in to the Portal today to see which cities are offering this great new program.
---
NATCA EDGE – Designed exclusively for NATCA members!
Can't get to an in-person retirement seminar? We'll bring the seminar to you!
Presenting an all-new, flexible access, web-based session of our popular retirement benefits seminar:

To register for a session, visit the NATCA Portal. Click "Events" on the menu bar on the home page, then select the "2016 NATCA Edge Online Retirement Webinar" link. Follow the questions and directions from there.
Personalized benefit estimate for participants paid for as an exclusive benefit for NATCA members. You will never be solicited or sold anything, ever!
For any questions or problems with registration, please contact Grace Colby, NATCA Executive Administrative Assistant: (202) 220-9829, gcolby@natcadc.org.