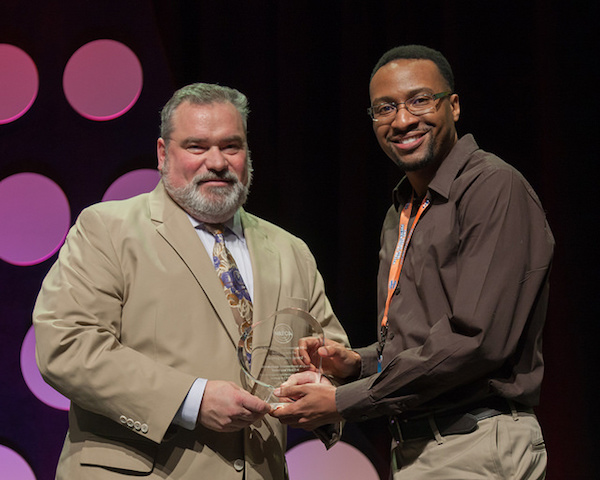 May 13, 2016 // Communicating For Safety 2016 Award: Helping Hearts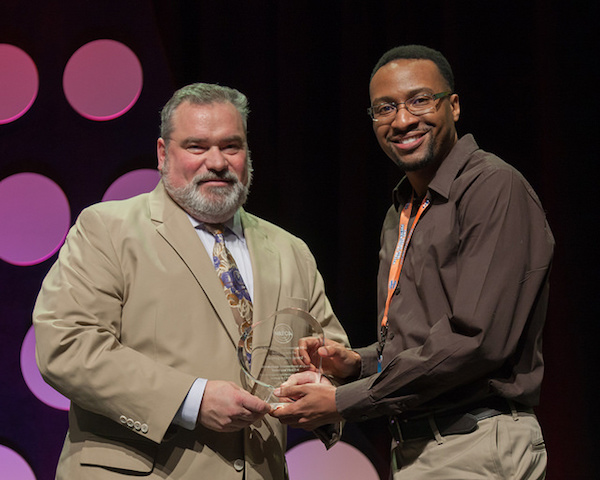 OSHA Committee Chair Mike Odryna gave out this year's Helping Hearts award to Birmingham Tower/ TRACON for having the highest percentage of employees trained in CPR (Cardiopulmonary Resuscitation) and AEDs (Automated External Defibrillators).
As part of the PAD program, the OSHA Committee has worked to get as many facilities and members trained to use AEDs as possible. To date, 12,000 people have been trained and 1,400 defibrillators have been deployed throughout the FAA. Since 2009, they have been used 11 times and saved six lives.