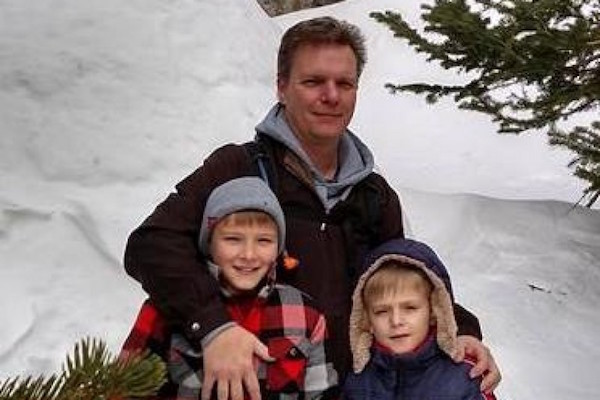 May 13, 2016 // This Week's Notebook: VLTP Donations, Member in Need, OSHA Webinar, Team Reid, and Much More!
NATCA Alaskan Region and National Legislative Committee member Richard "Tiny" Fagg is in need of leave donations through the FAA's Voluntary Leave Transfer Program (VLTP). He has been caring for his wife, Tammi, who battled and recovered from lung cancer, but now faces treatment and therapy following surgery to remove a tumor on her brain.
Please consider a leave donation to help them if you can, while you're at your facility.
You may submit donations through the Online VLTP Intranet site. In order to donate leave online, it requires that you have registered with the site. To register for the site, please click on "Request Login" on the left and follow the on-screen instructions. The system will send you a temporary password and asks to reset after you login. Donors must use an FAA computer with Intranet access to donate leave through this process. The donation process is not available through the Internet.
---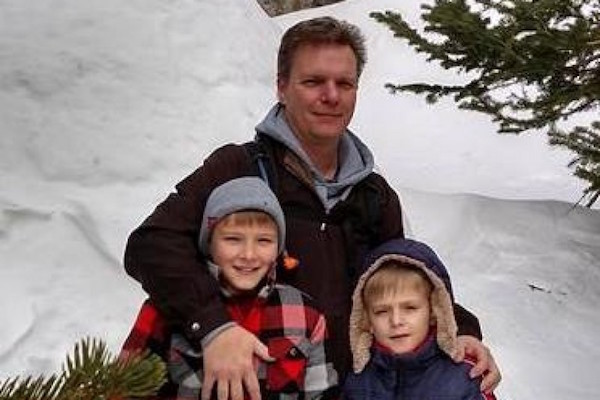 Denver Center NATCA member Paul Foreman lost both of his sons, Jacob (Paul) and Daniel, on Mother's Day. Please consider donating if you can.
"There are no words to express how thankful we all are for your donations and the outpouring of support that all of you have given for the Foreman family," says the grandfather of the two boys. "Yesterday, they were in shock to how generous you have all been and made the plans for the funeral, a sad day indeed, but the burden lessened by all of your help. From my son and I, and on behalf of the family, thank you sincerely."
---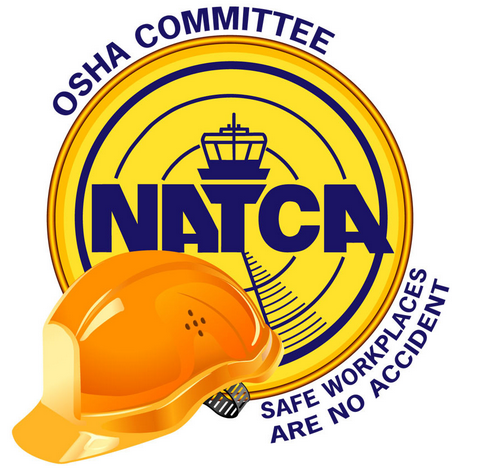 New NATCA OSHA Committee Webinar!
When: May 26, 1 p.m. EDT
What: Roof Replacement Challenges: This webinar describes the process of roof replacement and what we as professionals can do to protect and inform occupants of these challenges.
The roof of a building is important, but like most things, it does not last forever. Roofs can begin to fail in 20 years or so after they are built and that time can be even shorter if they are not maintained properly. When they start to leak it can lead to problems like mold growth.
Roof replacement is a serious construction project. It can potentially expose building occupants to asbestos and volatile organic compounds. It can also expose the building to water infiltration and mold growth if temporary protection between the roof removal and re-roofing is not effective. At the very minimum, it will introduce some new odors inside the building.
---
Hi Everyone!
It's that time of year again where Tim and I ask for your help in finding a cure for our son, Reid, who suffers from the genetic disease Cystic Fibrosis (CF). CF is a fatal disease that carries a life expectancy of 38 years. Currently, there is no cure.
Reid endures a lot of treatments everyday and most of the time we feel like we have things under control. Other times, the disease throws us a curve ball and we are reminded that we are not at all in control, a feeling most of us in this profession don't like very much.
Just this month, Reid cultured a bacteria called pseudomonas, a highly antibiotic resistant. It's harmless to you and I, but colonizes the lungs of CF patients and causes chronic lung infections. This diagnosis adds another hour of nebulizer treatments to his already lengthy regimen.
Reid is six years old and I want his main concerns to be which Lego set to build or learning how to pop a wheelie, not swallowing 20-to-25 pills a day and spending two hours hooked up to a nebulizer. I want him to have a long life full of great experiences and I want him to outlive me.
Boston Center is the main reason we have been so successful in our fundraising efforts and we feel really lucky to work with such generous and compassionate people. Every year there are people who don't even know Tim and I but decide to donate. I get to see a side of this building that a lot of people don't get the opportunity to see and it's truly heartwarming. Thank you so much for reading my message and supporting us in what is the biggest fight of our life.
Sincerely,
Tim and Dana Guidish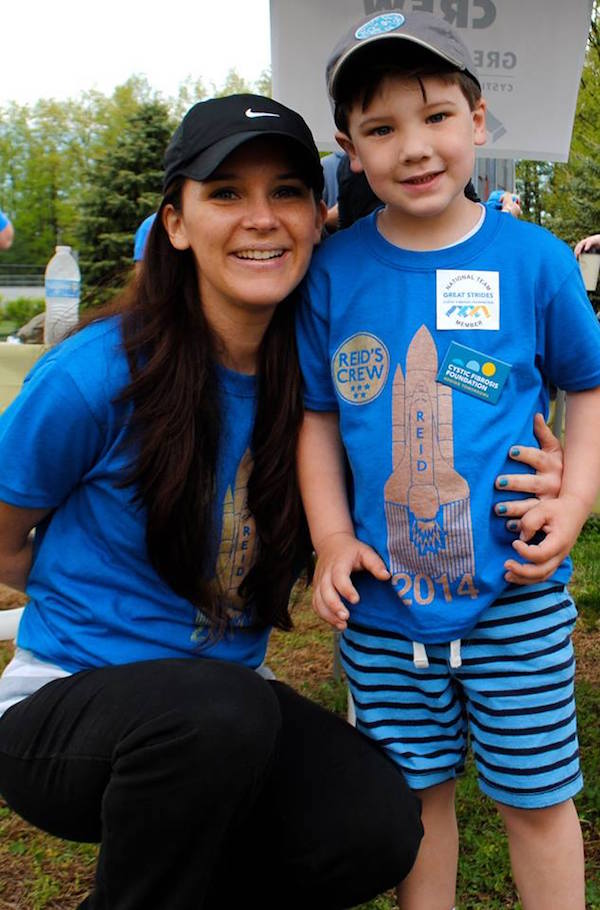 To Donate:
fightcf.cff.org/goto/reidscrew

Also check out the short video we made this year:
https://youtu.be/71OXioKqplo
If you can make it to the walk we'd love to have you!

Walk Details:
Saturday, May 21
Mine Falls Park (exit 5 entrance near the Nashua YMCA)
9:30 a.m.
Please feel free to ask us about Reid or CF or how the donations are used by the CF Foundation!
---
NATCA Store Item of the Week: Tablet Case
Features of this product: 10-inch portable protective covers for iPad1, iPad2, or Kindle; comfort grip handle to carry your tablet with ease; made from 2mm neoprene and quality microfiber; built-in microfiber cleaning cloth; prevents scratches. Fits 10-inch tablets with or without keyboards; 10″ by 10″ microfiber cloth attached for your convenience. Pouch is 9.0″ by 11.0″. Made in USA.
Price: $28.
To see the item and how to order. Select USPS or UPS as your shipping preference on your orders. Reminder: Apparel items take 3 to 4 weeks to deliver from date of order. If you need items by a certain date, please contact NATCA Store customer service for arrangements. Expedited shipping charges may apply.
To check on stock availability or for further assistance, call 800.266.0895 or email natcastore@natcadc.org.
---
Benefits Spotlight: Car Rentals
Do you have a business trip or vacation coming up and find yourself in need of a rental car? Let Union Plus make the decision easier for you. Your NATCA membership earns you up to a 25-percent discount on a variety of vehicles. Plus, you also get to support your fellow union brothers and sisters who work for Alamo, Avis, Budget, Hertz, and National. Discounts are also available from Enterprise, Dollar, and Thrifty.
Go to www.unionplus.org/autos-cars/rental-car-discounts and start your drive to save today!
---
Cambridge Corner: Thrift Savings Plan
Before employees decide how to receive the money in their Thrift Savings Plan (TSP) accounts, they are encouraged to understand how TSP withdrawals are taxed. While the TSP Service Office can assist TSP participants with withdrawals from their accounts, they cannot provide tax advice. TSP participants are therefore encouraged to speak with a tax professional before making any withdrawal decisions.
In general, the tax treatment of a TSP participant's payment from their TSP account depends on the type in one's TSP account – traditional, Roth, or both.
A participant's traditional (non-Roth) balance is made up of all employee contributions that have been designated as traditional when the participant made his or her election, as well as the earnings on those contributions. For those employees covered by the Federal Employees Retirement System (FERS) it also includes the employee's agency automatic (1 percent) contributions, as well as any matching contributions made to the employee's account. Earnings on agency automatic and matching contributions are also part of a traditional (non-Roth) balance.
A participant's Roth balance is made up of all employee contributions that were designated as Roth when the participant made the election and earnings on those contributions. Earnings on all Roth contributions are tax-free when withdrawn provided certain Internal Revenue Service (IRS) rules are met.
Call 888-900-4690 or click here for more information on how Cambridge Financial Partners can help you.
---
Upcoming Retirement Seminars Provided By 4 Square: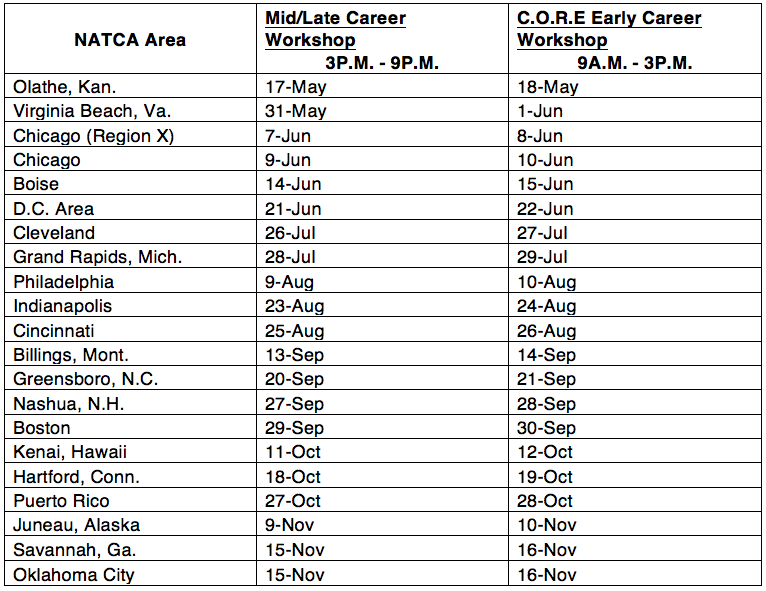 Standard seminar for members with more than 15 years of service held from 3-9 p.m. local time.

Register by signing on to the NATCA Portal. Please verify the personal information listed for you including email and cell phone number. If any information is incorrect or missing, please correct or add it under the "My Profile" tab.

To register for a seminar, click the "Events" tab, followed by "2016 Retirement Seminars". Complete the requested information and click "Next". When you come to the screen listing the seminars, select the one you wish to attend, hit "Next", verify your requested seminar information and then click "Done". You will receive a confirmation email that your registration was complete.
A second email will be sent two to three weeks prior to the seminar giving you the logistical information for the seminar. Also included in this email will be instructions on how to obtain a benefits estimate at the seminar.
Spouses and significant others are also invited to attend. Please ensure that you add them to the registration when asked if you will be bringing a guest. Please try to register three weeks prior to the seminar. Walk-ins are permitted to attend as long as they can provide their membership ID number. However, you will be unable to obtain a benefits estimate at the seminar.
For any questions or problems with registration, please contact Grace Colby, NATCA Executive Administrative Assistant: (202) 220-9829, gcolby@natcadc.org.
Upcoming Retirement Seminars: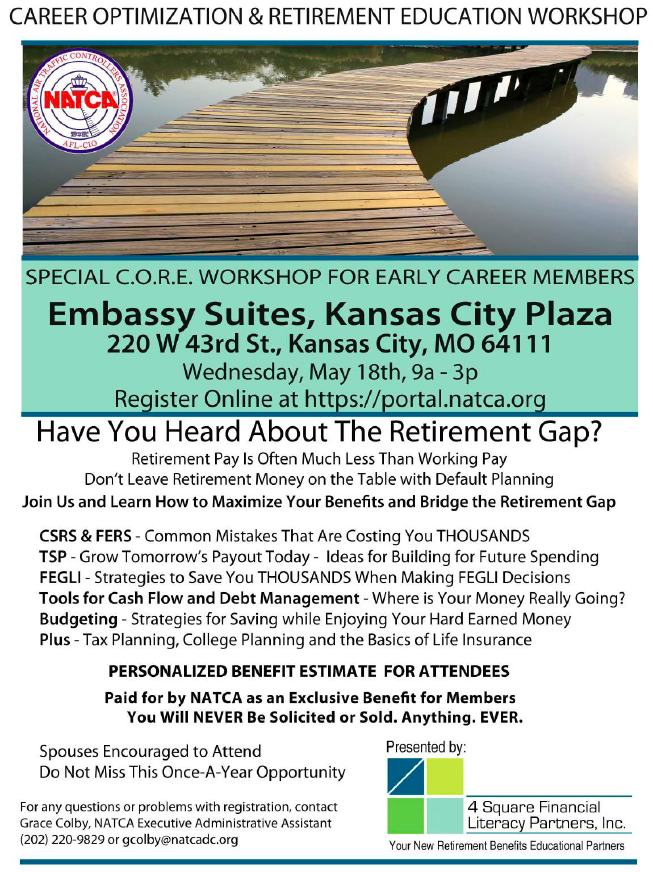 ---
We are now offering Career Optimization and Retirement Education (C.O.R.E.) Seminars in many cities! These seminars are geared towards employees with zero to 15 years of service who want to maximize their retirement benefits and plan for financial stability in retirement. Log in to the Portal today to see which cities are offering this great new program.
---
NATCA EDGE – Designed exclusively for NATCA members!
Can't get to an in-person retirement seminar? We'll bring the seminar to you!
Presenting an all-new, flexible access, web-based session of our popular retirement benefits seminar:

To register for a session, visit the NATCA Portal. Click "Events" on the menu bar on the home page, then select the "2016 NATCA Edge Online Retirement Webinar" link. Follow the questions and directions from there.
Personalized benefit estimate for participants paid for as an exclusive benefit for NATCA members. You will never be solicited or sold anything, ever!
For any questions or problems with registration, please contact Grace Colby, NATCA Executive Administrative Assistant: (202) 220-9829, gcolby@natcadc.org.