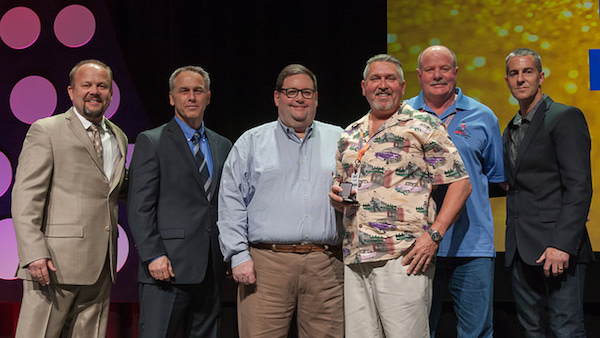 June 3, 2016 // Communicating For Safety 2016: Professional Standards Award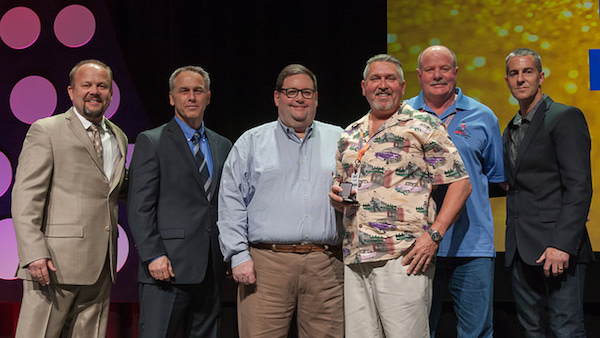 From left to right: Koleszar, Marosvari, Richards, Fournier, Clark, and Rossmango.
Professional Standards Committee members Garth Koleszar, Andy Marosvari, and Jeff Richards presented the first Professionalism Awards this year. The winners were selected based on nominations sent to the committee.
Dan Rossmango (ZLA) was honored from the Western Service Area, Randy Clark (MCI) from the Central Service Area, and Dave Fournier (ZME) from the Eastern Service Area.
Each winner has displayed the qualities of a professional air traffic controller over their entire career. They lead by example and their actions continually promote professionalism within their profession and at their facility.
Koleszar said he, Marosvari, and Richards decided that they needed to make a commitment " to create a program that recognized the everyday professionals that surround each of us. We wanted to recognize those individuals that every single day come to work prepared and ready to uphold the trust of the people who put their lives into our hands each and every day."
"We wanted to recognize those individuals who, with their own performance, inspire us, motivate us, and give examples of their own professionalism to those around them," Koleszar continued. "We wanted to say thank you."