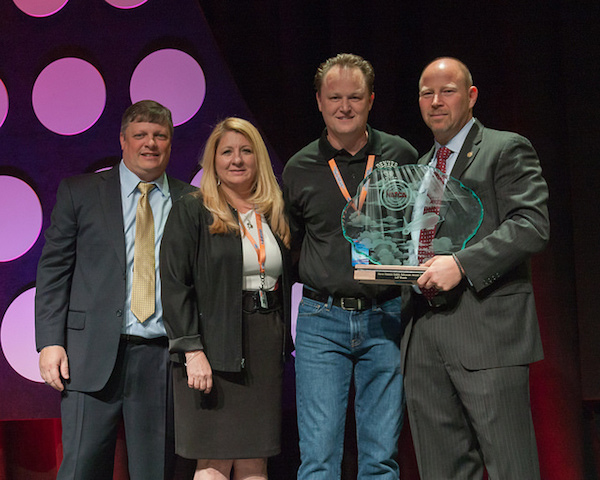 June 10, 2016 // Communicating For Safety 2016: Steve Hansen Safety Advocate Award Winner: Jeff Woods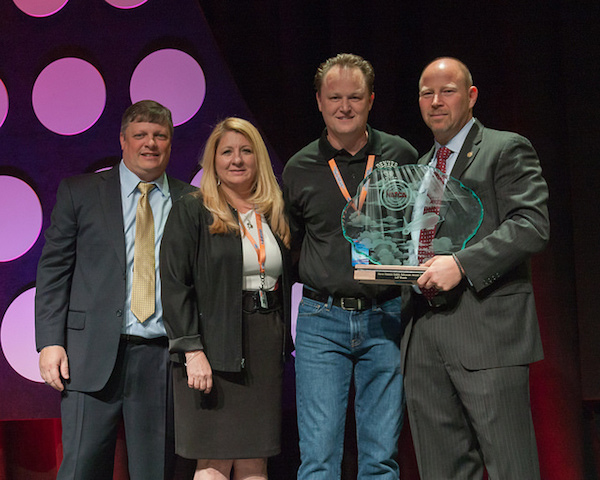 From left to right: Hansen, Gilbert, Woods, and NATCA President Paul Rinaldi.
NATCA Executive Vice President Trish Gilbert presented the Steve Hansen Safety Advocate Award at Communicating For Safety 2016. This award was first given in 2011 to NATCA Safety Committee Chair Steve Hansen, and is presented each year to a NATCA member who has made extraordinary achievements and worked tirelessly on NATCA's behalf to be a leader in furthering aviation safety.
Past winners Steve Hansen, Mike Blake, Andy Marosvari, Leanne Martin, and Chad Sneve have each shown their passion for safety. This year's winner is no different.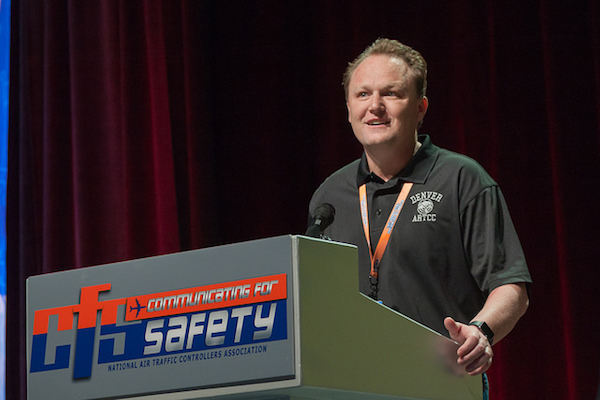 Jeff Woods has been a controller in the FAA since 2001. He has worked at Beaumont ATCT (BPT), Houston Center (ZHU), and Houston TRACON (I90). Before his FAA career began, he served in the U.S. Navy. He has held many Union positions, serving as the I90 Secretary from 2009 to 2011 and I90 VP from Sept. 2011 to May 2012. He became one of the national representatives to OAPM (Optimization of Airspace and Procedures in the Metroplex) in May 2012, currently serves as the NATCA representative to the Program Management Office, and is a member of the newly-formed National Safety & Tech Leadership Council.
Gilbert said Woods has a passion for the Union and a unique ability to pull groups together to break down barriers. His talents have been invaluable to moving many national projects forward.
"This job, it's getting behind the scenes with the FAA and it's been pretty exciting," said Woods, in his acceptance remarks before CFS attendees, of being on the National Safety & Tech Leadership Council.
"The best part is it's interactive with you guys (the controllers)," he continued. "It's getting out to facilities, seeing some of the problems, and actually being able to help. This is all for you guys, thank you so much for letting me do this."