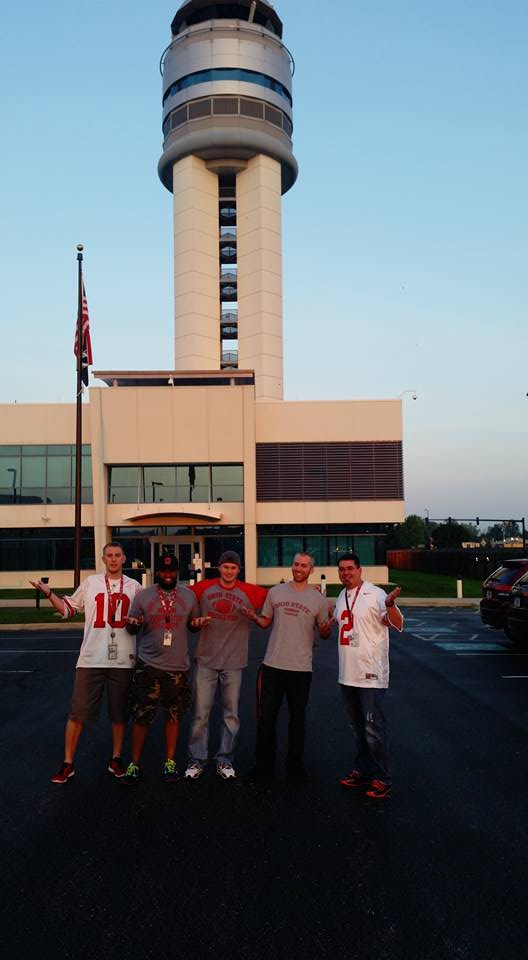 June 10, 2016 // NIW 2016 Legislative Efforts at Home: CMH Meets With Congressman Tiberi
NATCA in Washington 2016 was a huge success and efforts continue at home to be a strong advocate and voice of this great Union across the country.
Columbus Tower (CMH) National Organizing Committee Great Lakes Region member Mike Weekley and CMH FacRep Phil Carpino attended a local legislative event on June 3 hosted by Congressman Pat Tiberi, R-Ohio, 12th. Tiberi, Ohio House of Representatives Speaker of the House Cliff Rosenberger, and several other former Congressmen, representatives, and speakers were in attendance.
Rosenberg was the guest speaker at the annual event, which has taken place for the past 16 years. He notably has proposed legislation to change the name of Port Columbus Airport to John Glenn Airport in honor of the former Marine Corps aviator, engineer, astronaut, and United States Senator from Ohio.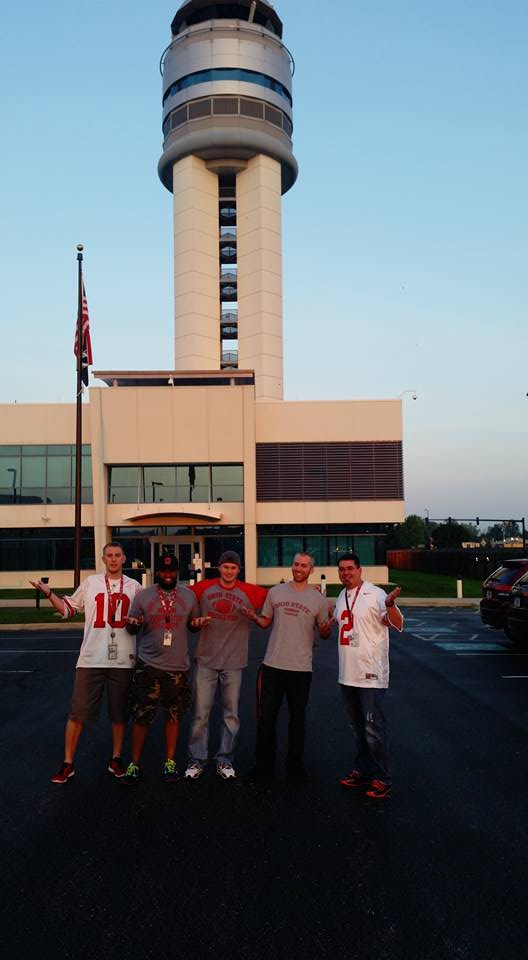 From left to right: Weekley, Tiberi, and Carpino.
Weekley and Carpino met with several individuals, including District Chief Mark Bell, Congressman Tiberi's Campaign Manager Todd Bowen, and Congressman Tiberi himself to discuss issues facing NATCA and the National Airspace System, including funding and staffing. "All were appreciative of what we do and interested in our staffing," Weekley said. Carpino and Weekley even made arrangements for the Congressman to visit the facility after summer recess.
Coley George, Chairman of Industry Affairs for NJASAP (NetJets Association of Shared Aircraft Pilots) also attended and praised NATCA, referencing NATCA President Paul Rinaldi and Executive Vice President Trish Gilbert's strong leadership, as well as the Union's notable presence in Washington, D.C.
"Speaking with Coley and another gentleman from NetJets and listening to all the praise of NATCA from those in attendance just amazed us and we couldn't be more proud to be a part of this great Union," said Weekley.
What are you doing to be a NATCAvist at home? Send your efforts to NATCA Insider Managing Editor Sarah Zilonis at szilonis@natcadc.org.