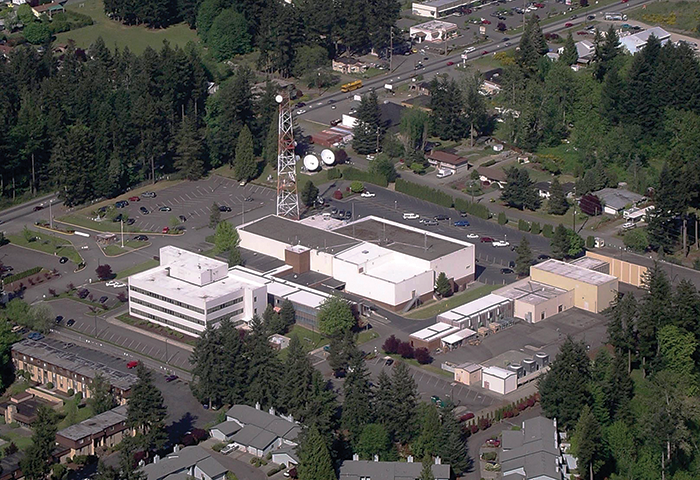 June 17, 2016 // Facility Spotlight: Seattle Center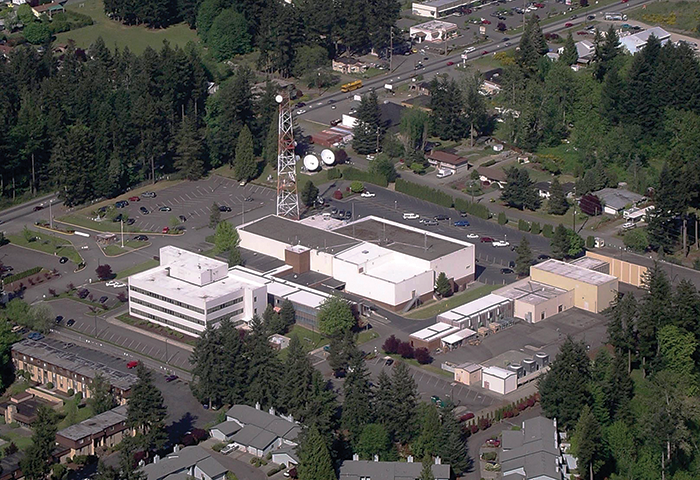 Seattle Center (ZSE) is home to 185 NATCA members, out of 204 employees. ZSE's members take pride in representing their strong 91 percent NATCA facility. The facility, a level 10-en route air traffic control center, was commissioned in 1962.
ZSE's airspace encompasses approximately 300,000 square miles, including all of Washington, most of Oregon, and portions of Montana, Idaho, Nevada, and California. The center boundaries extend from the Canadian border to Northern California and from western Montana to 150 miles off the Pacific Coast.
Controllers work with Vancouver and Edmonton Control Centers to the north, Salt Lake City center to the east, and Oakland Center to the south and west of their airspace. There are a total of nine approach controls in Seattle Center's airspace.
Traffic at ZSE includes all types of aircraft from C152s, R44s, to FA18s. There are two prominent flight schools that execute several practice approaches each day at Redmond, Ore.
"We're like a hybrid facility, a cross between a center and an approach control," explains FacRep Troy Harrison. "We work a lot of VFR (visual flight rules) aircraft, as we provide approach control services to five VFR towers and take over an additional five approach controls during the mid-shift hours."
ZSE also sees a mix of military traffic with instrument routes (IR), visual routes (VR), and AR routes, along with many military operations areas (MOA) and air traffic control assigned airspaces (ATCAA).
Special annual events like the Arlington Fly-In, coming up on July 7, and Seafair in August featuring the United States Navy Blue Angels, increase traffic for ZSE. Last year, controllers also handled the added traffic caused by the PGA (Professional Golfers' Association) U.S. Open golf tournament that took place at nearby Chambers Bay.
Despite the busy schedule, controllers at ZSE still find time to get together and to host solidarity events.
"We've hosted solidarity events such as bowling, going to the horse track, Seattle Mariners and Tacoma Rainiers baseball games, minor league hockey games, and WhirlyBall," says Harrison. "Additionally, we have members hosting events at their homes on a somewhat regular basis."
"My son, who used to work at ZSE as a Remote Pilot Operator in the Training Department, told me after his first day that I have one of the best jobs because I get to work with many of my best friends here at the facility," said Harrison. "I truly believe that. I have the best job because I represent the best facility in the country."
When visitors come to ZSE, Harrison tells them that they're like a big family. Even though they may not all agree, they treat each other with respect. He says that the relationship between the bargaining unit, management, all locals, and other facilities is great and that everyone is willing to roll up their sleeves and work together.
"We have a talented e-board consisting of VP Alex Navarro, James Wolken, Paul Skorniakoff, Kip Karsh, James Darlington, Al Passero, Derek Adams, and Devin Carlisto," said Harrison. "Each leader offers more than just being a rep to this facility."
Harrison also emphasizes that it's not just ZSE reps that make the facility great, but also the collaboration and strong leadership from everyone at the facility. He says that talented members such as Clarence Courtney and Anthony Goodwin led them through the transitional early ERAM (En Route Automation Modernization) years, and he describes their Pro-Standards team lead, M'Linda Henninger, as the epitome of professionalism.
"We also have members that represent our facility on a much broader scale, such as Jeff McElvain on the Event Review Committee (ERC); Critical Incident Stress Management (CISM) lead Chris Schenk; ERAM Safety Rick Management (SRM), National Packaging Team (NPT), and En Route Computer Human Interface (CHI) member Kevin Miller; Regional Constitutional member Drew Stewart; Drug and Alcohol, Leadership Experience, Acceleration Project (LEAP), State Legislative Coordinator, and VP Alex Navarro; Labor Relations (LR) Team member Tony Germann, and NAS Voice System (NVS) Key-Site lead Devin Carlisto," says Harrison.
"Additionally, ZSE has previous reps from other facilities that have transferred here like Alex Navarro (S46), Derek Adams (SEA), Dan Potts (EUG), Jason Cruz (PAE), Jared Zimmerman (ZLC), Ligaya Andrews (ZAU), Erich Chiounard (LGA), Kyle Green (ZLA), and Drew Stewart (ZFW) that make the facility that much stronger," continues Harrison.