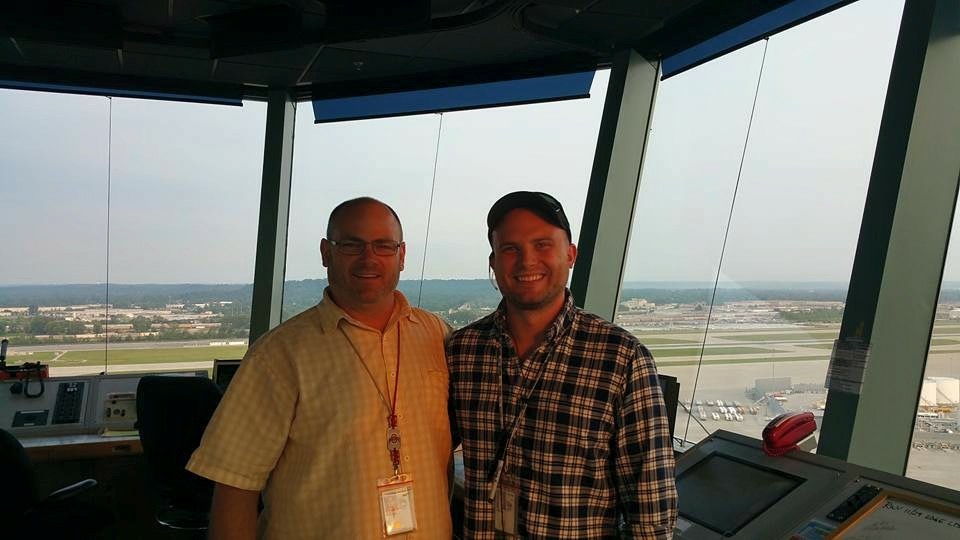 June 17, 2016 // Happy Father's Day from NATCA!
Father's Day for air traffic controllers across the country is always a special time. Passion for aviation is often shared and passed on between family members and for two NATCA members, that passion hits especially close to home.
Louisville ATCT (SDF) is home to father and son controllers Jeff and Scott Gilde. Jeff has been an air traffic controller for 31 years, first serving in the United States Air Force for four years before joining the Federal Aviation Administration. He currently serves as FacRep at SDF.
His longstanding love of aviation and air traffic control is something that he passed on to his son, Scott, who has been an air traffic controller for five years. Scott described the decision to follow in his father's footsteps as an "obvious" choice, citing the knowledge and depth of his experience as particularly helpful in defining a path to his success. Scott currently serves as an Article 48 Rep out of SDF.
Working in the same facility has been a joy for both father and son, giving them unique perspective and insight into the profession that instills a sense of wonder from the most seasoned to the newest professionals.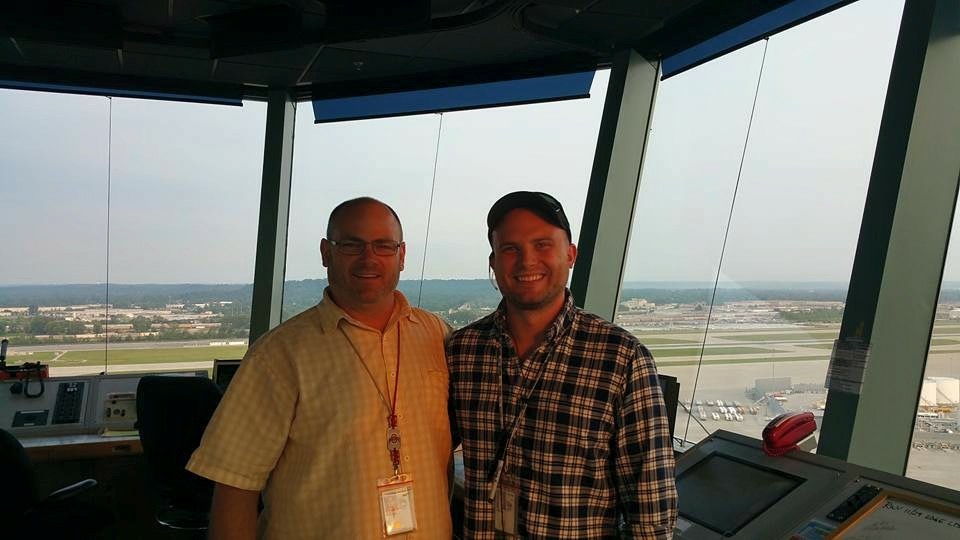 Jeff (left) and Scott Gilde.
"Having my son at the facility makes me realize how fast everything in life moves and I absolutely have such extreme pride having him here and seeing him get involved in NATCA," Jeff said.
This trans-generational support has been helpful for both of them. Scott especially appreciates how deep their mentor-mentee relationship goes.
"Having him as a mentor and FacRep is a great source of information for both work and NATCA-related subjects," Scott said.
Fostering a relationship both in and out of work has brought them closer together and they both look forward to growing their shared love of aviation and NATCA.
"My son and I are very close and it is very special to me to have him here and getting involved in our great Union," said Jeff. "I hope I can teach him everything that NATCA means and to appreciate the work that NATCA Reps do day in and day out."