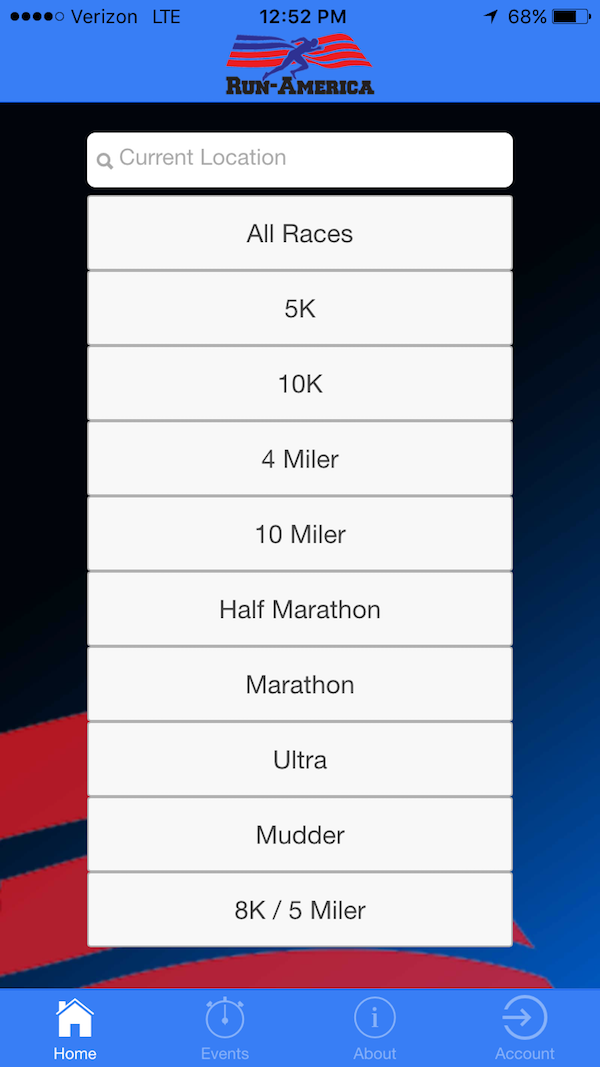 July 1, 2016 // Member Focus: Brent Garrett, Charleston ATCT (CRW)
Q: How did you get into competition racing?
A: I started racing when I was 11 years old. My first year I went to the United States of America Track and Field (USATF) and the Amateur Athletic Union's (AAU) Junior Olympics. I finished fourth in the 800-meter for my age group in the country. From that point on, I stayed in the top 50 in the U.S. throughout high school in the 800-meter and mile runs. I guess I was competitive from an early age.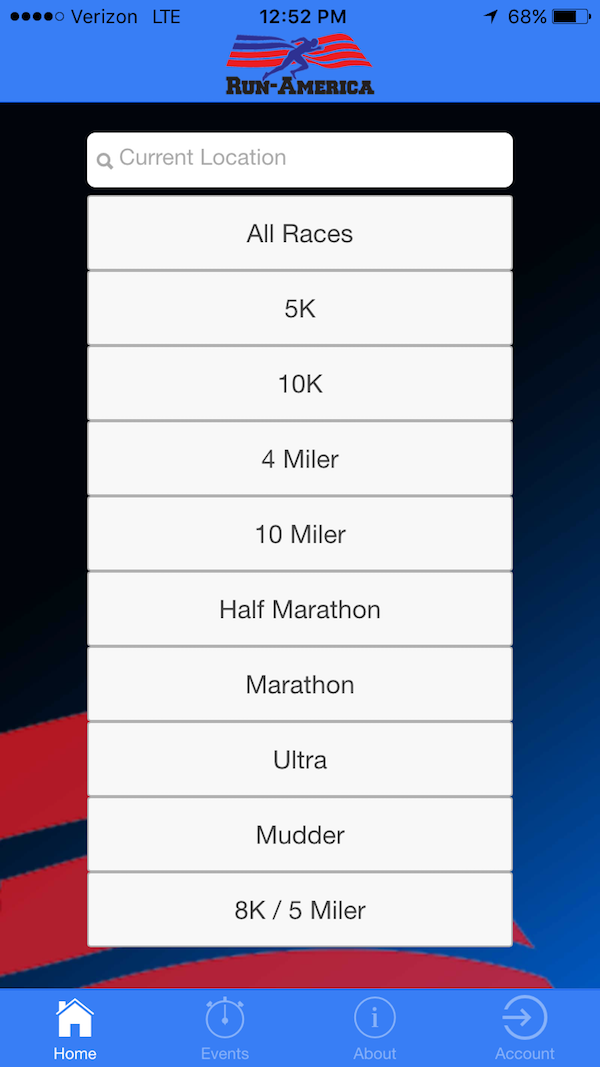 Q: What is the qualification process for a major event like the Boston Marathon?
A: There are a lot of marathons that you can use for a Boston Qualifier, or a "BQ." Most marathons will do what it takes to become a BQ course, as it will attract a lot more runners. At BAA.org, there is a link for the top Boston Qualifier courses. There is a certain time frame (September 19, 2015 until around September, 2016) that you have to get a BQ. For the 2017 Boston Marathon in my age group, the qualifier is 3:05. However, just achieving that time doesn't mean that you will get in. The Boston Marathon Committee starts filling the age groups from fastest time first and once they hit a certain number of runners, they cut off the rest. For instance, last year 3:03 is what it took to get in to the race in my age group. After you run the BQ and you do it in a BQ qualifying race, you then apply and pay the fees, etc., and hopefully, you get a really cool invite to run the race!
Q: How did the idea for the Run America app come about?
A: How the app evolved about was a two-fold process. First, I left the FAA in 2010 for the Federal Air Marshal Service and there I was flying every day and landing in a new city every day. I was searching for races and having a heck of a time finding small local 5Ks. There are a few websites that have marathons and half-marathons listed, but nothing for the traveler that lands somewhere and wants to do a quick race in a new location.
The second angle took hold when I was running the Marshall University Marathon and there were a few things that I didn't like about the race. There were mile markers at weird miles like seven, 19, 23…they were at such odd spots that didn't really matter. For instance, most races will have them at 5K, 10K, 10-mile, 20-mile, etc., so that you can easily figure out where you are with your pacing. I also was in the top five overall when the race was over and they gave my award away. Not that I care too much about awards, but it was my best marathon to date as I had just broke three hours (2:59.28) and just got my BQ so it was disappointing. I went online and started looking for places where I could leave feedback for the race director. After emailing the race director and getting no response, I thought a place for runners to go and review races would be awesome. I realized to do this I needed to somehow get as many races as possible on one site.
I was sitting in the radar room one day and was talking out loud about the idea and how there needs to be a way to connect all of the road races together and a place to review them, similar to other review websites for restaurants and stores. I was bouncing the idea off of fellow runners in the running club that I founded, called Kanawha Running Club, and everyone thought it was a great idea. I decided that there needed to be an app that brings races and reviews into one place and Run America, LLC was born.
Q: How was the app developed?
A: I had a local company in Huntington, W.V., build the app because learning the code for both iOS and Android to build something from scratch would have been way out of my realm. It took about seven months from beginning to end before the app was launched in January 2016. I've learned it's very expensive to have an app built, but I have also learned so much along the way. Right now, we pull in the API's (application programming interface) from RunSignUp and Active. This means that those websites have allowed me access to all of their races. Right now, Run America has over 400,000 races to search from and review. They are broken down by race when you first open the app (5K, 10K, marathon, etc.) and there is a filter section where you can add dates, cities, states, and distance from your location to better search. Run America is now becoming more than just an app to search and review races but a way that the running community can find races and come together for different causes.
Q: Are there any other owners or contributors involved with the app?
A: I have three investors that helped get the app going with me and they are all NATCA members! I also am an affiliate with Active and RunSignUp. Run America is available in the app store for both iOS and Android. Simply search for "Run America" on your device. I encourage members to check it out and start running!