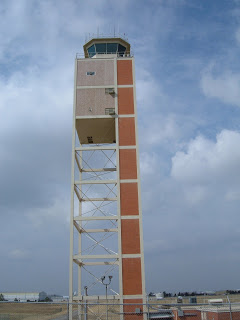 July 22, 2016 // Facility Spotlight: Tulsa ATCT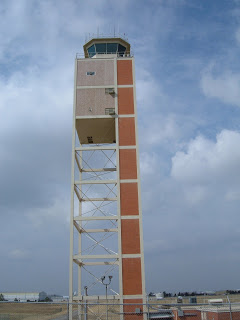 Tulsa ATCT (TUL) is home to 27 dedicated NATCA members. The level 8 facility was commissioned in 1961. Controllers there are responsible for airspace surrounding Tulsa, Okla., from the surface to 15,000 feet. TUL also works closely with nearby Tulsa/Riverside ATCT (RVS), a level 7 facility.
TUL FacRep Jason Perkins explains that controllers mostly work commercial aircraft, but also general aviation, business jets, and military aircraft from Vance Air Force Base in Enid, Okla. — home of the 138th Fighter Wing from the Oklahoma National Guard. American Airlines Maintenance is also based at TUL.
Kansas City Center, Fort Worth Center, and Memphis Center all work the airspace above TUL, that makes working air traffic there a unique experience. Another aspect of working at TUL that sets the airspace apart is the unpredictable weather.
"We have tornadoes, thunderstorms, blizzards, and ice storms," Perkins says. "Heavy winds are almost always present at TUL. Our mixture of aircraft can be challenging when you have to sequence major airline aircraft with GA aircraft. The speed and wake turbulence can be challenging at times."
Adding to the traffic load are weekend fly-in events at some of their airports. There are also daily parachute operations and frequent airshows. Even the Solar Impulse 2 (a solar-powered experimental plane) recently flew into TUL on May 12.
Solidarity is an important aspect of working at TUL. Members attend several NATCA events throughout the year including Tulsa Drillers baseball games. Perkins describes the atmosphere at the facility as that of a close-knit family.
Though TUL is seeing some of the effects of the air traffic controller staffing shortage, controllers at the facility have stepped up to ensure there are no disruptions in service. Despite these challenges, Perkins says that he is looking forward to working with the five new controllers at the facility and assisting them as they transition from developmentals to certified professional controllers in any way that he can.
"I really enjoy representing my fellow brothers and sisters," he says. "I will meet with management at least once a week to voice my membership's concerns or just to suggest new ideas to make our facility better. Collaboration has really helped our facility and we strive every day to make it a better place."