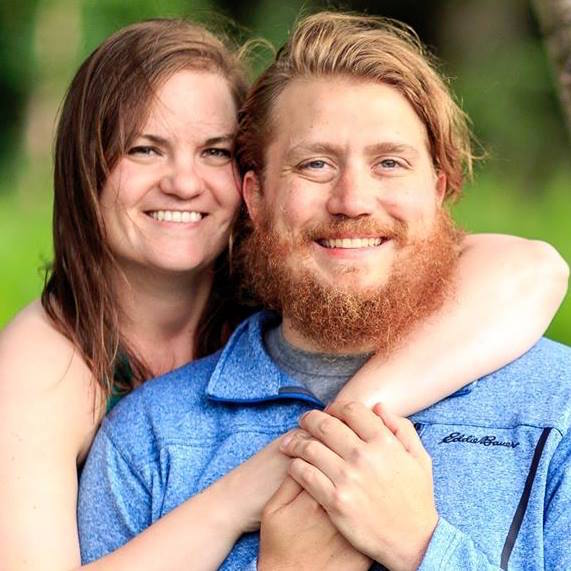 July 22, 2016 // NiW 2016 Recap: National Legislative Committee Spotlight, Rebecca Cucciarre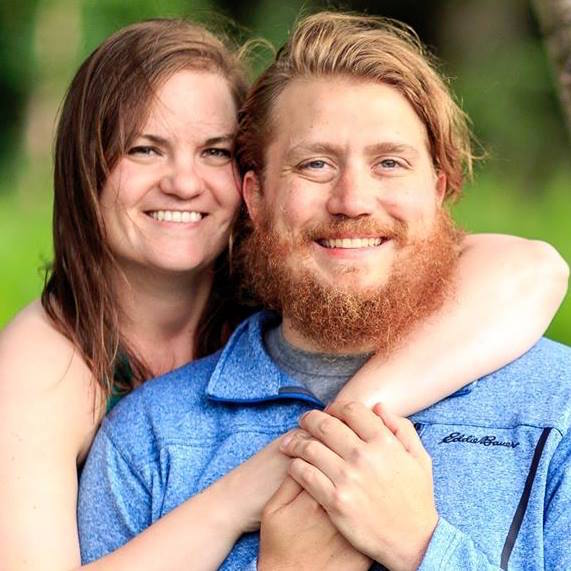 Rebecca Cucciarre (left) and her fiance, Samuel Beal.
The National Legislative Committee (NLC) strives to advance the status, professionalism, benefits, and working conditions of all NATCA bargaining unit employees through political and legislative activism. The NLC accomplishes these tasks through grassroots activism, educating and training NATCA members on how to become effective legislative activists, as well as providing political education.
As part of the NLC's legislative training efforts, they have instituted a mentorship program in order to pass down important institutional knowledge to the NLC of the future. Former mentee Rebecca Cucciarre of Anchorage TRACON (A11) was one of three mentees who attended NATCA in Washington (NiW) this year and is honored to share her experience with the membership:
Q: How many times have you attended NiW?

A: I've attended NiW four times. The first time, I met my soon-to-be-husband, Anchorage Center (ZAN) controller Samuel Beal.
Q: What made you want to take on a mentee role within the NLC?

A: I've wanted to be a part of the NLC since my first conference in 2013, and that stands true even after stepping down from the mentorship program. The work that is done by this committee and the activists is incredible and rewarding work and I will always want to be a part of that. This was my first national event and seeing what this Union is about on a larger scale is absolutely amazing!
Q: How has your mentor made an impact on you?

A: My mentor gave me opportunities to meet and build relationships with the Alaskan delegates after I transferred from the Great Lakes Region. These relationships are important to me, particularly because there are so few delegates in the Alaskan Region. It's been a cool experience meeting and maintaining relationships with our elected officials in Alaska. Our issues are very important to Alaskans since the state relies so heavily on aviation.
Q: What was the most memorable part of this year's conference for you?

A: The most memorable part of this year had to be my involvement as a mentee. I loved being a part of this awesome event and helping organize it into another great NiW. I enjoyed every part of being "behind the scenes". In addition, my mentor was unable to attend, so I had more responsibility and a bigger role, which was a cool feeling.
Q: What is your advice to members to stay legislatively active at home?

A: My advice would be to reach out to the NLC. They aren't scary people and they'd love to help you become more active! Don't be afraid to ask your NLC or State Coordinator to help you get involved because they'll be the first to know of fundraisers, legislative activities, and events that you can be a part of.
I would also like to thank all the members that voted for our awesome new contract! Stay involved!
NATCA is proud to have one of the most effective grassroots networks in all of organized labor. Working in conjunction with the National Office, the NLC helps craft grassroots messages to make sure NATCA is represented on Capitol Hill.
The NLC is responsible for ensuring NATCA's grassroots network of state legislative coordinators, facility legislative representatives, and most importantly, member activists, is functioning at its best.
In addition to being a critical part of the planning and coordination that goes into NiW, the NLC is primarily responsible for the development of NATCA's Basic and Advanced Legislative Activism classes. Committee members also serve as instructors for these classes, working to develop NATCA's ever-growing army of legislative activists.