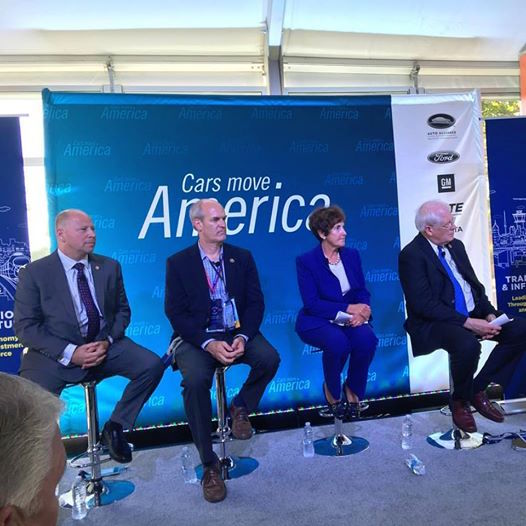 July 29, 2016 // Photo Album: Philadelphia, Las Vegas, Atlantic City, Boston, and Washington, D.C.: See All of the Places NATCA is Making a Difference Across the Country this Week
NATCA President Paul Rinaldi and Executive Vice President Trish Gilbert attended the Democratic National Convention in Philadelphia this week. Rinaldi participated on a Transportation and Infrastructure panel in convention village moderated by former FAA Administrator Jane Garvey. Rinaldi and Gilbert also joined the Virginia Delegation and spoke with Senator Mark Warner, D-Va, who spoke at NATCA in Washington 2016.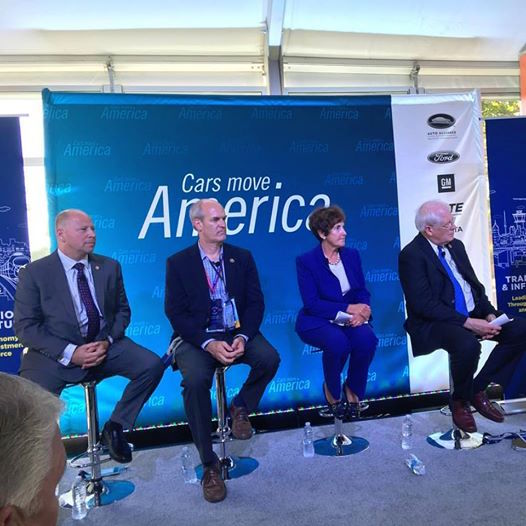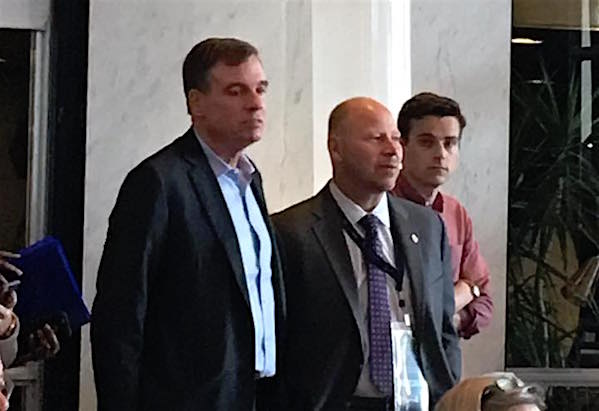 ---
NATCA Executive Vice President Trish Gilbert attended the Western Service Area contract training class this week held in Las Vegas. In the bottom left photo Gilbert (center right) is joined by Van Nuys ATCT (VNY) FacRep Chris Bellmas (right), NATCA Safety Chair Steve Hansen (center left,) and dedicated NATCAvist and Denver Center (ZDV) Controller Jenn Van Rooy. The training focused on the new ATC/TMC/FSS/NOTAM contract, which was signed on July 14 and took effect on July 24.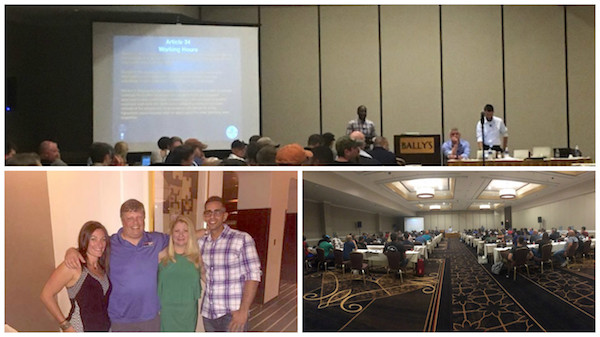 ---
Atlantic City ATCT (ACY) FacRep Andrew Strunk and ACY Legislative Rep TJ Woodyard met with Congressman Frank LoBiondo, R-N.J., during his tour of ACY this week.
The visit with the Congressman went very well. Strunk and Woodyard had the great opportunity to explain the myriad of benefits controllers now have from the transition from Automated Radar Terminal System (ARTS) technology to Standard Terminal Automation Replacement System (STARS) at the facility. The Congressman was also very interested to hear about staffing challenges facing ACY and the National Airspace System.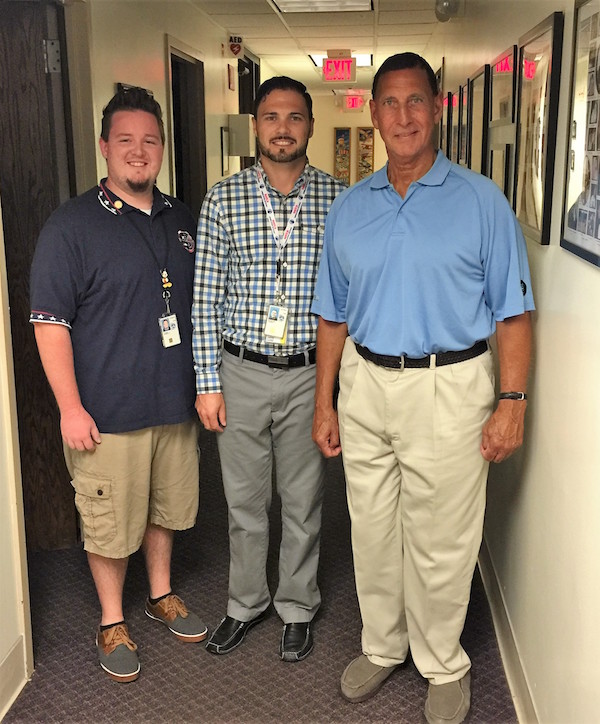 ---
Boston Center (ZBW) members showed off their pride for the new ATC/TMC/FSS/NOTAM contract by sporting slate NATCA shirts to match the cover of the certified bargaining agreement!
Photo courtesy of ZBW FacRep Kevin Bianchi. From left to right: Melissa Jones, Hal Brooker, Colleen Raymond, Jay Bowers, Jay Tarbell, Howard Sevey, Fred Romani, Jim Davoli, Tom Rudmin, Mike Jacobson, and Chip Doughty.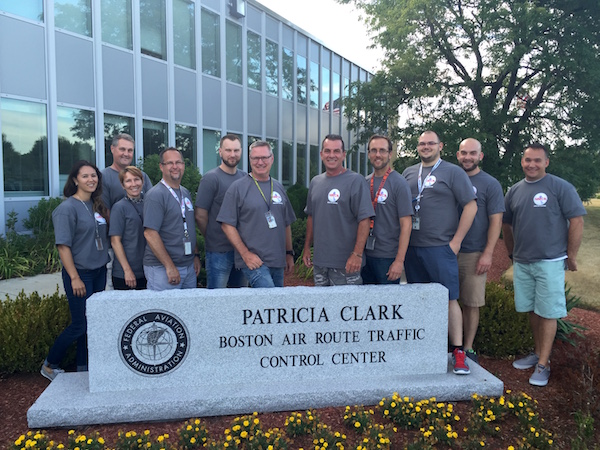 ---
NATCA's Section 804 Collaborative Workgroup (S804), along with Federal Aviation Administration (FAA) and Professional Aviation Safety Specialists (PASS) representatives and their support team, met at NATCA headquarters on July 28 to discuss the realignment process and review criteria.
The Section 804 Collaborative Workgroup was established in 2012 to meet the requirements of Section 804 of the 2012 FAA Reauthorization Act. The workgroup is responsible for developing the National Facilities Realignment and Consolidation Report as required by Congress.
The workgroup has collaboratively developed a repeatable process for analyzing facilities for consolidation that ensures involvement of all affected parties. The workgroup has jointly analyzed nearly 70 terminal facilities to date and is entering its fifth year of work.
In attendance were:
S804 Core Workgroup members:
Don Chapman, Philadelphia ATCT, NATCA
Bob Aitken, Engineering Service, NATCA
Jim Pasto, ATC Facilities, FAA
Regan Rasband, Air Traffic Services, FAA
Craig Gray, PASS
Bruce Milroy, PASS
Additional attendees:
Bill Middleswart, Management Services, FAA
Scott Robillard, Cape TRACON, NATCA
Support Team members:
Joy Washington, Crown Consulting
Tatiana Jeromskaia, Booz Allen Hamilton
Laura Williams, Booz Allen Hamilton
Lisa Ward, Booz Allen Hamilton
Lindsay West, Booz Allen Hamilton
Kaija Aploks, Booz Allen Hamilton
Jessa Paruch, Booz Allen Hamilton