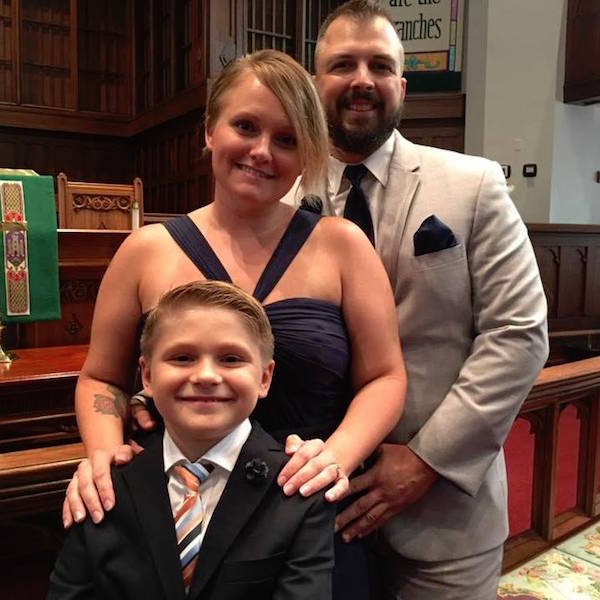 July 29, 2016 // This Week's Notebook: Member in Need, Oklahoma City Meet and Greet, Retirement Planning, and Much More!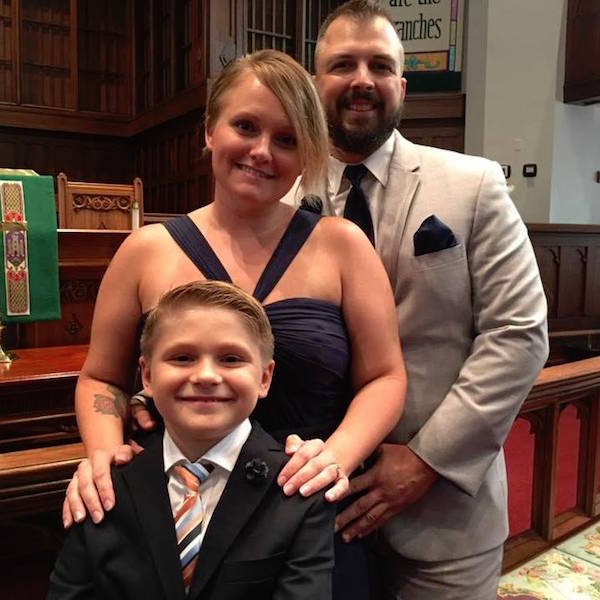 San Juan Center (ZSU) developmental controller Jonathan Zalfen was recently involved in a terrible automobile accident while home in Louisiana on leave. Zalfen has only been in the FAA for about six months.


Zalfen was involved in a hit and run scenario where a reckless driver ran him off of an overpass causing him to lose control, careening his truck down a 30-foot embankment. Zalfen received severe damage to his leg, hip, and arm. He has already had surgery on the leg/hip and will undergo surgery to repair his arm. 

Zalfen lives with his wife, Laura, and their son, Logan (8), who is scheduled to start school in Puerto Rico Aug. 8. 

The family will be using these donations to fund travel back and forth to the Island. With Logan starting school soon, and Zalfen unable to travel back to Puerto Rico in the near future, Laura will be very busy over the next several months caring for both her husband and son.


Let's show our new NATCA family members what solidarity is all about! Consider a donation if you are able and visit the family's GoFundMe page for more information.
---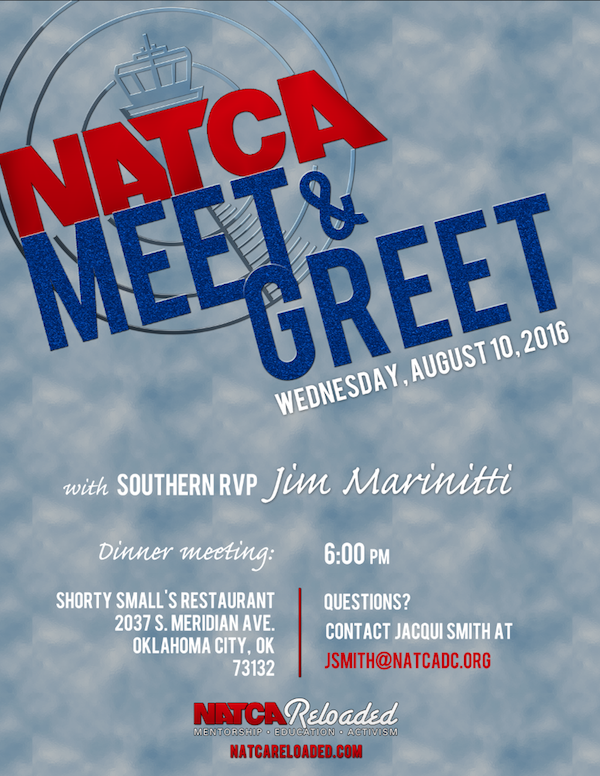 ---
What's New at the NATCA Store? Silicon Phone Wallet
Features: The NATCA silicon phone wallet is great for the person on the go! This useful and endurable wallet is made of silicon rubber with a 3M adhesive back that easily attaches to back of cell phones without leaving residue. It's perfect for holding credit cards, IDs, driver's license, or business cards.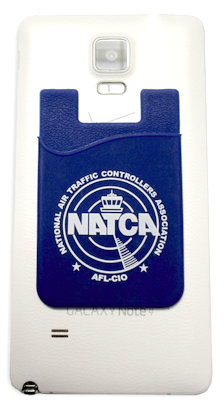 Price: $3
Color: Royal blue with white NATCA logo imprinted on front.
Made in the USA.
To see the item and how to order: Select USPS or UPS as your shipping preference on your orders. To check on stock availability or for further assistance, call 800.266.0895 or email natcastore@natcadc.org.
Reminder:
Apparel items take three to four weeks to deliver from date of order. If you need items by a certain date, please contact NATCA Store customer service for arrangements. Expedited shipping charges may apply.
NATCAstore.com will accept returns for a full refund on unworn and unwashed apparel except for clothing that has been personalized in any manner. Exceptions include the bargaining unit name, facility name, or facility logos other than the standard NATCA logo, NATCA name, or the NATCA abbreviation.
Unworn and unwashed clothing can always be exchanged for a different size or color for shirts with the standard NATCA logo.
Non-apparel or stock items will be exchanged in the same manner provided there is an inherent manufacturing defect.
If the above conditions are met, customers may contact us toll-free at 800-266-0895 or email us at natcastore@natcadc.org between the hours of 9 a.m. to 4 p.m. EST Monday through Friday, whereupon detailed instructions will be given for the return of item.

Gothic Tee Contest: Thank you for your submission of designs! After the Board reviewed all of the submitted designs, no winners have been selected at this time. However, there will be another round of the contest at a later date.
---
Member Portal
Have you moved recently and need to update your mailing address? No problem! Simply log in at the Member Portal and update your contact information. Those registering for the first time must have your NATCA member number ready as it is needed when you register. For further assistance, contact customer service at 800-266-0895 or email them at uwadmin@natca.net.
---
Benefits Spotlight: Great Wolf Lodge
Looking for a quick anytime getaway for the family? Look no farther. As a NATCA member, you are now a member of the Preferred Pack Club at Great Wolf Lodge Resorts!
NATCA has partnered with Great Wolf Lodge to bring NATCA members a 20 percent discount off the best available rates at any one of a dozen Great Wolf Lodge locations. There is something for everyone at Great Wolf Lodge, including a colossal indoor water park heated to 84 degrees, themed restaurants, and more.
You will have to present your NATCA member ID at check in.
Click here for more information or to make reservations.
---
Cambridge Corner: Retirement – Have a Plan
Retirement is coming — are you ready? Your financial welfare and personal wellbeing are too important to just wing it. Planning what you want to do in retirement and how you'll pay for it should begin well ahead of your actual retirement date. Call 888-900-4690 or click here for more information on how Cambridge Financial Partners can help you.
---
Upcoming Retirement Seminars Provided By 4 Square: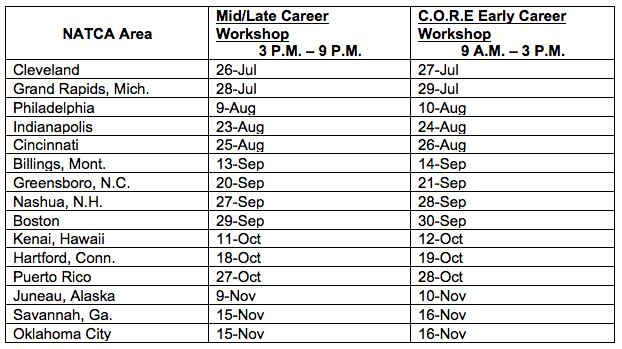 Standard seminar for members with more than 15 years of service held from 3 to 9 p.m. local time.
Register by signing on to the NATCA Portal. Please verify the personal information listed for you including email and cell phone number. If any information is incorrect or missing, please correct or add it under the "My Profile" tab.
To register for a seminar, click the "Events" tab, followed by "2016 Retirement Seminars". Complete the requested information and click "Next". When you come to the screen listing the seminars, select the one you wish to attend, hit "Next", verify your requested seminar information and then click "Done". You will receive a confirmation email that your registration was complete.
A second email will be sent two to three weeks prior to the seminar giving you the logistical information for the seminar. Also included in this email will be instructions on how to obtain a benefits estimate at the seminar.
Spouses and significant others are also invited to attend. Please ensure that you add them to the registration when asked if you will be bringing a guest. Please try to register three weeks prior to the seminar. Walk-ins are permitted to attend as long as they can provide their membership ID number. However, you will be unable to obtain a benefits estimate at the seminar.
For any questions or problems with registration, please contact Grace Colby, NATCA Executive Administrative Assistant: (202) 220-9829, gcolby@natcadc.org.
---
We are now offering Career Optimization and Retirement Education (C.O.R.E.) Seminars in many cities! These seminars are geared towards employees with zero to 15 years of service who want to maximize their retirement benefits and plan for financial stability in retirement. Log in to the Portal today to see which cities are offering this great new program.
---
NATCA EDGE – Designed exclusively for NATCA members!

Can't get to an in-person retirement seminar? We'll bring the seminar to you!
Presenting an all-new, flexible access, web-based session of our popular retirement benefits seminar:

To register for a session, visit the NATCA Portal. Click "Events" on the menu bar on the home page, then select the "2016 NATCA Edge Online Retirement Webinar" link. Follow the questions and directions from there.
Personalized benefit estimate for participants paid for as an exclusive benefit for NATCA members. You will never be solicited or sold anything, ever!
For any questions or problems with registration, please contact Grace Colby, NATCA Executive Administrative Assistant: (202) 220-9829, gcolby@natcadc.org.