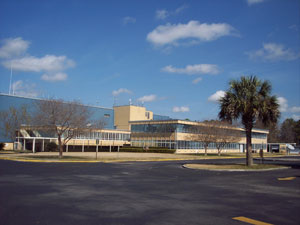 Aug. 12, 2016 // Jacksonville Center South Area Officially 100 Percent NATCA Membership!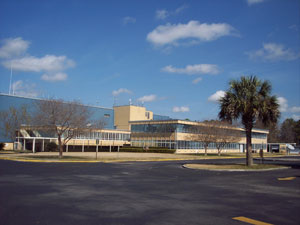 Jacksonville Center.
Image courtesy of the Federal Aviation Administration.
Jacksonville Center (ZJX) South Area Rep Paul Behan recently began his second, two-year term. When he was first elected in 2014, the area was at 81 percent NATCA membership but Behan was too full of ideas, optimism, and goals to let that remain the standard.
"One goal I had in mind, which I never spoke of, because I never thought it could be done, was to be the Rep that gets my area to a 100 percent NATCA membership level," Behan said.
In speaking with the most senior controllers in the building, Behan said none could recall a time in their 30-plus years that ZJX ever had an entire area reach 100 percent membership.
Yet last month, Behan and ZJX FacRep Mike Koffarnus saw how much excitement was running through the membership after NATCA National announced the new ATC/TMC/FSS/NOTAM collective bargaining agreement (CBA) and then the membership ratified it. It didn't take long, Behan said, for the non-members in his area to ask questions about the agreement, especially concerning pay.
"I saw this as an excellent opportunity to reinforce just how beneficial it is to be a member of NATCA, and all that NATCA does for us," he said.
Within a week, Behan successfully recruited the area's last three non-members and it was official: with 45 members, the South Area became the first 100 percent NATCA area in the facility's history!
"ZJX local issued a challenge to increase the local's membership in response to NATCA's achievements in our pay, benefits, and working conditions secured for all of us in the 2016 CBA," Koffarnus said. "In response to this challenge and the persistence of Paul, the South Area now leads the way in membership at ZJX."
He continued, "NATCA ZJX is proud of our South Area for becoming the first to reach this milestone."
Southern Regional Vice President Jim Marinitti praised Behan, who also serves as NATCA's North Florida Legislative Coordinator, for tackling the challenge posed by NATCA President Paul Rinaldi, saying that Behan "has led his area from good to great."
"I am proud of our brothers and sisters at ZJX," Marinitti said. "They set the bar for others to reach through solidarity and the collective voice of their entire area."
Behan said the accomplishment means a lot to him because it shows that the extra time and effort he spent representing the area for NATCA has paid off.
"As any other rep will tell you, it is often a thankless job," Behan said. "Attaining a 100 percent membership level is validation that the time, effort, and sacrifices I have made on behalf of NATCA were well worth it."