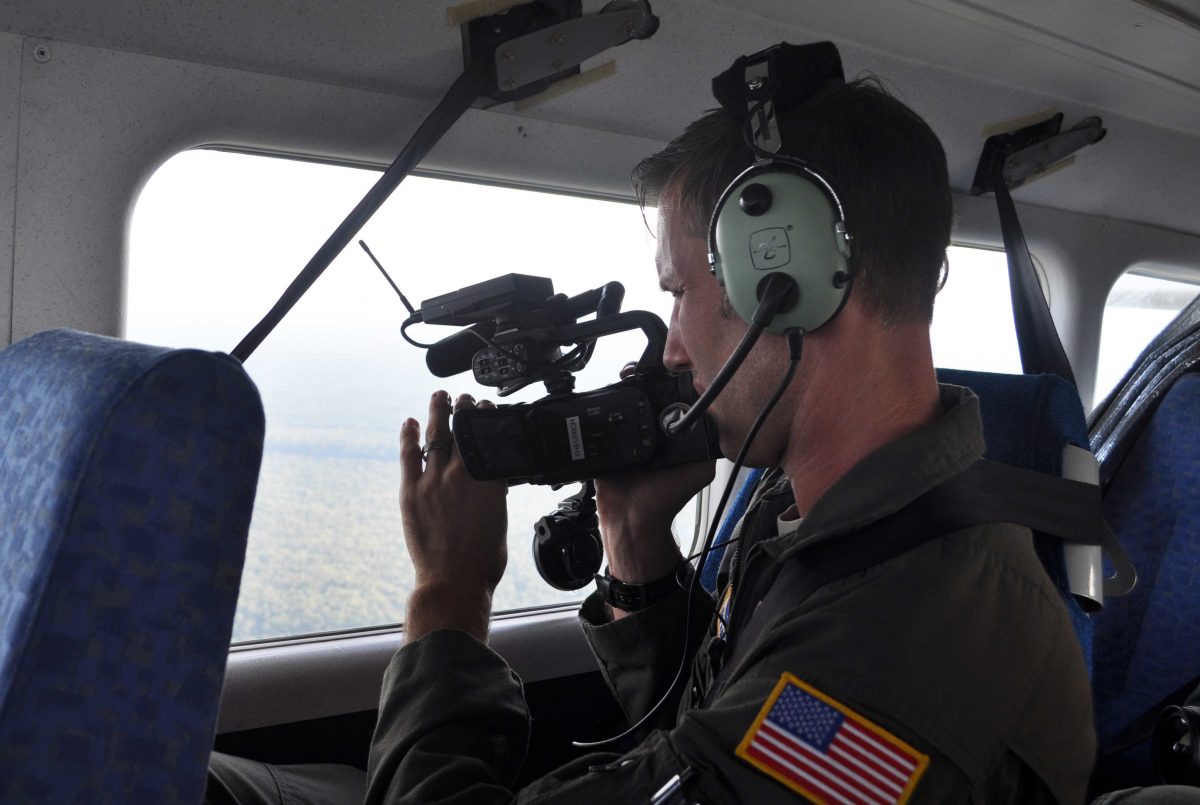 Aug. 19, 2016 // MYR Controllers Honored for Service During 2015 Flooding
When severe and historic flash flooding caused much devastation in South Carolina in late September and early October 2015, the Civil Air Patrol (CAP) got involved in many search and rescue operations. NATCA members at Myrtle Beach ATCT (MYR) worked those flights.
"Being so close to the coastline, they were flying in our airspace quite a bit," said MYR member Christine Yilmaz. "We had the opportunity to provide services to them at that time and throughout the year while they are conducting flight training."
This week, the CAP presented an award to Yilmaz, fellow MYR member John McLaughlin, and MYR Air Traffic Manager Rickey Washington, representing MYR efforts during that critical time. CAP was integrated in a support role, providing aircraft that can fly low and slow to provide imagery and do search and rescue missions. The South Carolina Wing's incident command staff worked with the state's Emergency Operations Center as well.
"Their squadron commander said they wanted to present us with an award to show us their appreciation for helping them out as much as we do," Yilmaz said.
As for what it means to Yilmaz and her coworkers, she said, "we are all very proud of the work we do every day and we are grateful for the recognition by their organization."
"The mere fact that CAP thought of us makes us grateful to be public servants," Washington said. "It is our desire to provide whatever service is needed by the CAP and the flying public to maintain a safe environment."
Washington continued: "It is my hope that the communication between air traffic and CAP will serve as the catalyst for the entire GA (general aviation) community. Communication is the key and we thrive on making ourselves better each day. The award presented by CAP is motivation for each of us to continue to provide the best service possible. 'Safety is what we do!' It makes us feel good to know that we make a difference."