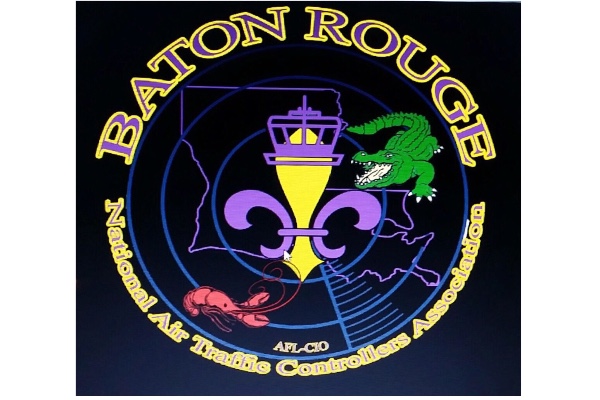 Aug. 19, 2016 // This Week's Notebook: Members in Need, SkyOne Benefits, Seminar Dates, and Much More!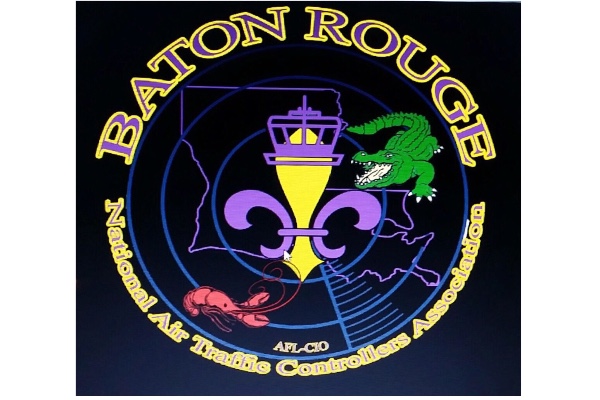 Baton Rouge ATCT (BTR) NATCA member Christina Lehnert writes, "On Friday, Aug. 12, Baton Rouge and surrounding areas encountered a massive rainstorm that brought on record flooding. Some BTR NATCA members have been affected by the immense damage to their homes and cars. Two houses took in nearly two feet of water and one vehicle has been completely lost.
The local membership would like to raise money in an effort to ease the hardship on these members and their families. A majority of the area is a no flood zone and they were told flood insurance wasn't a necessity; therefore, insurance will not cover the costs of the repairs. It will, unfortunately, be out of pocket expenses.
The local membership would like to thank you all for supporting them as they have felt the compassion from their NATCA family near and far at the facility."
If you are able, please consider donating to help the BTR NATCA Family Members.
---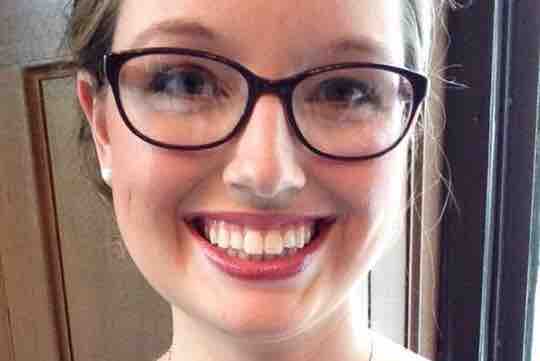 Oakland Center (ZOA) NATCA member Erik Mandt writes, "Ashley Willson, a recent academy graduate and new member at Oakland Center (ZOA), was the victim of a vehicle burglary at the Marriott in Fremont, Calif. The crime occurred immediately after arriving from the academy. 


Now, settled into her apartment, she is without her laptop, her clothing, and shoes. Her insurance offers only $250 on content replacement after the deductible.


Among the items taken were her backpack, which contained her Macbook, Nintendo DS, portable GPS, and all of her climbing gear. Also taken were most of Ashley's clothes, shoes, jewelry and her prescription sunglasses. She also lost irreplaceable items such as personal documents, family photos, and mementos. 


Ashley joined NATCA at the first opportunity and has shown her fellow academy graduates the camaraderie that exemplifies a NATCA member. 

Moving to this part of California, an area with an extremely high cost of living on an AG salary is hard enough. 

The Western-Pacific region would like to help Ashley in replacing her items and we are looking to NATCA members from around the country to chip in a couple dollars to help Ashley replace her stolen necessities. 


A GoFundMe page has been established for donations. All monies contributed will go directly to Ashley.

 If you have questions please contact ZOA Vice President JT Lenhart at jtlenhart@yahoo.com or 209-598-4565 or contact Erik Mandt at erik.mandt@natca.net or 941-224-0704"
If you are able, please consider donating to help Ashley.
---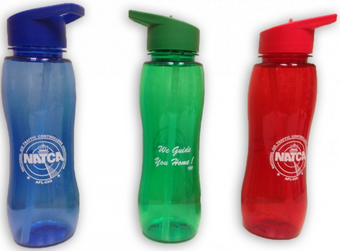 NATCA Store Item of the Week: Slim Grip Water Bottle
Features: Hot summer days are here! There's nothing like having a cold beverage in a NATCA Slim Grip Bottle during this time of year! It's a 25 oz., 750ml, poly-pure slim grip bottle with flip straw lid. Contoured for easy handling on the go, it is molded with dishwasher-safe, BPA-free plastic that is FDA compliant and safe for food contact.
Available in red, blue, and green.
Price: $4
Made in USA.
To see the item and how to order: Select USPS or UPS as your shipping preference on your orders. To check on stock availability or for further assistance, call 800-266-0895 or email natcastore@natcadc.org.
---
Member Portal
Have you moved recently and need to update your mailing address? No problem! Simply log in at the Member Portal and update your contact information. Those registering for the first time must have your NATCA member number ready as it is needed when you register. For further assistance, contact customer service at 800-266-0895 or email them at uwadmin@natca.net.
---
Benefits Spotlight: SkyOne offers great services for NATCA members!
Are you looking for a bank that understands your needs? Perhaps a more personalized banking experience? SkyOne Federal Credit Union offers this and much more to thousands of air transportation employees, their families and even other members of their household. SkyOne understands your career and lifestyle and even provides relief in the event of layoffs or furloughs. Some of the other things offered are:
Checking accounts
Savings accounts
Certificates
IRA's
Money Market Accounts
Auto loans
Personal loans
Credit cards
Mortgage
Insurance
Home Equity Loans
And much more!
In addition to the services listed above, SkyOne gives complimentary consultations regarding Thrift Savings Plans (TSP), Civil Service Retirement System (CSRS), Federal Employee Retirement Systems (FERS), Federal Group Life Insurance (FEGLI), and Federal Employee Long Term Care Insurance Program (FELTCIP). Complimentary seminars on financial planning are also offered.
SkyOne goes above and beyond to fit your personal, professional, or even your local NATCA needs. Check them out at www.skyone.org. Let SkyOne make your life easier. It will change the way you think about banking!
---
Cambridge Corner: Change in TSP Default Investment
The Federal Retirement Thrift Investment Board last week published a final rule specifying that all new enrollees in the Thrift Savings Plan who have not chosen an allocation will be automatically enrolled in an age-appropriate Lifecycle Fund.
Those employees formerly defaulted into the conservative G Fund. The final rule, published Aug. 28 in the Federal Register, affects participants who are first enrolled in the TSP after Sept. 5. The initial contribution allocation into a Lifecycle Fund will remain in effect until the participant changes it or the account balance drops to zero.
In the case of rehired participants who have a positive account balance and a previous contribution allocation in effect — say in the G Fund — that allocation will remain the same until the employee changes it. However, if that rehired employee begins with a zero account balance, new contributions will be allocated to a Lifecycle Fund.
Call 888-900-4690 or click here for more information on how Cambridge Financial Partners can help you.
---
Upcoming Retirement Seminars Provided By 4 Square: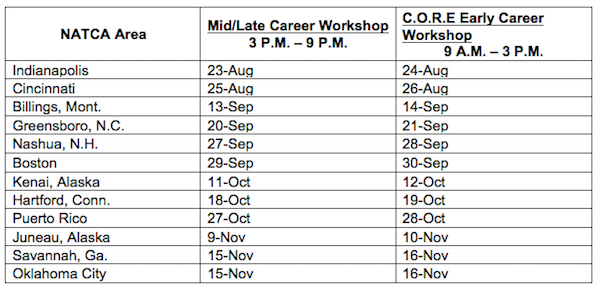 Standard seminar for members with more than 15 years of service held from 3 to 9 p.m. local time.
Register by signing on to the NATCA Portal. Please verify the personal information listed for you including email and cell phone number. If any information is incorrect or missing, please correct or add it under the "My Profile" tab.
To register for a seminar, click the "Events" tab, followed by "2016 Retirement Seminars". Complete the requested information and click "Next". When you come to the screen listing the seminars, select the one you wish to attend, hit "Next", verify your requested seminar information and then click "Done". You will receive a confirmation email that your registration was complete.
A second email will be sent two to three weeks prior to the seminar giving you the logistical information for the seminar. Also included in this email will be instructions on how to obtain a benefits estimate at the seminar.
Spouses and significant others are also invited to attend. Please ensure that you add them to the registration when asked if you will be bringing a guest. Please try to register three weeks prior to the seminar. Walk-ins are permitted to attend as long as they can provide their membership ID number. However, you will be unable to obtain a benefits estimate at the seminar.
For any questions or problems with registration, please contact Grace Colby, NATCA Executive Administrative Assistant: (202) 220-9829, gcolby@natcadc.org.
Upcoming Seminars: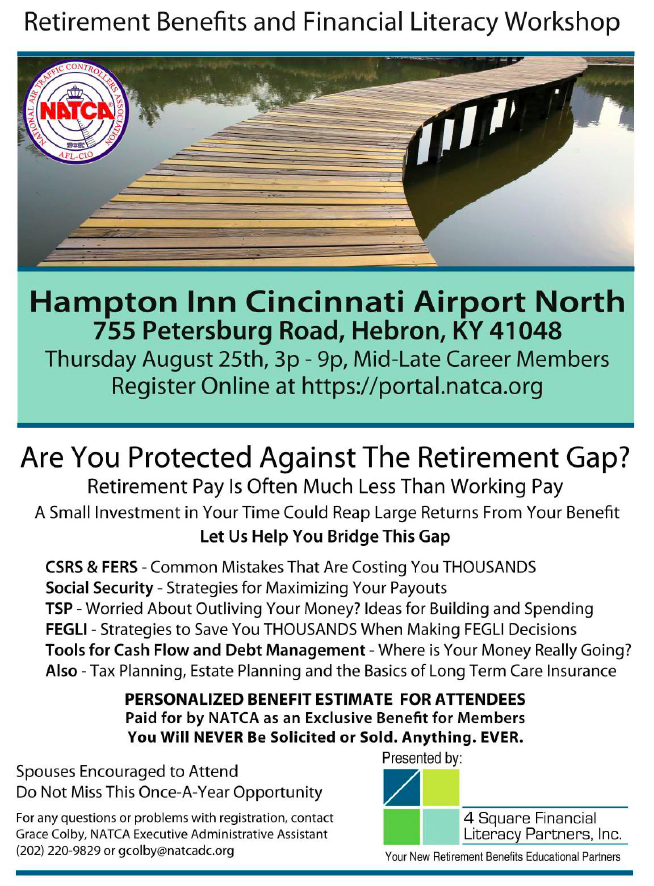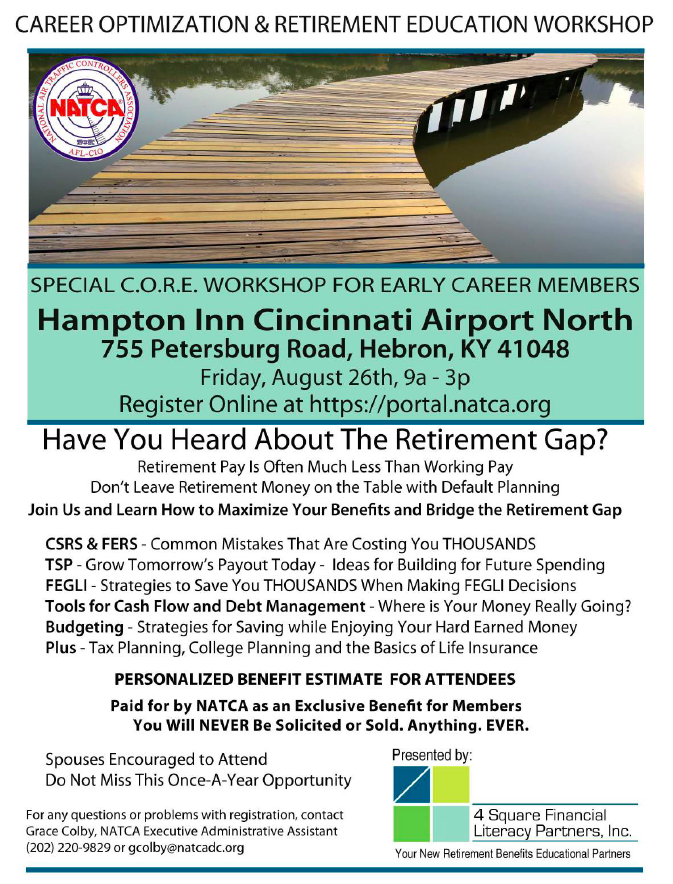 ---
We are now offering Career Optimization and Retirement Education (C.O.R.E.) Seminars in many cities! These seminars are geared towards employees with zero to 15 years of service who want to maximize their retirement benefits and plan for financial stability in retirement. Log in to the Portal today to see which cities are offering this great new program.
---
NATCA EDGE – Designed exclusively for NATCA members!

Can't get to an in-person retirement seminar? We'll bring the seminar to you!
Presenting an all-new, flexible access, web-based session of our popular retirement benefits seminar:

To register for a session, visit the NATCA Portal. Click "Events" on the menu bar on the home page, then select the "2016 NATCA Edge Online Retirement Webinar" link. Follow the questions and directions from there.
Personalized benefit estimate for participants paid for as an exclusive benefit for NATCA members. You will never be solicited or sold anything, ever!
For any questions or problems with registration, please contact Grace Colby, NATCA Executive Administrative Assistant: (202) 220-9829, gcolby@natcadc.org.