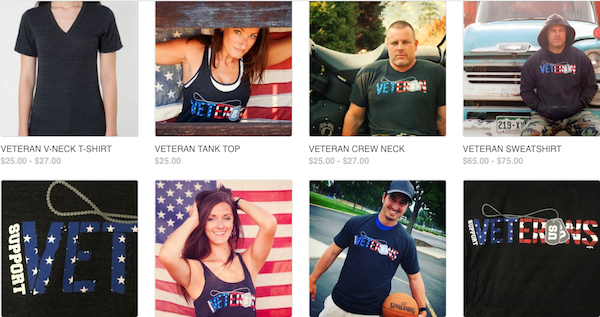 Sept. 23, 2016 // This Week's Notebook: NATCA Reaches Tentative Agreements With RVA, Midwest For FCTs
Arbitrator Gary L. Eder has ruled in favor of NATCA regarding the negotiation for a new collective bargaining agreement (CBA) with RVA, Inc., covering RVA-run federal contract towers represented by NATCA. Prior to the arbitration, NATCA and RVA had reached agreement on all articles except Article 11, Dues Withholding. RVA proposed to charge a five percent fee for withholding union dues. The arbitrator agreed with NATCA that RVA's proposal was unreasonable, and he ordered that Article 11 should be carried over into the new CBA with no fee.
As a result of Arbitrator Eder's decision, NATCA now has a tentative agreement (TA) for a new CBA. The TA must be ratified by the membership prior to taking effect. Details of the ratification process are still being worked out. However, each union member will receive a ballot and copy of the TA in the mail in early October. NATCA will schedule telcons in October/November so that the negotiation team can brief NATCA members on the TA and answer questions. Further information about the ratification process will be forthcoming in the coming weeks.
The negotiation team said it is very pleased with the TA. Specifically, the TA provides for three percent wage increases in each year of the CBA, and includes several improvements such as an extra week of leave for employees with more than 20 years of service, and LWOP for FacReps to attend FCT representative training classes.
There was more good news this past week from the Labor Relations Department: NATCA has also reached a TA toward a new collective bargaining agreement with Midwest Air Traffic Control Service, Inc., covering those Midwest-run federal contract towers represented by NATCA.
The four-year agreement would run through 2020 with Midwest Air Traffic Control Service Inc. The new CBA will contain several improvements over the current agreement, including mandatory pay increases and greater leave provisions. The Union has begun the contract ratification process, and members at Midwest bargaining units will have until Oct. 14, 2016, to cast their ratification ballot.
To view the list of federal contract towers that NATCA represents, please click here. This list indicates the operator of each tower so you can see which are RVA and which are Midwest.
---
Supporting Veterans and the Yellow Ribbon Fund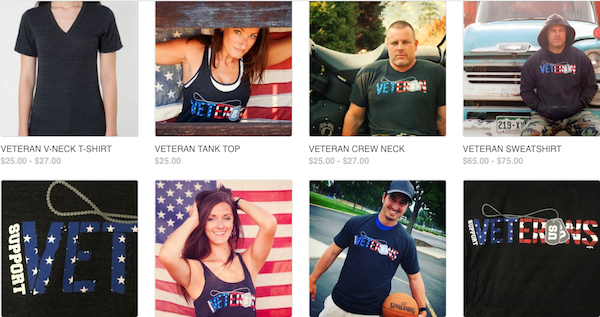 Denver Center (ZDV) and the NATCA Charitable Foundation (NCF) are proud to support the Yellow Ribbon Fund by selling veteran and supporting veterans gear from now until Sept. 29.
The Yellow Ribbon Fund's TUF Campaign encourages recovering veterans to "Take Up Fitness" as a powerful tool for their recovery. The campaign allows them to demonstrate the physical abilities possessed by adaptive athletes or veterans who have or are still recovering from serious injury or illness, encourages participants to reach out and connect with those veterans still recovering from their injuries, and seeks to improve awareness among recovering veterans of the benefits of community based fitness opportunities like CrossFit©.
Learn more about ZDV and NCF's campaign and purchase some fantastic veterans gear today!
---
Momentum for STARS Continues in Cedar Rapids
Cedar Rapids (CID) is now working on Standard Terminal Automation Replacement System (STARS) ELITE as of Sept. 19. NATCA Terminal Automation and Modernization Replacement (TAMR) National Rep Aaron Rose reports that the installation went smoothly.
---
SCT Member Included in EAA KidVenture Video
If you're a Facebook user, check out this video on the Experimental Aircraft Association's page about the successful KidVenture exhibit that EAA hosted as part of AirVenture in July. Southern California TRACON (SCT) NATCA member Jenifer Lindsey, who is also an Air Safety Investigators mentee, was part of NATCA's team at AirVenture and worked closely with the KidVenture program. She is included in the video.
---
NATCA Store Item of the Week: Short Sleeve Windshirt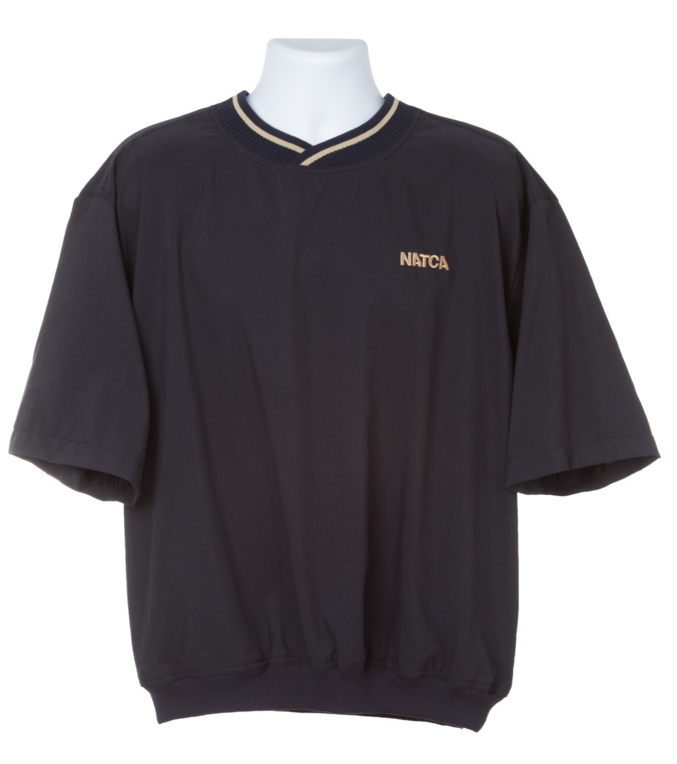 Features: This short-sleeved, unlined, cross-crewneck windshirt is made from 100 percent water repellant polyester material, with peached finish. It has a fashion-striped knit collar with two side pockets, open cuffs, and ribbing on the waistband. Includes wind protection and ease of movement.
Price: $30
Available sizes: S-4XL
Made in USA.
To see the item and how to order: Select USPS or UPS as your shipping preference on your orders. To check on stock availability or for further assistance, call 800-266-0895 or email natcastore@natcadc.org.
---
Member Portal
Have you moved recently and need to update your mailing address? No problem! Simply log in at the Member Portal and update your contact information. Those registering for the first time must have your NATCA member number ready as it is needed when you register. For further assistance, contact Customer Service at 800-266-0895 or email uwadmin@natca.net.
---
NATCAStore.com Browser
If you are using Internet Explorer version 9.0 or below, the functionality of the e-commerce website may not respond well compared to other browsers such as Google Chrome, Mozilla Firefox, Apple Safari, Opera, or Edge. If you have any other problems or issues with your online shopping, please contact Customer Service at 800-266-0895 or email natcastore@natcadc.org.
---
Benefits Spotlight: Great Wolf Lodge
Looking for a quick anytime getaway for the family? Look no further. As a NATCA member, you are now also a member of the Preferred Pack Club at the Great Wolf Lodge Resorts.
NATCA has partnered with Great Wolf Lodge to bring NATCA members a 20 percent discount off the best available rates at any one of a dozen Great Wolf Lodge locations. There is something for everyone at Great Wolf Lodge including a colossal indoor water park heated to 84 degrees, themed restaurants, and more!
So book your travel vacation to a Great Wolf Lodge resort near you at a 20 percent discount. You will have to present your NATCA member ID at check-in.
For more information or to make reservations, please click here.
---
Cambridge Corner: Am I Eligible for Medicare?
Public Law 97-248, enacted in 1982, provides Medicare Part A – hospital coverage – without cost at the age of 65 to all federal employees actively employed during and after Jan. 1, 1983. Anyone who qualifies for premium-free Part A should enroll. Medicare Part B, which covers medical and physician bills, is available to most Americans at age 65 but comes with a monthly premium. The monthly Part B premium for 2015 starts at $104.90 and is subject to a sliding income scale for those whose individual annual income is above $85,000. Enrollment in Part B is neither mandatory nor required.
Call 888-900-4690 or click here for more information on how Cambridge Financial Partners can help you.
---
Upcoming Retirement Seminars Provided by 4 Square: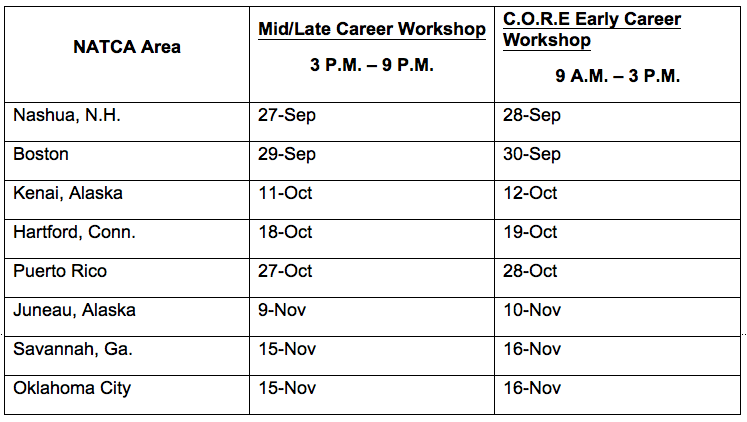 Standard seminar for members with more than 15 years of service held from 3 to 9 p.m. local time.
Register by signing on to the NATCA Portal. Please verify the personal information listed for you including email and cell phone number. If any information is incorrect or missing, please correct or add it under the "My Profile" tab.
To register for a seminar, click the "Events" tab, followed by "2016 Retirement Seminars". Complete the requested information and click "Next". When you come to the screen listing the seminars, select the one you wish to attend, hit "Next", verify your requested seminar information and then click "Done". You will receive a confirmation email that your registration was complete.
A second email will be sent two to three weeks prior to the seminar giving you the logistical information for the seminar. Also included in this email will be instructions on how to obtain a benefits estimate at the seminar.
Spouses and significant others are also invited to attend. Please ensure that you add them to the registration when asked if you will be bringing a guest. Please try to register three weeks prior to the seminar. Walk-ins are permitted to attend as long as they can provide their membership ID number. However, you will be unable to obtain a benefits estimate at the seminar.
For any questions or problems with registration, please contact Grace Colby, NATCA Executive Administrative Assistant: (202) 220-9829, gcolby@natcadc.org.
Upcoming Seminars: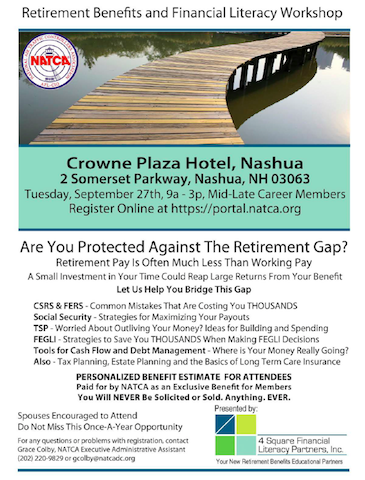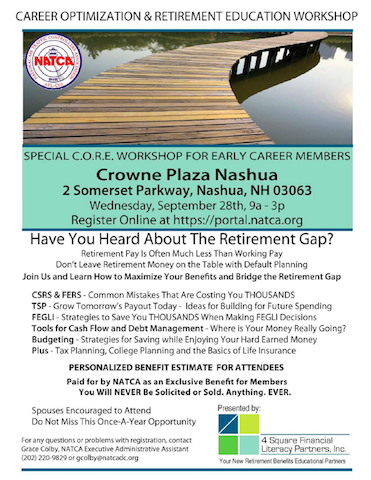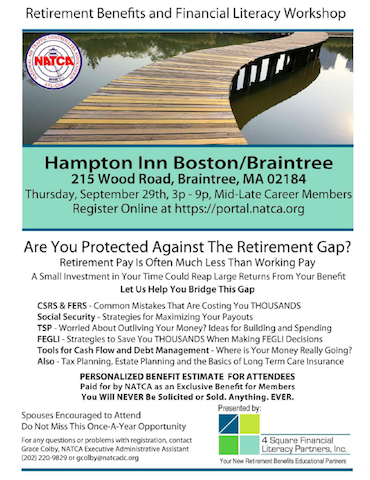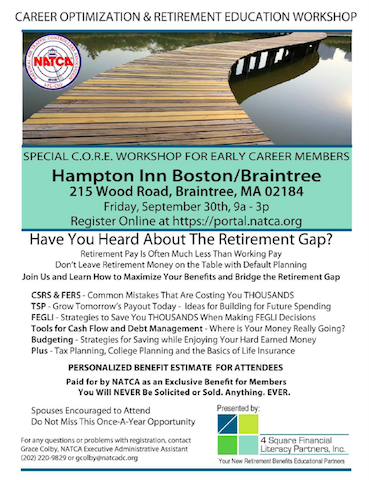 ---
We are now offering Career Optimization and Retirement Education (C.O.R.E.) Seminars in many cities! These seminars are geared towards employees with zero to 15 years of service who want to maximize their retirement benefits and plan for financial stability in retirement. Log in to the Portal today to see which cities are offering this great new program.
---
NATCA EDGE – Designed exclusively for NATCA members!
Can't get to an in-person retirement seminar? We'll bring the seminar to you!
Presenting an all-new, flexible access, web-based session of our popular retirement benefits seminar:

To register for a session, visit the NATCA Portal. Click "Events" on the menu bar on the home page, then select the "2016 NATCA Edge Online Retirement Webinar" link. Follow the questions and directions from there.
Personalized benefit estimate for participants paid for is an exclusive benefit for NATCA members. You will never be solicited or sold anything, ever!
For any questions or problems with registration, please contact Grace Colby, NATCA Executive Administrative Assistant: (202) 220-9829, gcolby@natcadc.org.