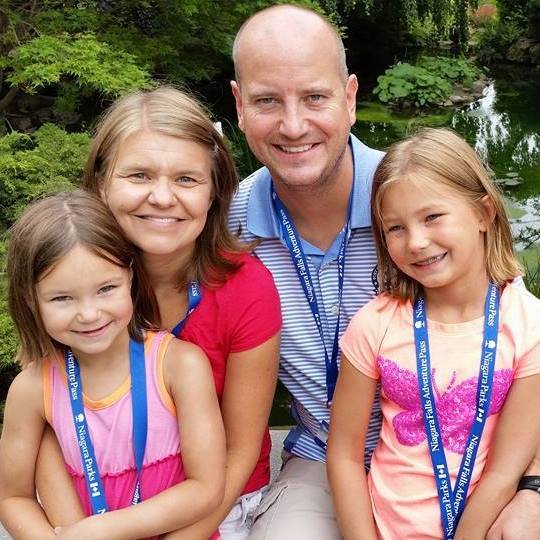 Oct. 28, 2016 // Regional Legislative Award Winner Brian VanDeBerg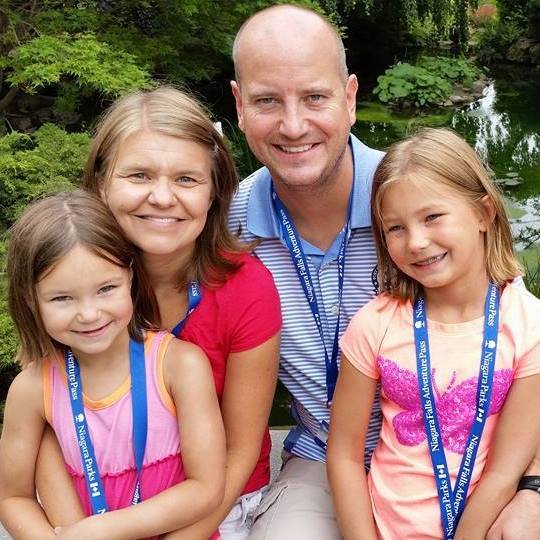 Every year, the National Legislative Committee (NLC) selects an activist from each region to receive a Regional Legislative Award at NATCA in Washington (NIW). These members are selected for a variety of reasons but they all share a common mission: support the Union through legislative activism.

Minneapolis Center (ZMP) controller Brian VanDeBerg was selected as the Great Lakes Region honoree at NIW 2016. He became the Minnesota State Legislative Coordinator in 2008 and has since been a tireless advocate on behalf of NATCA's legislative efforts.

Great Lakes NLC Rep Mike Hanlon explained that VanDeBerg has built some of the closest relationships NATCA has with Congressional offices in Minnesota, boasting that everybody who knows Brian loves him. In addition to his Congressional acumen, VanDeBerg has a unique ability to relate to fellow NATCA brothers and sisters. He has always taken great care to educate and organize the Minnesota members who attend his meetings.
"When it comes to Brian's leadership at NATCA in Washington, he has no equal," said Hanlon. "Brian has also never wavered when called upon to do meetings for other states that may not have enough volunteers in D.C. to make all the appointments."
At the local level this year, VanDeBerg organized a group of exceptional activists and coordinators including ZMP controller Mitch Becker, Minneapolis-St. Paul ATCT controller TC Davis, and Minneapolis TRACON controller Reid Beucher to host solidarity events in Minnesota and North Dakota as part of an effort to educate newer members on the importance of NATCA's legislative work. The tour began in Duluth, Minn., and was an amazing success.
"We focused on getting personal," explained VanDeBerg. "We got phone numbers for all of the membership, set an event date, and aimed to include as many people as we could."
In addition to sending out an e-vite, the group personally called every single member to invite him or her to the event. VanDeBerg credits this personal touch for the high turnout as the group went from Duluth to Flying Cloud, Minn., where all but two controllers were in attendance. After seeing nearly 100 percent participation at these events, VanDenBerg, Becker, Davis, and Beucher took their message into North Dakota, visiting facilities in Grand Forks, Fargo, and Bismarck.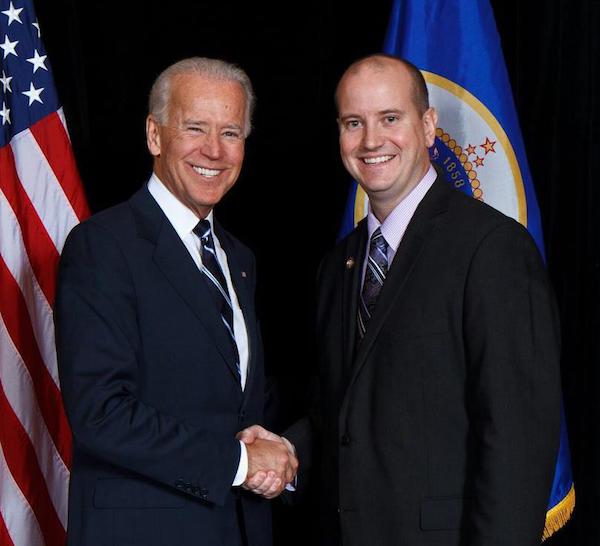 Brian VanDeBerg and Vice President Joe Biden.
"Why legislative activism is important is an easy message to share," said VanDeBerg. "When controllers actually hear it and understand it, they want to be involved and they will become legislatively active. It's just a matter of getting them outside the facility to talk about legislative activism."
While the group was very happy with getting the message out at these meetings, VanDeBerg is resolute in his vision that there is still more work to be done. The focus is now on ZMP in the coming year, where VanDeBerg hopes to see the same level of participation as he did at facilities last year. VanDeBerg explained that centers have unique challenges with controllers sometimes feeling isolated from the legislative issues facing NATCA.
"We're just getting started," VandeBerg said. "What's going to happen in the coming years is scary as far as legislative activism goes. Older members who have been great activists for NATCA are retiring. They're going to be gone and we need to figure out who is going to replace them. We're here to find that out and we're here to get it done."
As far as receiving an award for his efforts, VanDeBerg remains humble, saying it is not him alone who puts in so much effort.
"I'm honored and humbled to receive the award but it's not just me," he said. "There's so much more to do and I have the easiest job as a State Coordinator because I have so much support. I have my fellow coordinators Mitch Becker, TC Davis, Reid Beucher, and Reed Miller who are all so awesome to work with and do a ton of work. Honestly, this award is because of them."
While VanDeBerg credits his extended NATCA family for his accomplishments, local leadership recognizes that VanDeBerg is a driving force in the region's legislative success.
Great Lakes Regional Vice President Bryan Zilonis said that he is extremely proud of VanDeBerg for leading by example with his professionalism within the Great Lakes Region and on the national stage. Zilonis described him as one of the hardest working activists he has ever had the pleasure of working with.
"He is unique in his humble demeanor among a group of people, that as air traffic controllers, tend to have a big ego," Zilonis said. "His approach to engaging members of Congress and dealing with NATCA members is extremely welcoming and encourages further engagement and participation. I am proud to call him a friend as well as a coworker."
Hanlon added that he doesn't know many activists who care as much as VanDeBerg does.
"I honestly don't think I have ever asked Brian for help on a task that he didn't immediately jump into and execute beyond my expectations," said Hanlon. "His passion and dedication is infectious. I consider myself very lucky to have Brian as a part of the Great Lakes Legislative team, and as a friend," Hanlon said.
This year, VanDeBerg has set his eyes on the future and has some advice for anyone who wants to get involved in legislative efforts.
"You just have to do it," he said. "Set the date, put in the work, and it'll work out. The hardest part is getting started. Set an event and get the word out. I know things can get in the way with family commitments and other life commitments, but put an event on the calendar and go!"