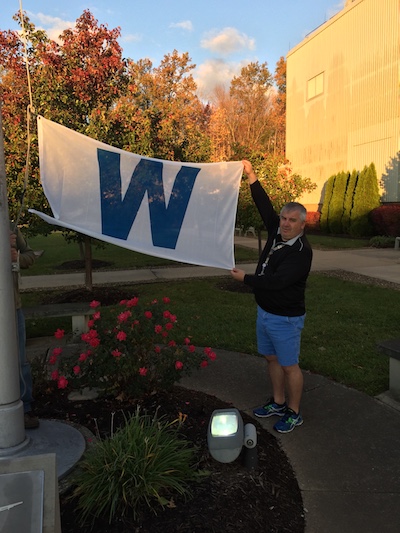 Nov. 4, 2016 // Photo Album: Cleveland, Houston, Orlando, Washington: See All of the Places NATCA is Making a Difference Across the Country This Week
The W flies over Cleveland Center today. Chicago Center (ZAU) has come out of the World Series victorious with the Chicago Cubs taking home the win for the first time since 1908. The next step of the friendly wager is to have the flag framed and hung inside ZOB within the next few weeks. More pictures to come! Pictured below is an overtly excited Russ Hannu, ZOB's VP and obligatory Cubs fan for the year.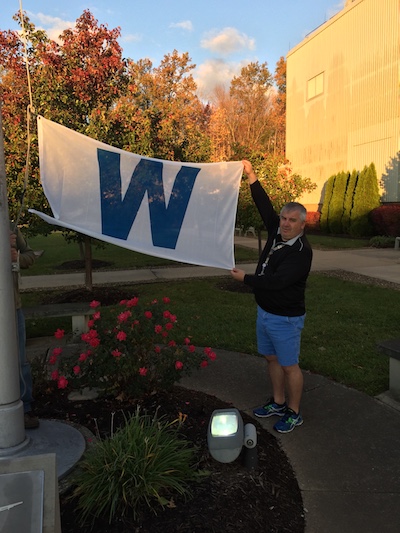 ---
Congrats to ZHU NATCA members Austin Szalmasagi, Dave Campbell, Greg Jackson, and Jonathan Hebert, who represented NATCA at last week's annual Congressman Gene Green Golf Tournament at Hermann Park Golf Course in Houston.
The four members played quite well, finishing in first place!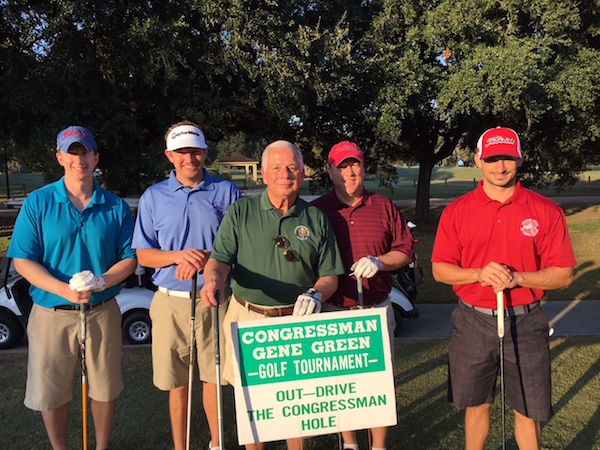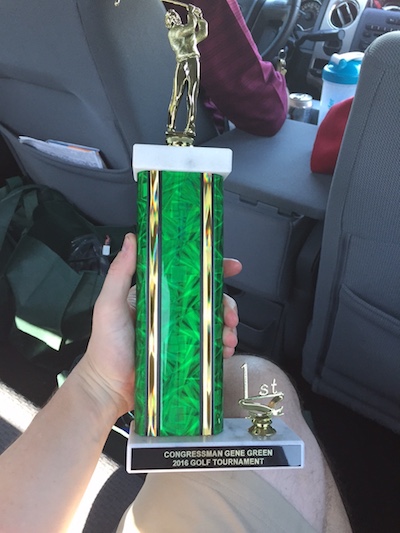 ---
Charleston ATCT FacRep Brent Garrett shared this great shot of the October 2016 LEAP class.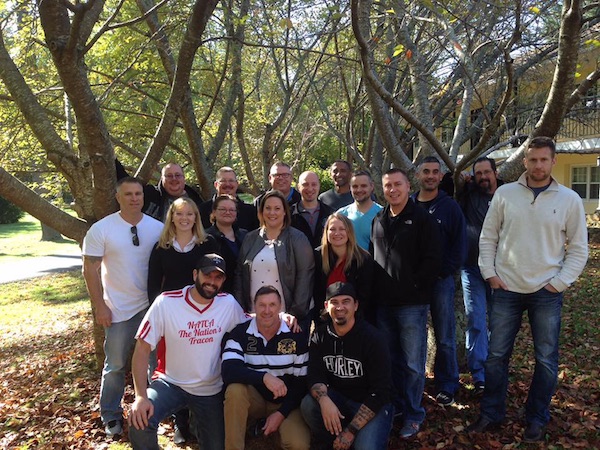 ---
NATCA was represented at this week's National Business Aviation Association Business Aviation Convention & Exhibition in Orlando.
Pictured from left to right: Special Assistant to ATO COO Gia Regan, NATCA Director of Outreach and Special Events Kelly Richardson, Bristol, NATCA Outreach and Special Events Coordinator Jacqui Smith, NATCA Runway Safety Article 114 Rep Bridget Gee, NATCA Deputy Director of Safety and Technology Mark McKelligan, and NATCA Director of Safety and Technology Jim Ullmann.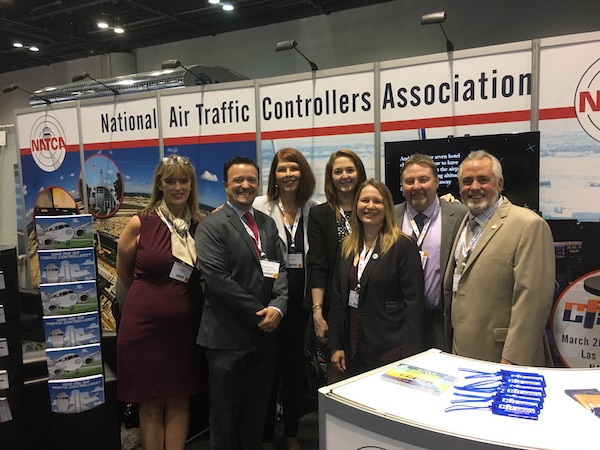 ---
NATCA Contract Team member Jamaal Haltom spoke at an Aero Club of Washington Foundation event this week. Haltom spoke to high schools students about air traffic control.
From the Aero Club of Washington's Facebook post: "Jamaal Haltom, distinguished air traffic controller at McCarran International Airport in Las Vegas, NV and union representative for NATCA addressed a group of high school students enrolled in the TransSTEM Academy at Francis L. Cardozo Education Campus in Washington, D.C. On behalf of the Aero Club Foundation of Washington, we would like to thank Jamaal for making his second appearance at Cardozo! Jamaal connected with these students immediately for a very interactive presentation, engaging them with some insightful and productive Q and A. This event could not have happened without our own Aero Club Board Member, Trish Gilbert of NATCA, coming through to fill the need on very short notice. Thank you so much for supporting the Foundation and inspiring these bright, young minds to consider a career as an air traffic controller. Jamaal, it was indeed a pleasure and thank you, again for making the trip!"