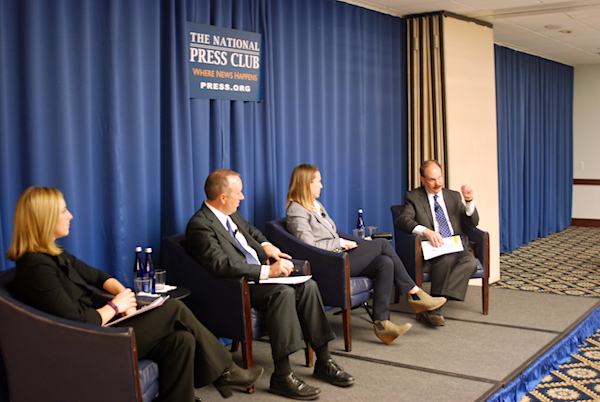 Nov. 11, 2016 // NATCA Media Training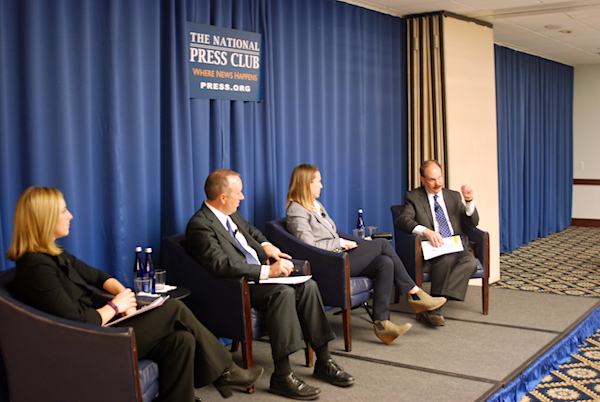 From left to right: Sarah McCann, Doug Church, Jo Maney, and Jeff Birnbaum.
On Nov. 10, NATCA's Senior Communications and Public Affairs Associate Sarah McCann and Communications Director Doug Church hosted their fifth media training at the National Press Club in Washington, D.C.
Attendees were able to learn directly from NATCA's Communications staff, McCann and Church, as well as media experts Jeff Birnbaum, President of BGR Public Relations, and Jo Maney, Vice President of BGR Public Relations during a panel on managing the media. NATCA President Paul Rinaldi and Executive Vice President Trish Gilbert also attended the training and introduced the class to attendees.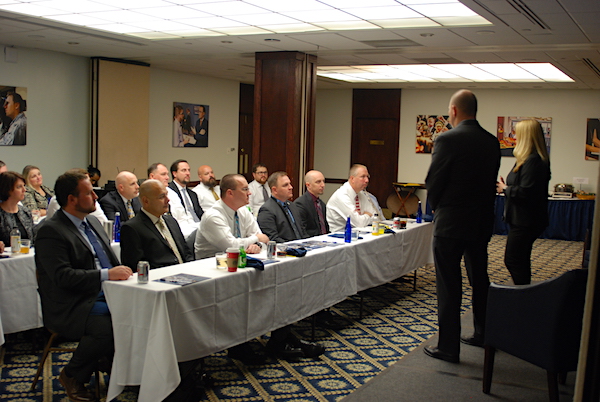 Paul Rinaldi and Trish Gilbert address media training attendees.
The panel focused on best practices for interacting with members of the press, guidance on building relationships with members of the media, what NATCA's media policy is, why it exists and why it is important to follow it, as well as the importance of utilizing the NATCA's Communications Department and how they help NATCA's membership maintain the integrity and credibility of NATCA's reputation in the public eye and with members of the media.
The panel and discussion are conversational, so that all in attendance can participate, if they choose, in order to provide the best atmosphere for attendees to learn.
The event came to a close with attendees receiving talking points and then conducting an on-camera interview to practice their newly learned skills.