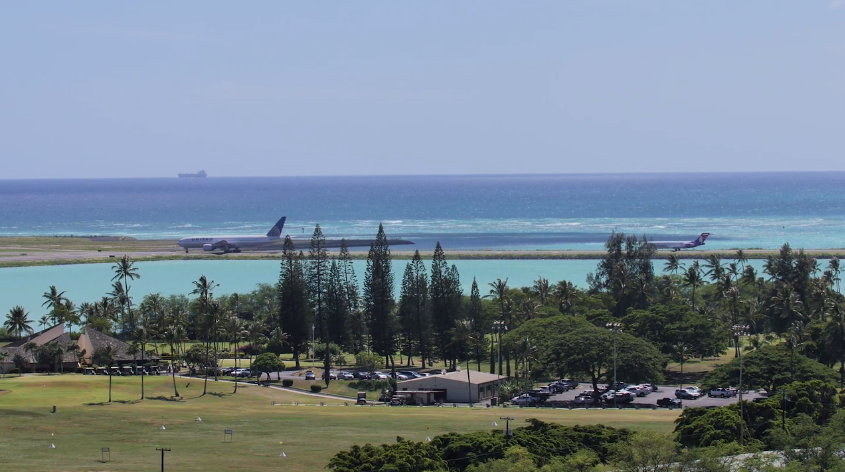 Nov. 18, 2016 // HNL Video Underscores Runway Safety Team Collaboration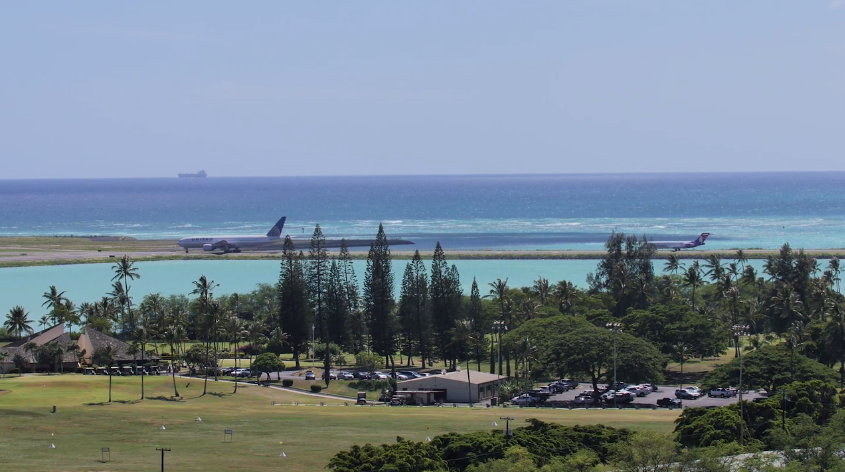 Article reprinted with permission; copyright NBAA 2016.
The National Business Aviation Association (NBAA), NATCA, and other stakeholders have collaborated on an instructional video and other educational tools created to increase pilot awareness of several unique airfield-safety aspects at Honolulu International Airport (HNL).
Among them: the close spacing between HNL's runways 4R/22L and 4L/22R mean that their runway safety areas overlap. This required placing runway holding position markings in a non-typical location.
The placement of the markings combined with HNL's broad mix of traffic was contributing to incursion risks. A stakeholder group that included representatives from FAA, NBAA, NATCA, and the Hawaii Department of Transportation (HDOT) studied the issue, and determined that an outreach program aimed at GA and transient pilots would have the most impact.
The result: a four-minute video that illustrates the situation and emphasizes that pilots must hold at the first double-solid line they approach unless cleared specifically to cross the hold position across the adjacent runway.
Clear communication is key, the video emphasizes.
"Pilots should confirm air traffic controller instructions with a complete read-back and a call sign, and ask for help when they're not sure," said Bridget Gee, NATCA runway safety representative. "This ensures the pilot understands, and the controller can confirm the instructions are clearly understood."
The video also discusses another unique HNL feature: Runway 4L's approach end is 2,000 ft. farther east than that of Runway 4R, while Taxiway C runs the entire length of Runway 4R. This has led some arriving pilots to mistake Taxiway C for Runway 4R.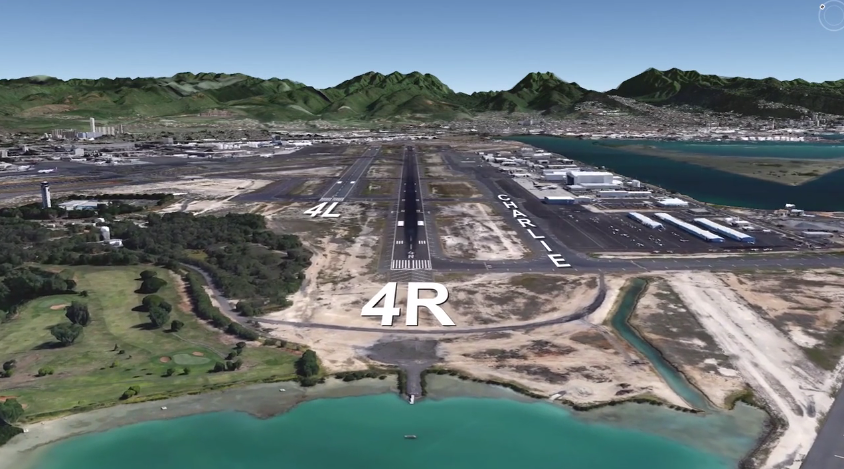 "Though not mandatory, pilots should read back the runway in landing clearances and ensure they visually identify the correct runway due to the close proximity 4/22 at HNL," Gee said adding that pilots should take extra care to familiarize themselves with HNL before flying there. Understanding the airfield is particularly important when landing on HNL's 8R/26L, because of the necessarily long taxi instructions to get across the airfield.
The video made its debut at a mid-September safety conference in Honolulu and is online in several places, including NBAA and HDOT's websites.
"Our member FBOs on Honolulu are making this video available to their customers, along with another handout that highlights other hotspots identified by the runway safety team," said Stacy Howard, NBAA Western Regional representative. "It really has been a team effort."
The support, coordinated locally by HDOT officials, reached all the way to FAA's runway safety office in Washington.
"One of the things we recognize is that to be effective in reducing runway safety risk, we have to work well with all of the different stakeholders," said James Fee, FAA Runway Safety Program manager. "This is an example of how close collaboration can both identify opportunities and come up with effective outreach strategies."