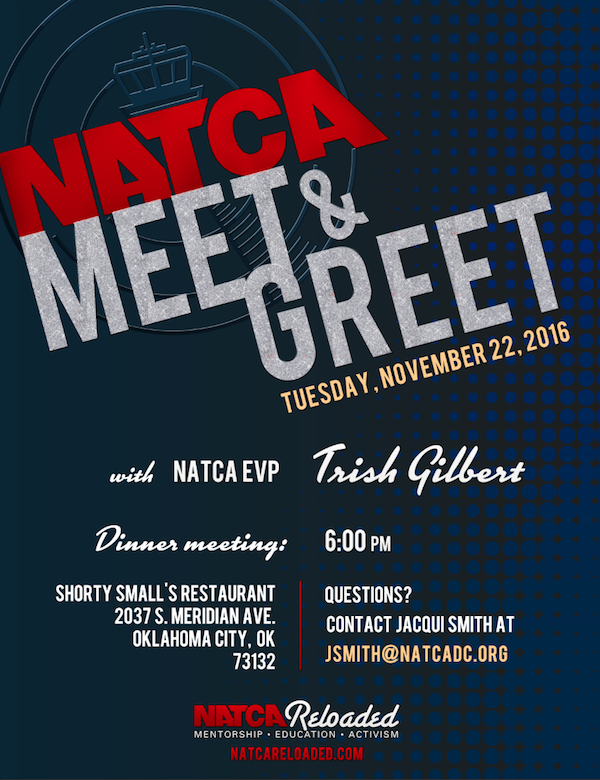 Nov. 18, 2016 // This Week's Notebook: Oklahoma City Meet and Greet, College Scholarships, and Much More!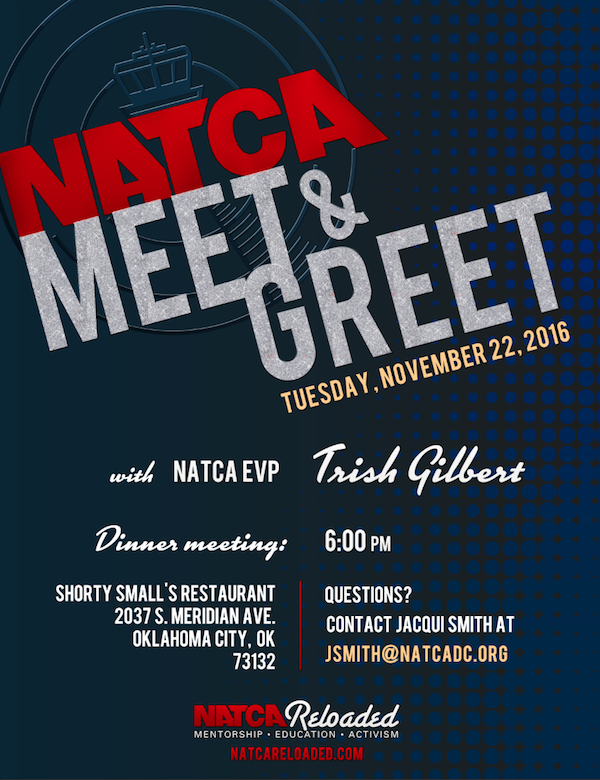 NATCA Executive Vice President Trish Gilbert and NATCA Reps from the Great Lakes, Southwest, and Western Pacific Regions will all be attendance at the next Oklahoma City Meet and Greet!
---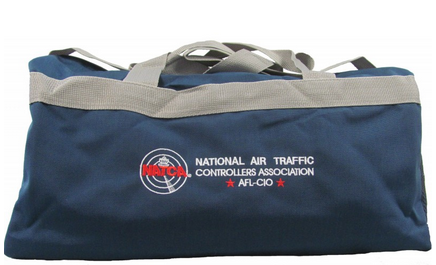 New in the NATCA Store: Duffel Bag
Features: 16" x 9" x 9″ square end navy duffel bag made of cordura fabric which is more durable than cotton canvas. Additional features include outside mesh pocket on one side, regular end pocket on the other, an interior pocket with zipper for valuables and bottom support, and embroidering with the NATCA logo and lettering. Perfect for a workout or a quick weekend getaway.
Price: $37
Union made in the USA.
To see the item and how to order: Select USPS or UPS as your shipping preference on your orders. To check on stock availability or for further assistance, call 800-266-0895 or email natcastore@natcadc.org.
---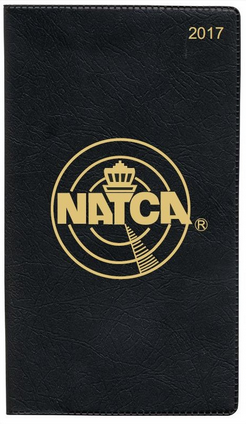 2017 Pocket Calendars
Deadline to request (1) free pocket calendar was November 11. For those who submitted their request, expect the pocket calendar in your mail by mid-December. Pocket calendars are now available for purchase at $1.50 apiece. To place a bulk order, please click here.
---
Benefits Spotlight: College Scholarships
With the cost of post high school education increasing every year, it gets harder for college-bound kids to find ways to fund their pursuit of an advanced education.
Your status as a NATCA member opens the door to financial avenues unavailable to the average working person. NATCA offers its own scholarship program to college-bound children of NATCA members. In addition to the NATCA scholarship, you are also eligible through Union Plus to apply for their scholarships for college, which range in award from $500 to $4,000. You can also access their scholarship search link, which is partnered with Sallie Mae, which links to a database of scholarships available for college-bound young adults.
For the NATCA scholarship, log on to natca.org, go to "Membership/Marketing" and click on "NATCA Scholarship" for your downloadable application. For the Union Plus scholarship page, simply click on www.unionplus.org/college-education-financing/scholarships and follow the links.
---
NATCA EDGE – Designed exclusively for NATCA members!
Can't get to an in-person retirement seminar? We'll bring the seminar to you! Presenting an all-new, flexible access, web-based session of our popular retirement benefits seminar:

To register for a session, visit portal.natca.net. Click "Events" on the menu bar on the home page, and then select the "2016 NATCA Edge Online Retirement Webinar" link. Follow the questions and directions from there.
Personalized benefit estimate for participants paid for as an exclusive benefit for NATCA members. You will never be solicited or sold anything ever!
For any questions or problems with registration, contact Grace Colby, NATCA Executive Administrative Assistant: (202) 220-9811 or gcolby@natcadc.org.