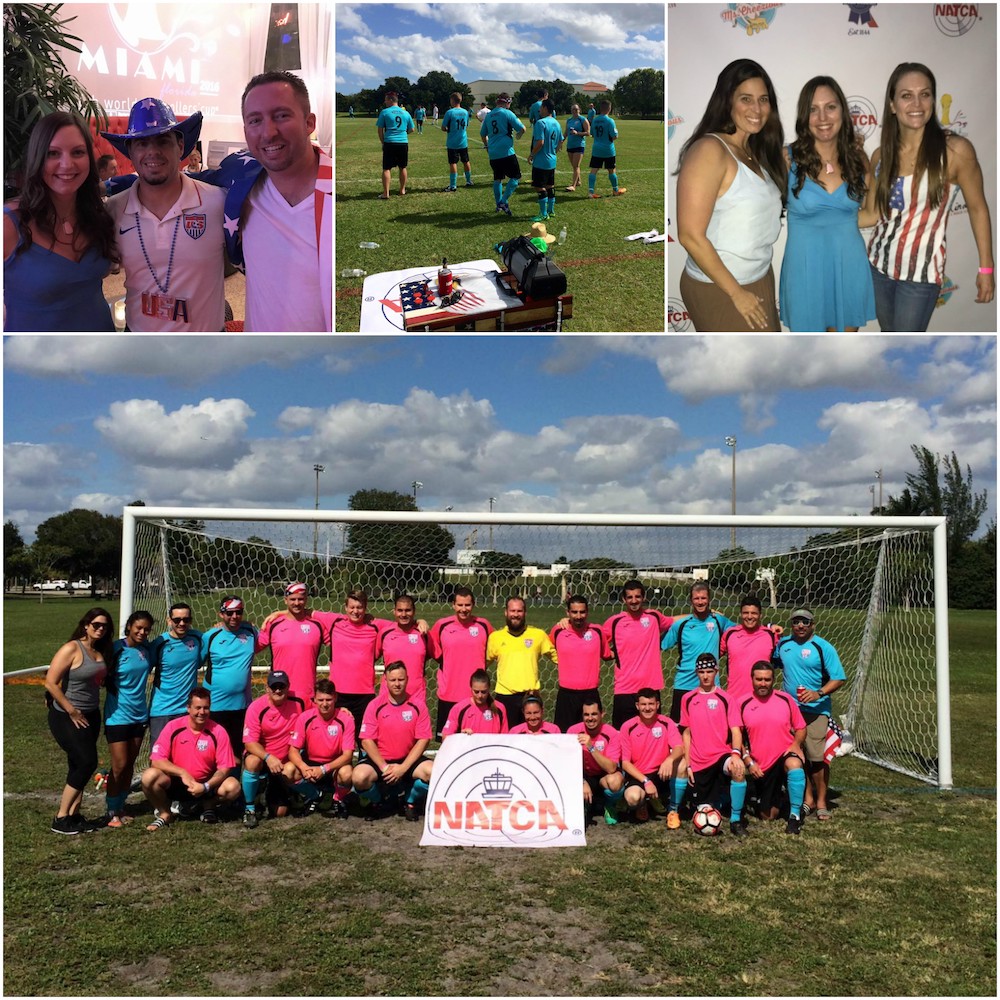 Dec. 2, 2016 // World Controllers' Cup 2016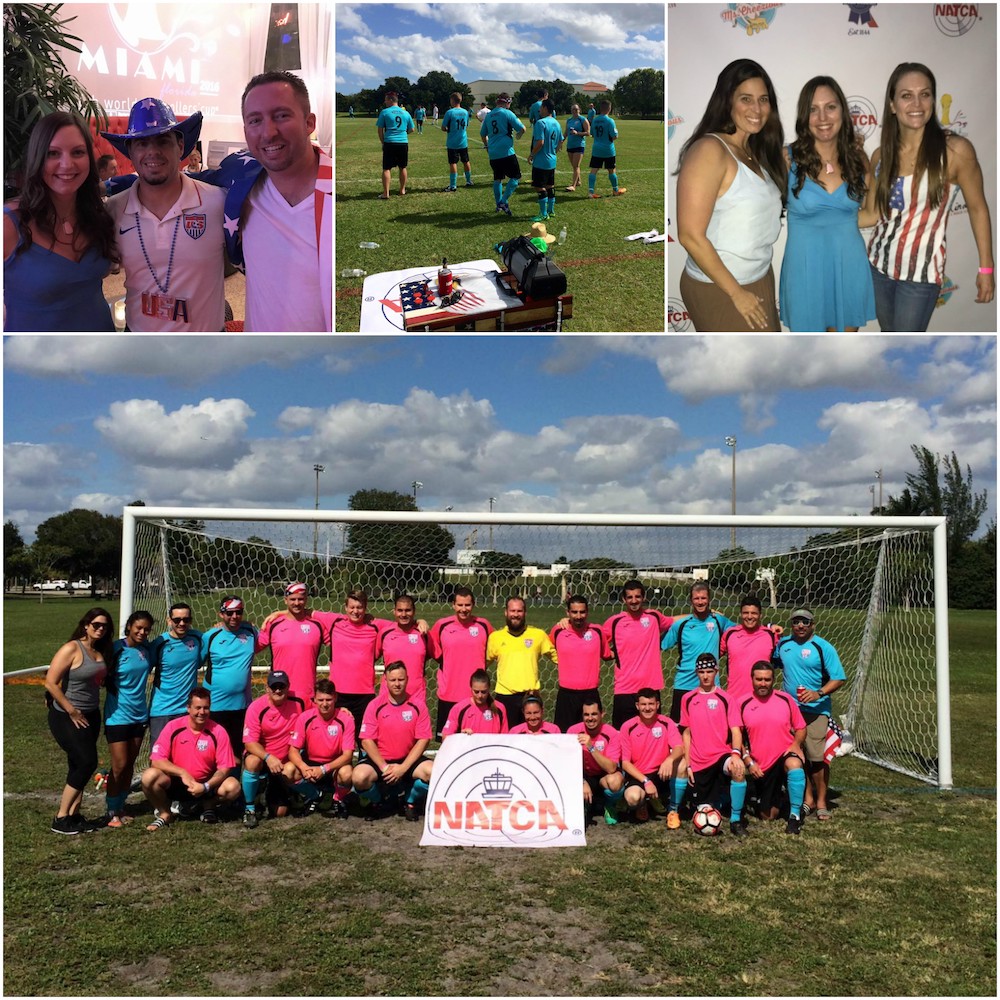 World Controllers' Cup 2016
Brian Piccolo Sports Park/The Catalina Resort & Beach Club
Miami Beach, Fla.
Air traffic controllers from around the world traveled to Miami Beach, Fla., earlier this month for the sixth annual World Controllers' Cup soccer tournament. Eight teams, comprised of players from over 32 countries, competed in the tournament, which was won by Team Russia.
Team USA, which finished third, was led by Captain and Miami Center (ZMA) member Evan Munro.
"This has been six years in the making," said Munro of his team, which improved upon its fourth-place finish in 2015. "Team USA was ready to rock this year and our team is the strongest it's ever been!"
Team USA had members from several different facilities around the country. Returning players included goalie Alex Sedlacek (Denver Center, ZDV), Nolan Clark (Jacksonville Center, ZJX), Fabian Sanchez (Houston TRACON, I90), Jeremy Pridgeon (Orlando TRACON, F11) Pete Kovalick (ZJX), Andrew Wallace (ZJX), Richard Novy (ZJX), Frank Fleischer (New York Center, ZNY), and co-captain Eddie Padilla (Austin, AUS) who all helped the team settle into a second place lead for much of the tournament. New players included Patrick Hassler (Tallahassee, TLH), Deanna Matos (Boston Center, ZBW), Blake Hughes (Chicago Center, ZAU), Ian Levine (ZJX), Christina Chang (Miami, MIA), James Driscole (ZMA), Kevin Lynch (ZMA), and Joao Carvalho-Silva (ZMA).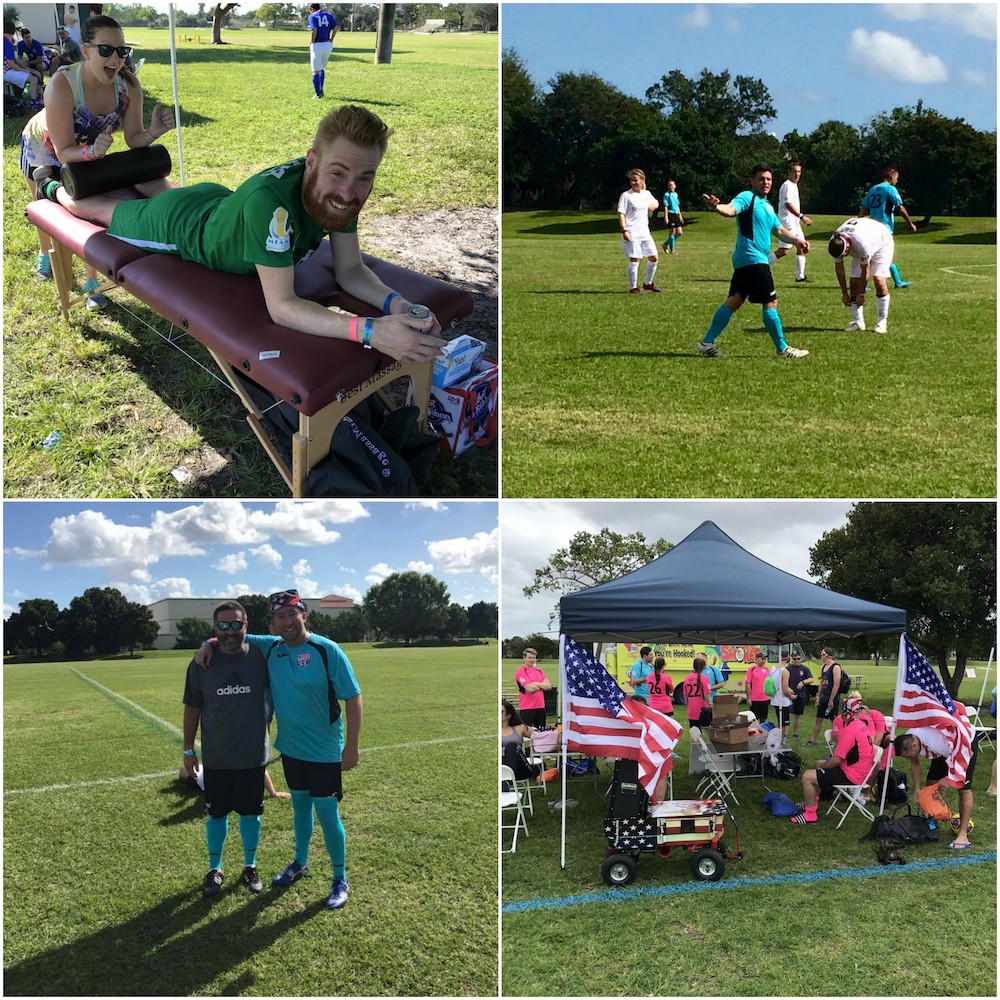 "I can't believe I've missed the last six years," said Hughes, one of the many new stars on Team USA; he made several headers that resulted in shots on goal. "It's so great to meet fellow controllers from around the world and play some serious soccer!"
The team won its opener against Team Europe, 1-0, with Driscole providing the lone goal. They lost their second game, against Russia, also in a 1-0 score.
But Team USA opened the second day with a convincing 4-0 win over Canada, which gave the players a boost.
"I'm so proud of Team USA. We have really come a long way and the wins really show that," said Padilla. "Last year we had some growing pains, but we are really rocking it this year."
The team then lost to Ireland, 1-0, but defeated Hungary, 2-1, on a late goal by Hughes to reach the quarterfinals against the International Team. There, a thrilling match went down to the final minutes, where Hughes became the hero again, scoring the only goal of the match.
"We played well today," said Kovalick. "This year's Team USA really came together to make some amazing plays."
That set up a match against Russia in the semifinals. Russia scored early for a lead it held successfully in an eventual 2-0 victory, shutting down Team USA's attack. But the team completed a successful week by taking third place in a match with Ireland consisting of penalty kicks only.
"Last year I knew we could make it to third or even win it all and this year proves that we can," said Munro. "I think we stand a great chance next year to make it in the top two. We expect to have all of our current team members back along with several new additions from the local area. The foundation of this tournament is based on camaraderie and friendship with controllers the world over — we look forward to more interest from the USA and fellow controllers for next years' tournament."
The team and tournament would like to especially thank NATCA and Dina Earl at SkyOne Federal Credit Union for their generosity and support. Additionally, they would like to thank their local team Kay Sanajko (SoBe Events Team), Ashlie Rolfe (Soccer Pitches/Vendors), and Joao Carvalho-Silva for their daily support at the pitches.
If you are interested in playing next year for Team USA at the 2017 WCC in Havana, Cuba (Nov. 12-18, 2017), or would like to join and cheer on the team, please contact Munro at evan@playthewcc.com for more information.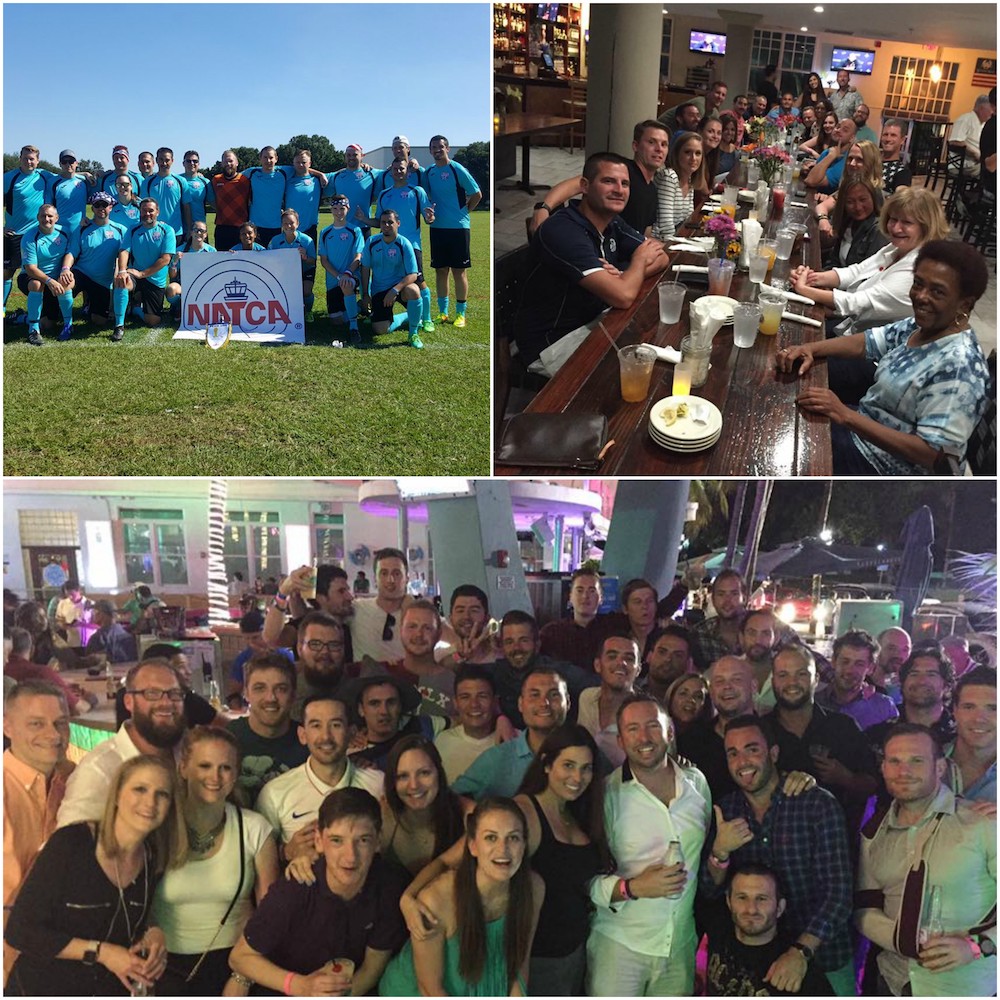 2016 Team USA Roster:
Evan Munro (ZMA) Captain
Eddie Padilla (AUS) Captain
Frank Fleischer (ZNY)
Alex Sedlacek (ZDV)
Fabian & Jeannie Sanchez (I90)
Jeremy & Sarah Pridgeon (F11)
Pete Kovalik (ZJX)
Ricky & Megan Novy (ZJX)
Andrew Wallace (ZJX)
Nolan Clark (ZJX)
Ian Levine (ZJX)
Blake Hughes (ZAU)
Deanna Matos (ZBW)
Christina Chang (MIA)
Kevin Lynch (ZMA)
James Driscole (ZMA)
Joao Carvalho-Silva (ZMA)
Patrick Hassler (TLH)
Aaron Levine (Athletic Trainer)
Jill Collum (Team PT)
Charles & Sylvia Munro (ZMA Parents)