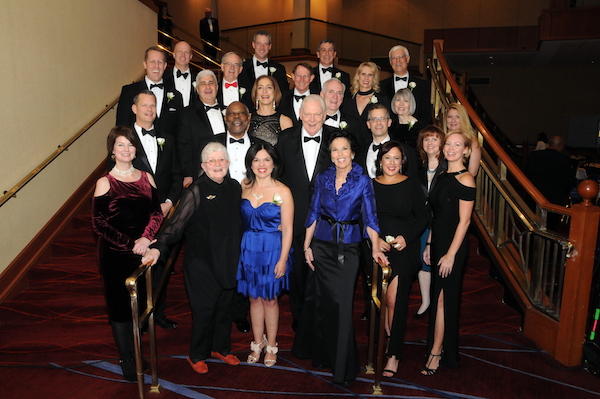 Dec. 30, 2016 // Photo Album: Washington, D.C., Florida, Chicago: See All of the Places NATCA Members are Making a Difference Across the Country This Week
NATCA President Paul Rinaldi and Executive Vice President Trish Gilbert attended the annual Wright Memorial Dinner hosted by the Aero Club of Washington in Washington, D.C. The event honors that year's recipient of the National Aeronautic Association's Wright Brothers Memorial Trophy, on the Friday closest to Dec. 17 – First Flight Day. This year, the dinner honored Colleen Barrett, President Emeritus of Southwest Airlines. This gala, black-tie event attracts hundreds of attendees every year and is one of the Washington aviation community's biggest celebrations. Pictured below is Gilbert along with her fellow Aero Club Board members.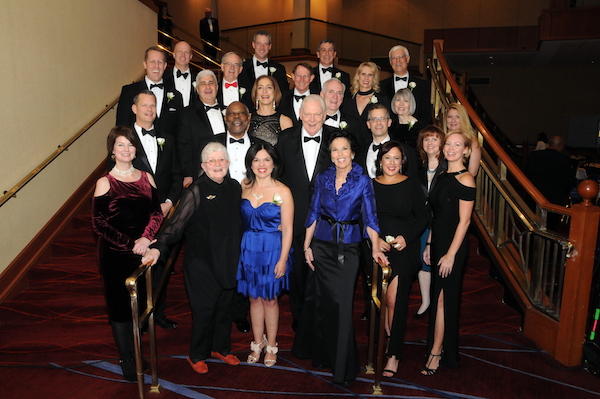 ---
NATCA President Paul Rinaldi attended Los Angeles Center's (ZLA) holiday party this year. Here, he is pictured with ZLA member Jesus Oterino.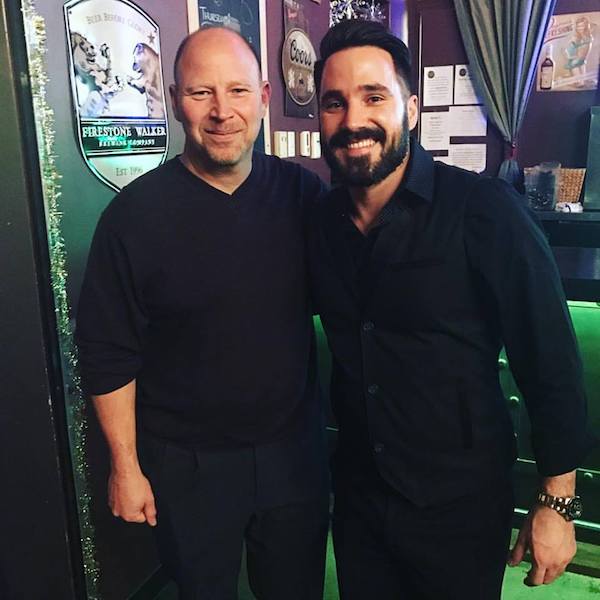 ---
Recently, NATCA representatives from Sanford ATCT (SFB) and Miami ATCT (MIA) attended an event for Ileana Ros-Lehtinen, R-Fla., at the Disney Contemporary Resort in Orlando. MIA FacRep Billy Kisseadoo, and SFB controllers Karl Redinger and Leann Carter attended to speak with the Congresswoman and other attendees about important issues facing NATCA and the National Airspace System.
Pictured from left to right are Representative Mario Diaz-Balart, R-Fla., former Representative Lincoln Diaz-Balart, SFB controller Karl Redinger, MIA FacRep Billy Kisseadoo, Ileana Ros-Lehtinen, R-Fla., Ileana's granddaughter, SFB controller Leann Carter, and Representative Carlos Curbelo, R-Fla.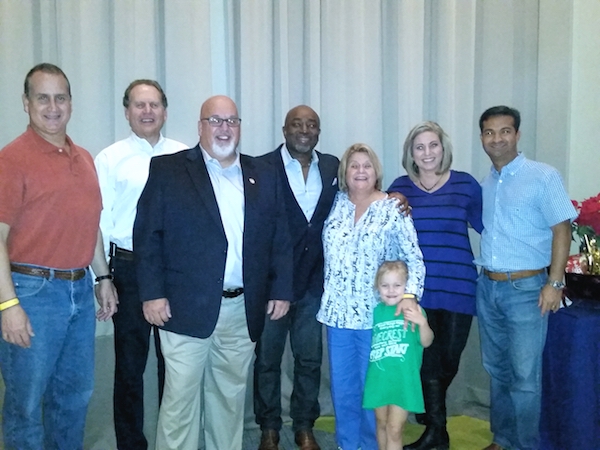 ---
The Winner of the Chicago Center (ZAU) 2016 Christmas card design contest is Daniel Duffey, son of NATCA member Mike Duffey. The Annual Christmas card design contest is one of FacRep Toby Hauck's favorite traditions. Toby asked Daniel to introduce himself to us and share the theme behind his fantastic design.
"Hi, I am Daniel Duffey and I am 11. I am in 6th grade at Sandwich Middle School in Illinois. My favorite subject is reading. I have hobbies that include piano, drawing, building Legos, playing outside, and airplane model building. I love airplanes a lot and we go to Oshkosh AirVenture every year."
When asked what he thinks his dad does at work, Daniel said:
"My dad sits at a radar. The airplanes that are in his airspace are little blips with some letters and numbers over them. I think he tells them where to go and at what altitude to stay at so the passengers get where they need to be."
Congratulations to Daniel! As the winner of the contest, he received a plaque that frames his winning design as well as a gift certificate to Best Buy.
Pictured left to right are ZAU FacRep Toby Hauck, Daniel Duffey and Mike Duffey (ZAU North Area).