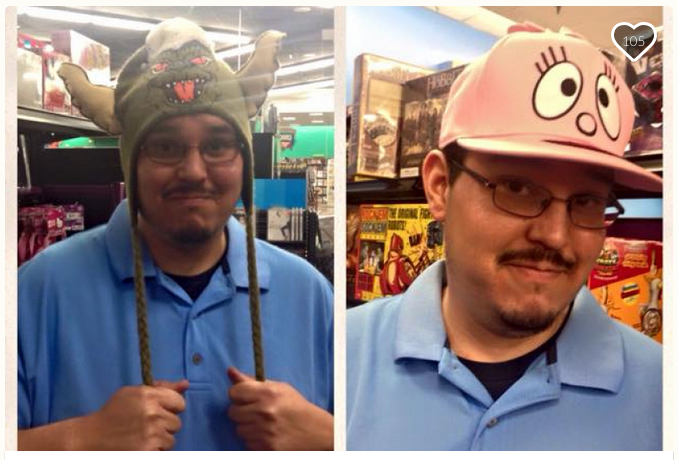 Jan. 6, 2017 // This Week's Notebook: Honoring ABQ FacRep Jimmy Chavez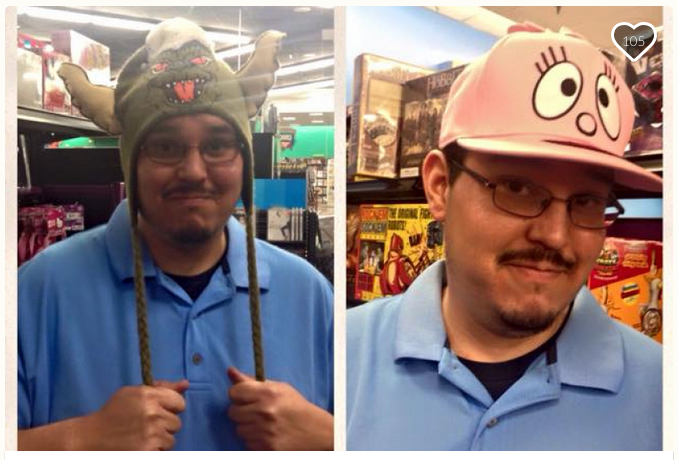 Our beloved friend, colleague, and SuperHero, Jimmy Chavez, grew up in the 505. He had unconditional love for his brothers and sisters, gave to the community, served our NATCA local as our President, volunteered to help feed the 505 homeless every Christmas, loved comic books, sprinkled our tough days with humor from the bottom of his ginormous heart, and was downright generous and selfless. At the young age of 36, he has joined his beloved mother and aunt, survived by his father, stepmother, aunts, uncles, cousins, and the entire community of Albuquerque. He is missed by the many he has touched. He was our superhero.
As a tribute to JZ, we are starting this GoFundMe account to aid his beloved family in these difficult times, and to lift a little bit of the weight on their shoulders.
With these funds, they may want to donate to one of Jimmy's many passionate causes, use them for funeral services, or both. 
One of Jimmy's closest friends, Wendy Smith, has volunteered to accept guardianship of the site, along with myself at her disposal. Jimmy's father, Jimmie Martinez, will now accept the funds directly.
Please feel free to contact myself or Wendy at anytime, if you have any concerns, suggestions, or questions.
Thank you, from the entire Albuquerque Air Traffic Control Team,


Aaron McCrea, VP, ABQ NATCA Local
---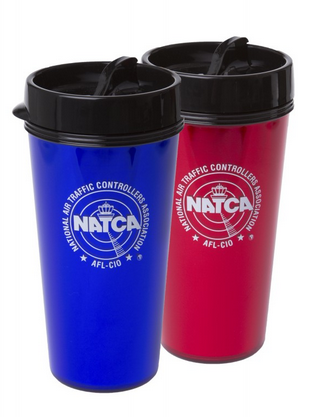 NATCA Store Product of the Week: Metallic Mug
Features: NATCA's 16 oz. thermal travel mug is made of metallic-foiled, double-walled insulated and break resistant plastic with a mechanical open and close lid. The NATCA logo is imprinted on front. It easily fits in automobile beverage wells and is top rack dishwasher safe.
Available colors: Royal Blue and Ruby Red
Price: $6
Made in U.S.A.
To see the item and how to order: Select USPS or UPS as your shipping preference on your orders. To check on stock availability or for further assistance, call 800.266.0895 or email natcastore@natcadc.org.
---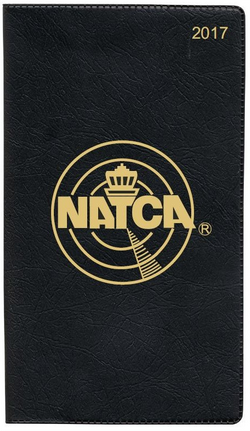 2017 Pocket Calendars
Pocket calendars are now available for purchase at $1.50 each. To place an order or to order in bulk, please click here.
---

Benefits Spotlight: Can You Guess What Day Is Just Around the Corner Next Month?
If you're like us, the first thing that came to your mind was spring training. But the correct answer would be Valentine's Day!
Time to show our mothers, grandmothers, girlfriends, and spouses how much they are loved and appreciated. What better way to express that appreciation than with a beautiful bouquet of flowers or a gift basket filled with her favorite goodies?
What makes it an even better idea? Members of NATCA qualify for a 20 percent discount with Teleflora and Gift Tree when you log on through the UnionPlus website. From small to large arrangements of flowers, to food, wine and spa baskets, you're sure to find the perfect gift that tells that special someone you're thinking about them.
Great selection means a great gift; a great discount means a great price! No more problems showing up empty handed on Valentine's Day!
---
Oklahoma City Meet & Greet Dates: 2017 Schedule
NATCA leadership makes it a priority to educate ATC Academy Students about NATCA and their rights as part of the future air traffic controller workforce. NATCA will be hosting a lunch meeting in Oklahoma City at 12:30 p.m. local time and a dinner meeting at 6 p.m. local time for each date listed below in Oklahoma City. Check back in the Insider for more details as each date approaches.
2017 Schedule:
Jan. 26
April 6
June 1
July 18
Aug. 29
Oct. 12
* We will add additional dates in November and December at a later time.