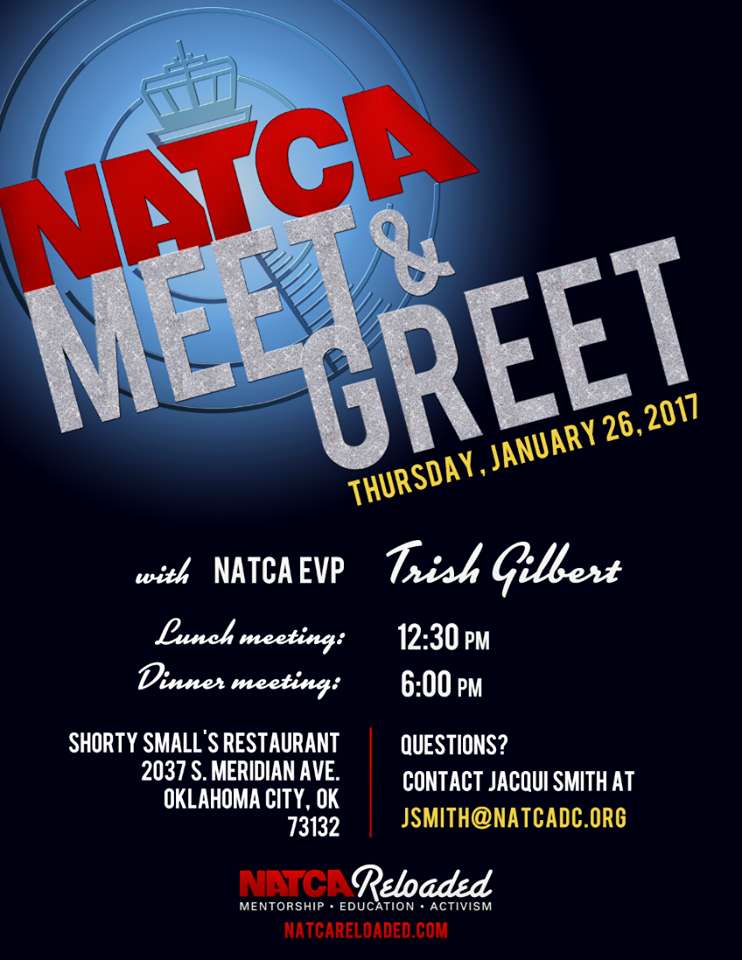 Jan. 13, 2017 // This Week's Notebook: Oklahoma City Meet and Greet, Great Member Benefits, and New Seminar Dates!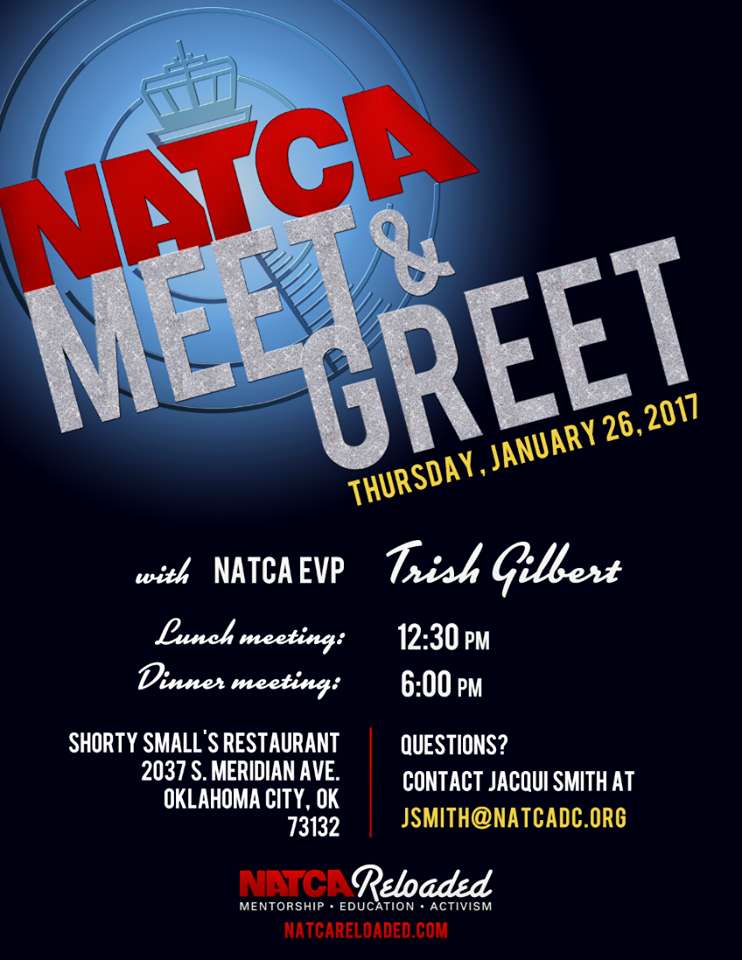 ---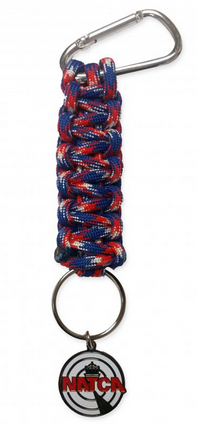 NATCA Store Item of the Week: Paracord Key Tag
Features: The three-inch NATCA paracord key tag can be unraveled for emergency use. The twisted braid body of red, white, and blue colors is made of U.S. military grade parachute cord with a pull strength of 550 pounds. The carabiner can be attached to a belt or bag, with a split ring for keys and the NATCA logo proudly displayed at the end.
Price: $10
Made in U.S.A.
To see the item and how to order: Select USPS or UPS as your shipping preference on your orders. To check on stock availability or for further assistance, call 800.266.0895 or email natcastore@natcadc.org.
---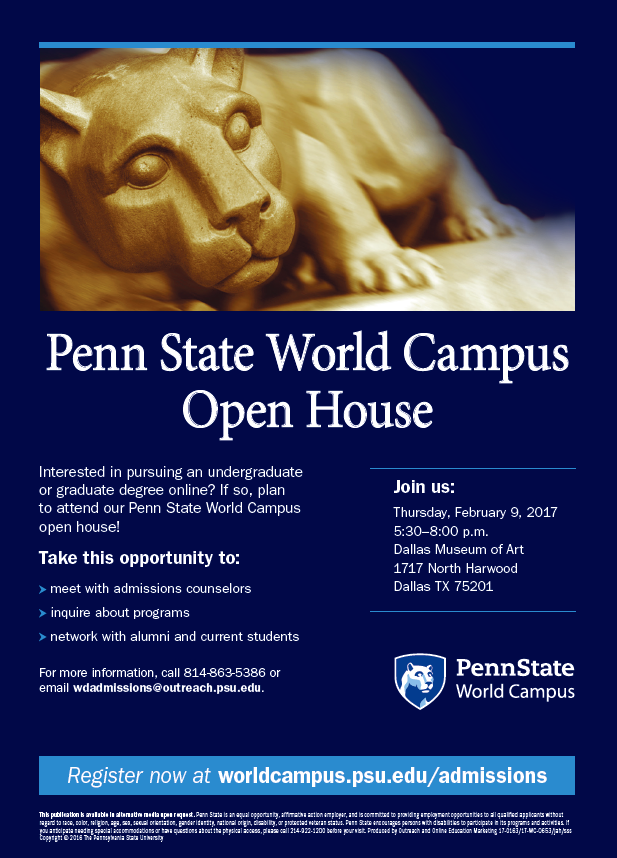 For more information about NATCA's partnership with PennState World Campus, click here.
---

Benefits Spotlight: Cambridge Financial Partners
As air traffic controllers, we are an elite group of men and women with a skill set that the average person can't even comprehend, let alone do. Yet when it comes to the financial aspect of our jobs, with the different retirement systems, life insurances, traditional and Roth TSP, health insurance, social security, the impact the markets and politics have on our benefits, it can become an overwhelming task to understand and keep track of it all.
Luckily, your membership in the greatest union in the United States earns you the privilege of access to Cambridge Financial Partners, LLC.
Cambridge has been a NATCA partner for years, with financial experts whose area of expertise is federal benefits specifically for air traffic controllers.
Cambridge can help you:
Get on the "Road to 100" – 100 percent of net income in retirement;
Prepare for retirement including helping you with the paperwork;
Provide financial advisory help for TSP and Roth TSP options;
Help with TSP rollovers to avoid fees and penalties;
Help you save money on life insurance options;
Plan early and maximize your current lifestyle and retirement;
Get answers to all your Federal Benefits questions;
And best of all – consulting with Cambridge is free. It's just another way NATCA helps put you in the driver's seat of your career.
Contact Cambridge Financial today for a solid financial tomorrow.
---
Upcoming Retirement Seminars Provided By 4 Square:

Standard seminar for members with more than 15 years of service held from 3 to 9 p.m. local time.
Register by signing on to the NATCA Portal. Please verify the personal information listed for you including email and cell phone number. If any information is incorrect or missing, please correct or add it under the "My Profile" tab.
To register for a seminar, click the "Events" tab, followed by "2017 Retirement Seminars." Complete the requested information and click "Next." When you come to the screen listing the seminars, select the one you wish to attend, hit "Next," verify your requested seminar information and then click "Done." You will receive a confirmation email that your registration was complete.
A second email will be sent two to three weeks prior to the seminar giving you the logistical information for the seminar. Also included in this email will be instructions on how to obtain a benefits estimate at the seminar.
Spouses and significant others are also invited to attend. Please ensure that you add them to the registration when asked if you will be bringing a guest. Please try to register three weeks prior to the seminar. Walk-ins are permitted to attend as long as they can provide their membership ID number. However, you will be unable to obtain a benefits estimate at the seminar.
For any questions or problems with registration, please contact Grace Colby, NATCA Executive Administrative Assistant: (202) 220-9829, gcolby@natcadc.org.
---
We are now offering Career Optimization and Retirement Education (C.O.R.E.) Seminars in many cities! These seminars are geared towards employees with zero to 15 years of service who want to maximize their retirement benefits and plan for financial stability in retirement. Log in to the Portal today to see which cities are offering this great new program.
---
NATCA EDGE – Designed exclusively for NATCA members!

Can't get to an in-person retirement seminar? We'll bring the seminar to you!
Presenting an all-new, flexible access, web-based session of our popular retirement benefits seminar:

To register for a session, visit the NATCA Portal. Click "Events" on the menu bar on the home page, then select the "2017 NATCA Edge Online Retirement Webinar" link. Follow the questions and directions from there.
Personalized benefit estimate for participants paid for is an exclusive benefit for NATCA members. You will never be solicited or sold anything, ever!
For any questions or problems with registration, please contact Grace Colby, NATCA Executive Administrative Assistant: (202) 220-9829, gcolby@natcadc.org.