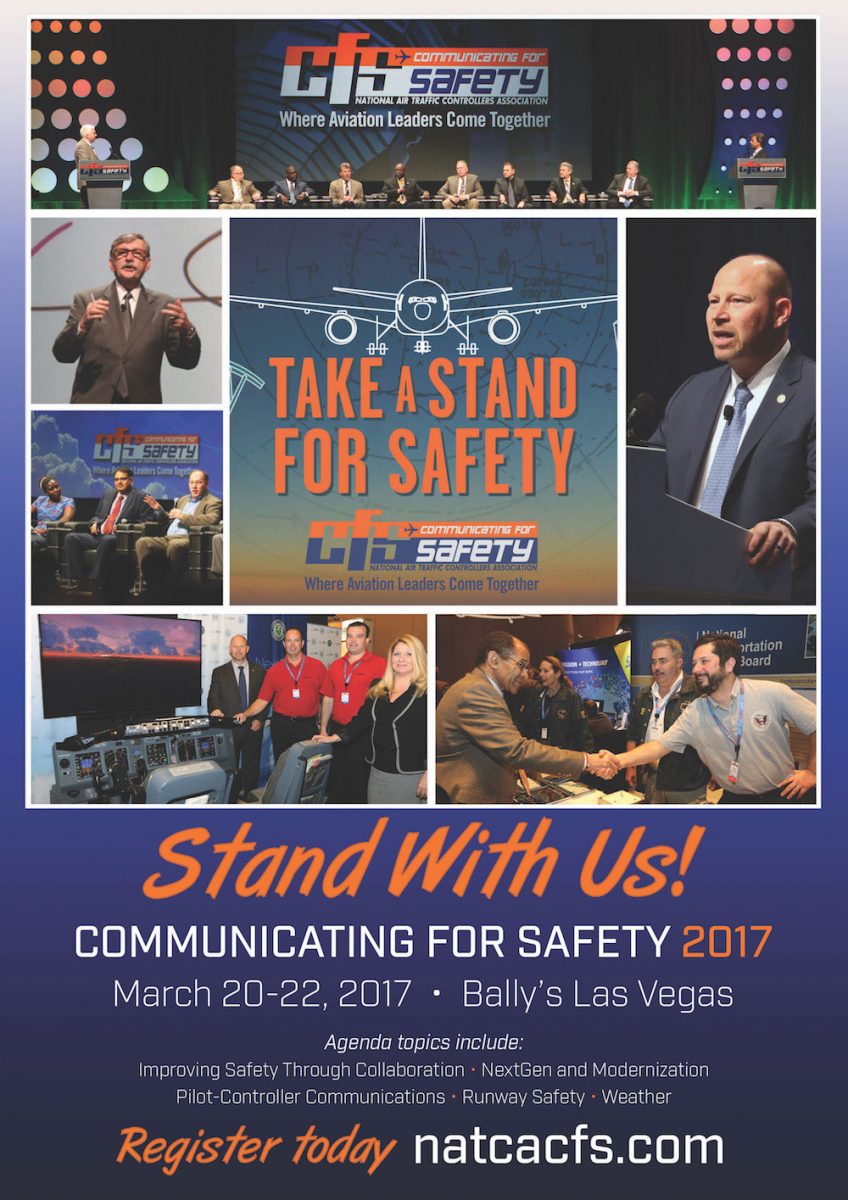 Jan. 27, 2017 // Communicating For Safety: What You Need to Know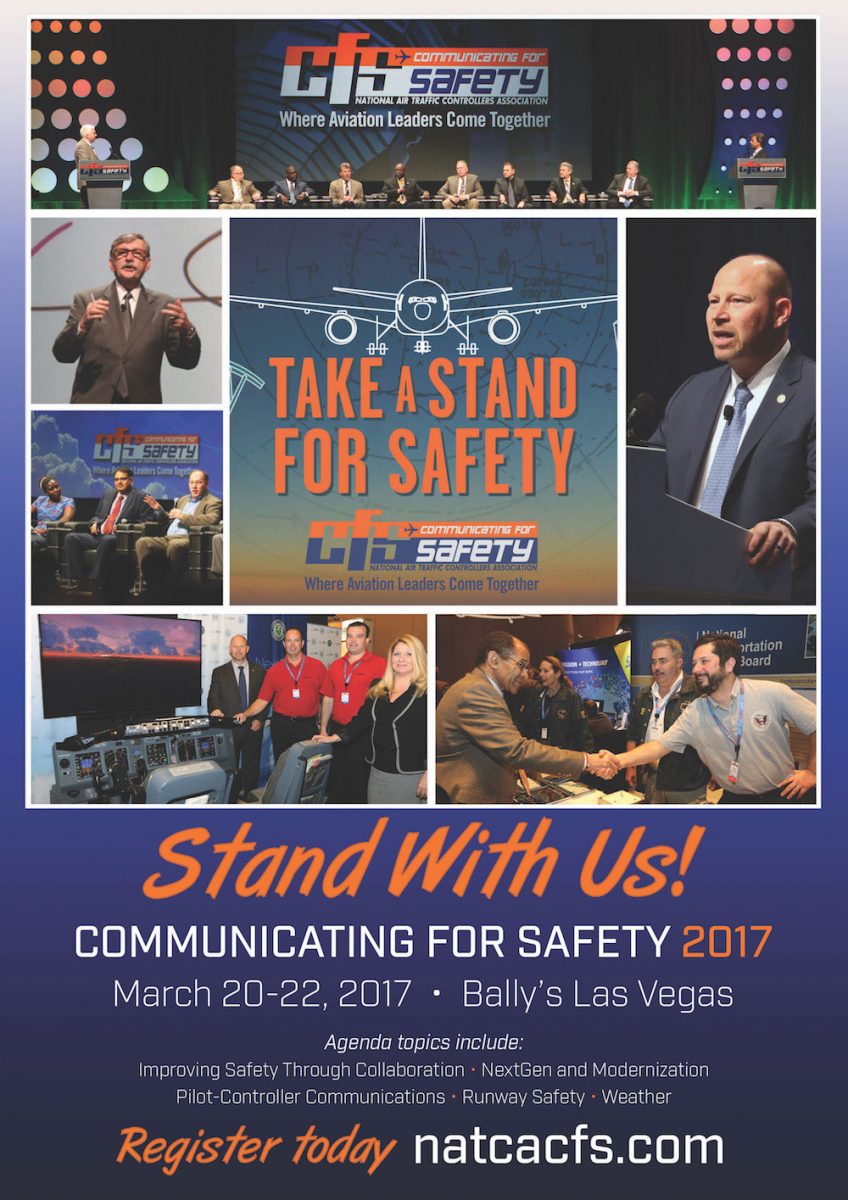 Communicating For Safety At a Glance
What: Communicating For Safety (CFS).
When: March 20-22. (Event starts at noon PDT on Monday, March 20.)
Where: Bally's Las Vegas.
Website: Please click here.
Social Media:
Agenda: Please click here.
Confirmed Speakers (all times PDT): For more information about each speaker, please go to natcacfs.com.
NATCA President Paul Rinaldi (March 20, 12:15 p.m.)
FAA Air Traffic Organization Chief Operating Officer Teri Bristol (March 20, 12:45 p.m.)
National Transportation Safety Board Chairman Christopher Hart (March 21, 8:35 a.m.)
Risk management expert Gordon Graham (March 21, 3:30 p.m.)
ABC News Transportation Correspondent David Kerley (March 22, 9 a.m.)
Pilot and motivational speaker Jessica Cox (March 22, noon)
How to Register:
Please click here to reach our CFS page for members on the NATCA website.
Click on the link for "Important Registration Information," which will then take you to the registration link.
Frequently Asked Questions: Please click here.