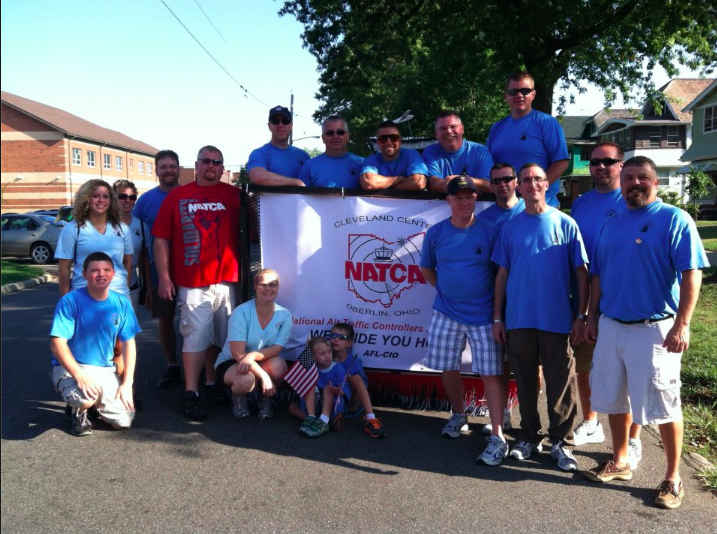 Feb. 10, 2017 // Member Focus: Kyle McHugh, Cleveland Center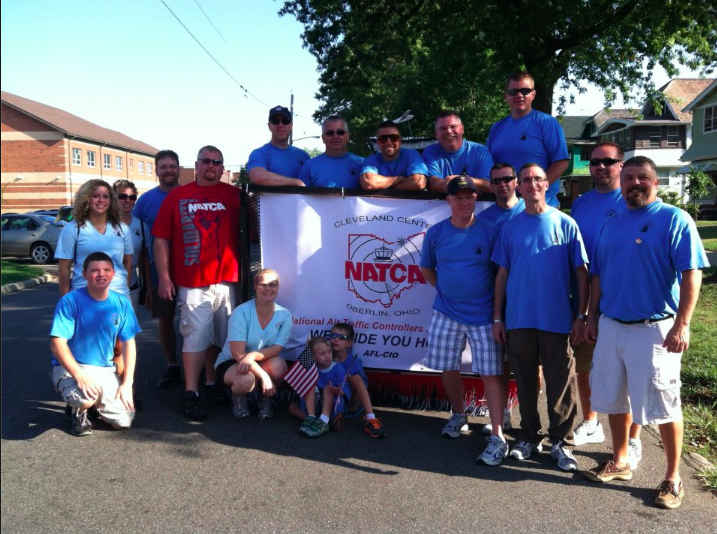 Kyle McHugh (in red on the left) celebrates labor day with his NATCA brothers and sisters.
Born and raised, other places of living: Born and raised in Wellington, Ohio.
Education: I received my degree from Community College of Beaver County.
Family: My incredible wife, TJ, and two sons.
Q: How did you become a NATCA member?
A: I arrived at the facility and heard about all that NATCA does. After that discussion with my FacRep, I knew that joining NATCA was something I wanted to do.
Q: Do you have any family members who were involved in unions?
A: I come from a strong union family. My father was a member of PATCO, my grandfather was in the United Steelworkers Union (USW), my other grandfather was in the Communications Union, and my grandmother was a member of the Teachers Union.
Q: How did you get involved in NATCA activism?
A: I asked to get involved because as I saw many members retiring, I knew that I didn't want to be a member that just paid dues and did nothing else. To date, I have been ZOB Secretary, Great Lakes Rep on the Finance Committee, and I am currently serving as Chairman of the Finance Committee.
Q: What made you decide to take on leadership roles within NATCA?
A: Just like every member that takes on a leadership role in NATCA, I wanted to make our Union better and I wanted to help our members in any way I could.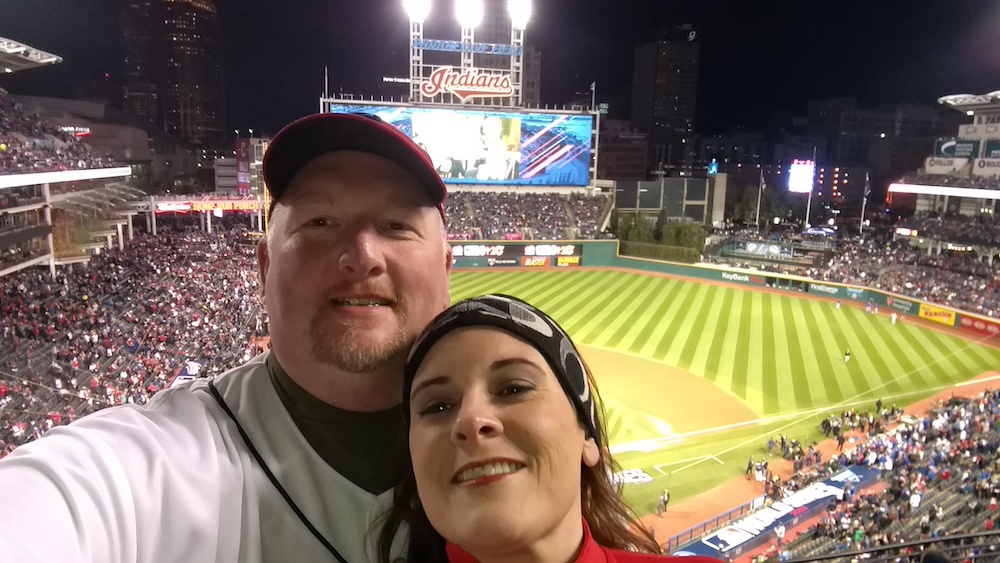 Q: What would you like to get involved in that you haven't already?
A: I would like to become more involved in Labor Relations.
Q: Out of all your involvement within NATCA, what speaks to you the most?
A: My years as the Great Lakes Rep on the Finance Committee, and helping locals to better run their local.
Q: Do you have any hobbies or any other activities you enjoy outside of NATCA?
A: I enjoy spending time with my two children and my wife of five years. I also love riding my Harley, doing projects around the house, and woodworking.
Q: Has there been a favorite moment for you while at NATCA?
A: I would say that attending my first NATCA in Washington (NiW) in 2007 was my favorite. It showed me just how much our union does as well as the effort and hard work it takes to protect every member.
Q: Do you have any advice/tips/messages for members who would like to get involved?
A: Don't wait for someone to ask you to do something. Go to your local officers and tell them that you want to be involved.
Let's go beyond your involvement with NATCA.
My favorite band is: Metallica.
My favorite quote is: "Life moves pretty fast. If you don't stop and look around once in a while, you could miss it." -Ferris Bueller
I absolutely cannot stand: People who walk out of a bathroom and do not wash their hands.
My specialty meal to cook is: Red beans and rice. Yes, a Yankee cooking a southern dish.
The best places I've ever traveled to were: Ireland and Aruba.
My favorite type of aircraft is: SR-71 Blackbird.
My favorite sports team that I live and breathe is: THE Ohio State Buckeyes football and Cleveland Indians.