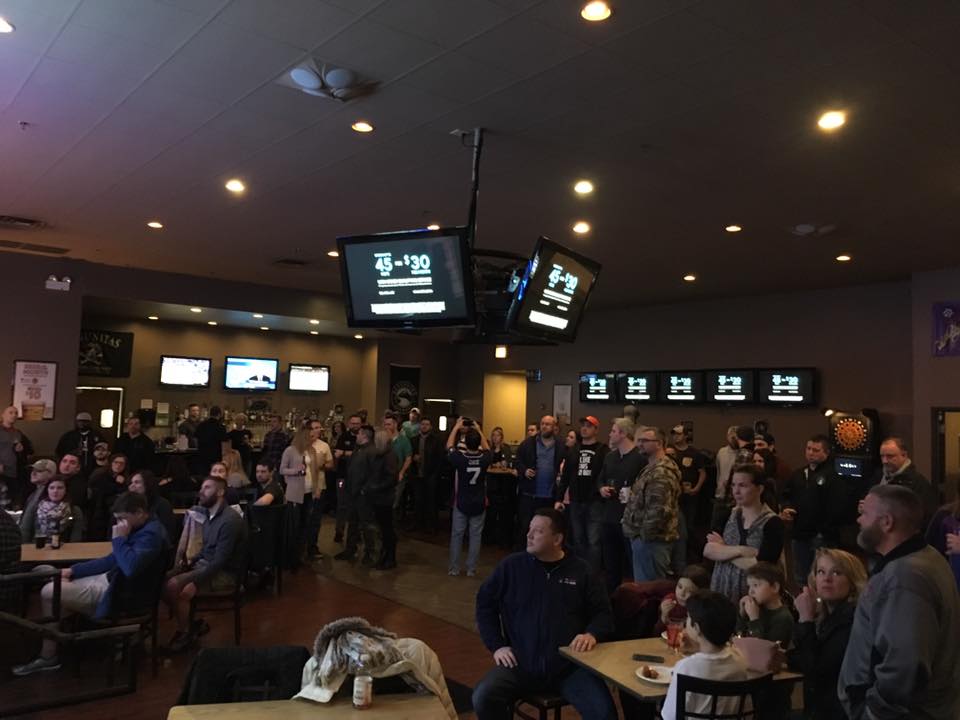 Feb. 10, 2017 // Photo Album: New Orleans, New Zealand, Lombard: See All of the Places in the World NATCA is Making a Difference This Week
Read a message from Indiana State Coordinator Mike Orr below on a recent solidarity event in the Great Lakes Region.
On Feb. 6, the Chicago area locals held a solidarity event at WhirlyBall In Lombard, Ill. Seventy-nine NATCA members from 11 different facilities attended the event, along with their friends and families. NATCA Reloaded Great Lakes Chair John Riopel, Chicago Center (ZAU) Facrep Toby Hauck, Chicago O'Hare (ORD) FacRep Dan Carrico and Chicago TRACON (C90) FacRep James Hall organized the event.
Executive Vice President Trish Gilbert, Great Lakes Regional Vice President Bryan Zilonis, Alternate Regional Vice President (ARVP) Jeff Richards, ARVP Drew MacQueen, Great Lakes National Legislative Committee Chair Mike Hanlon and several FacReps from all over the Great Lakes Region also attended the event.
The night began with Zilonis speaking about FAA efforts to move smaller facilities into larger TRACONS. He noted that due to recent government actions and new objectives, this process has slowed down considerably and could be delayed indefinitely.
Next, Hanlon spoke about legislative activism and how important it is for NATCA members to be involved. He discussed NATCA's long history of being engaged with members of Congress, and creating the kind of relationships NATCA needs to protect its members' profession. He also stressed that with all the looming retirements, it is imperative that younger members become more legislatively active.
Gilbert closed the event with her remarks. She spoke of the year ahead and how there is always the potential for attacks on the union and its members' professions. She asked that all members stay informed, including by signing up to receive emails from the National Office, including the biweekly leadership update and weekly national office update. She asked that members keep up to date with the information NATCA is providing, and stay in the know. Secondly, she asked that everyone become a Legislative Activist. Legislatively active members are NATCA's best assets and the union needs all hands on deck.
After remarks, the members kicked off the WhirlyBall tournament between the facilities. There were 16 teams total including four teams from ZAU (Desperation, Ball Smashers, Jagaloons, and That's What She Said), four teams from C90 (Indy Rush, Ping Pong Team, 3 increasing to 4, Garbage Men), a team from ORD (Week Sticks), a team from South Bend (Forever D2, Sector 1-SBN Handoff), a team from Milwaukee (ORD New Frequency), and a team from Dupage International with members from Midway (4 at Touch). The Jagaloons took home the Chicago NATCA air traffic control WhirlyBall trophy.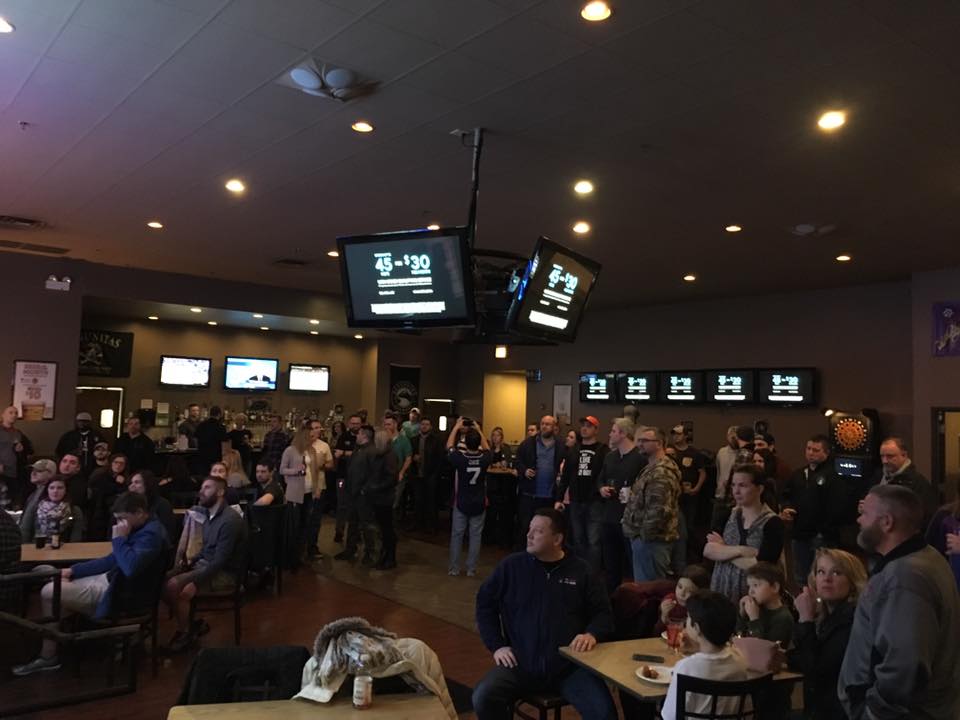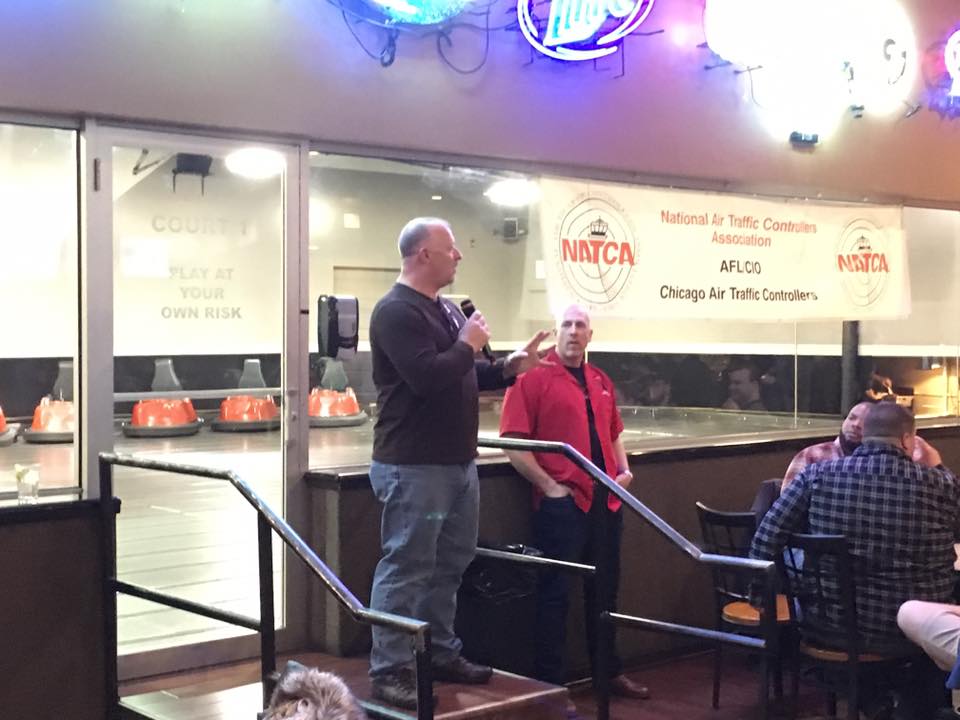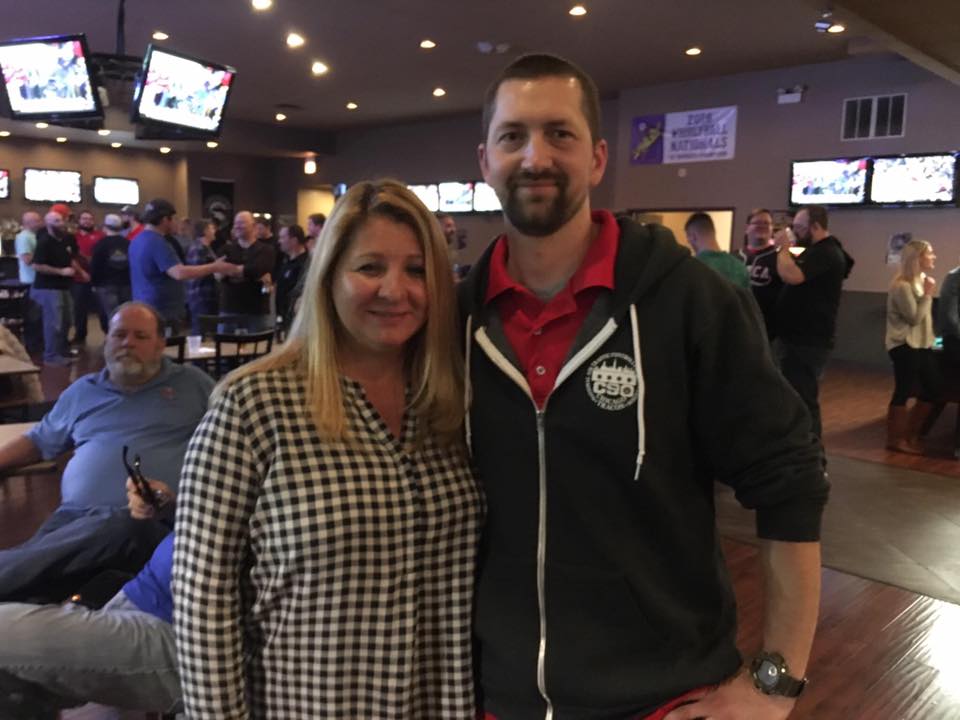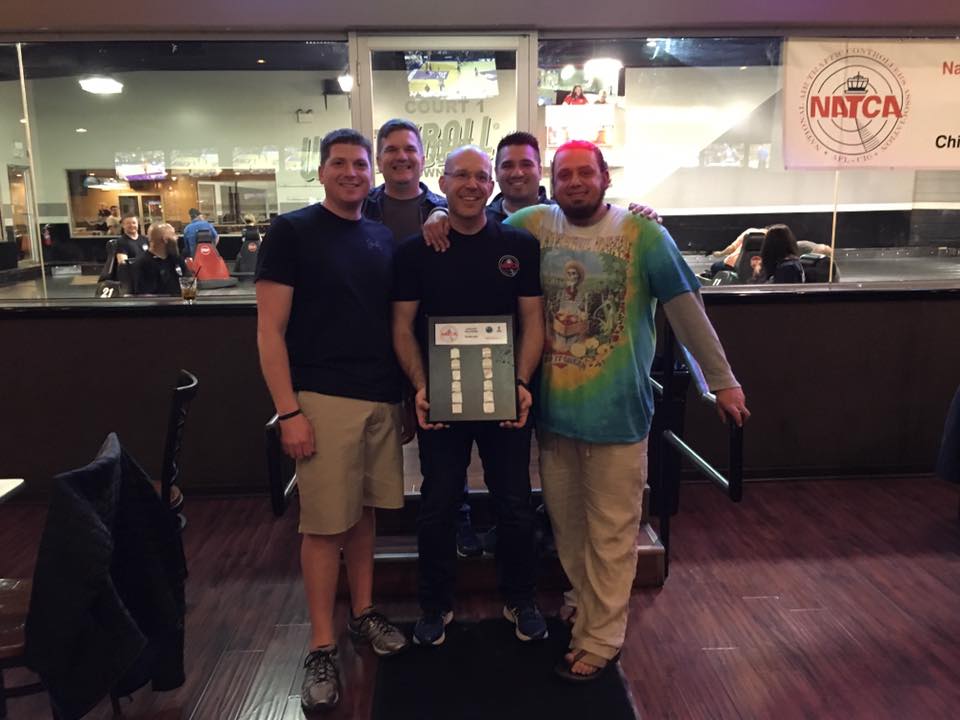 ---
NATCA honored its former Eastern Regional Vice President Phil Barbarello this week as a charter member of NATCA in recognition of his unwavering dedication to the union.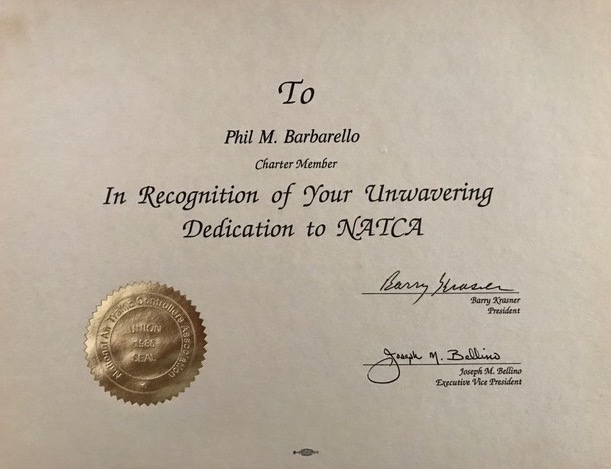 ---
New Orleans Lakefront Tower members were evacuated during a recent storm. The powerful system that swept across southeast Louisiana and spawned destructive tornadoes on Tuesday caused damage at New Orleans Lakefront Airport (NEW), with several aircraft flipped over and damaged. NATCA members working at NEW ATCT were evacuated for a short period of time, according to FacRep Lawrence Pharr.
"We were back up and running, maybe three hours later," he said. "No one was hurt here at the facility, thank goodness for that!"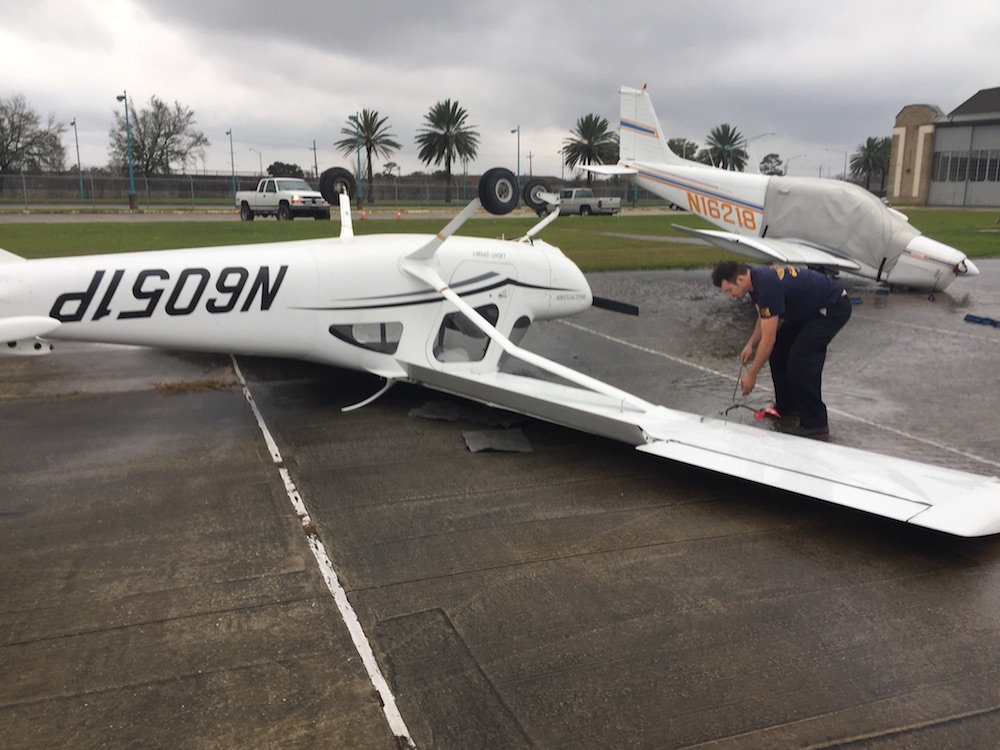 ---
NATCA National Professional Standards Committee member Garth Koleszar (green and white shirt in the photo below) is in New Zealand to help the New Zealand Air Line Pilots' Association (NZALPA) air traffic controllers set up their professional standards program. Koleszar was in Auckland this week training the professional standards volunteers and will then spend some time talking to members about how the program works in the United States and how it can help controllers in New Zealand.