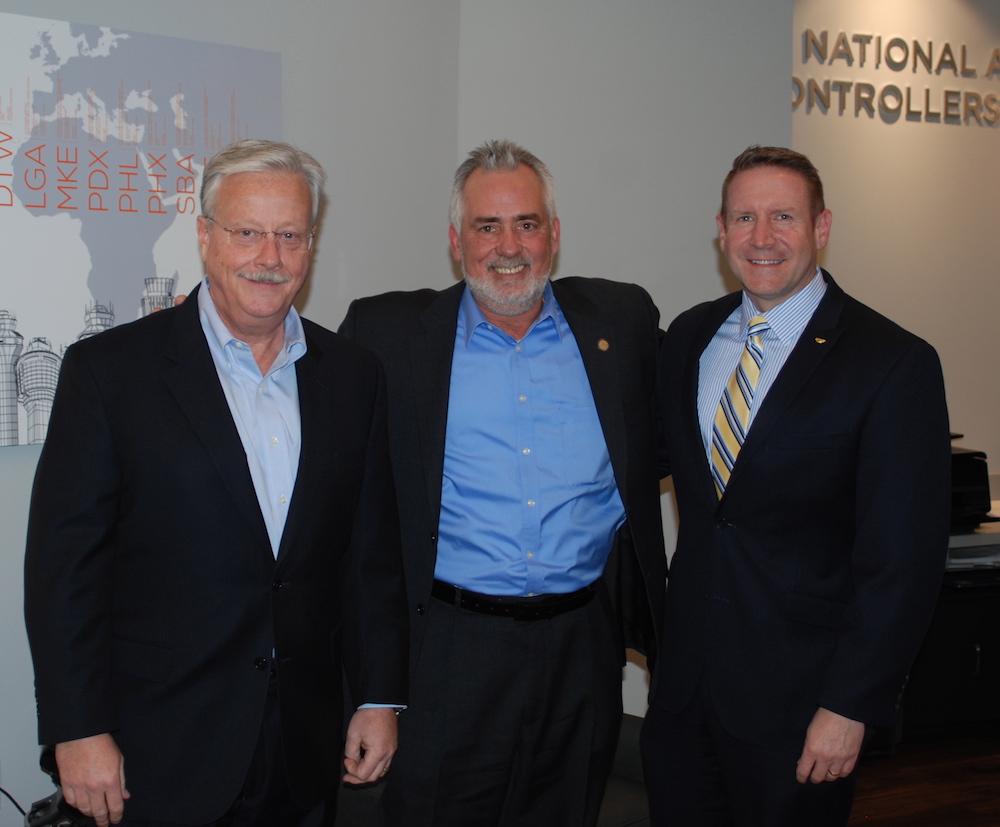 Feb. 10, 2017 // The Archie League Medal of Safety Awards Winners Have Been Selected!
NATCA is proud to announce the 2017 Archie League Medal of Safety Award winners. They will be honored during the Archie League Medal of Safety Award banquet on March 22 during Communicating For Safety 2017 at Bally's Las Vegas. The winners were selected during an all-day judges meeting held Feb. 3 at the NATCA National Office in Washington, D.C. The judges were NATCA Director of Safety and Technology Jim Ullmann (pictured center), Experimental Aircraft Association CEO & Chairman of the Board Captain Jack Pelton (pictured left) and Air Line Pilots Association, Int'l. Aviation Safety Chairman Capt. Steve Jangelis.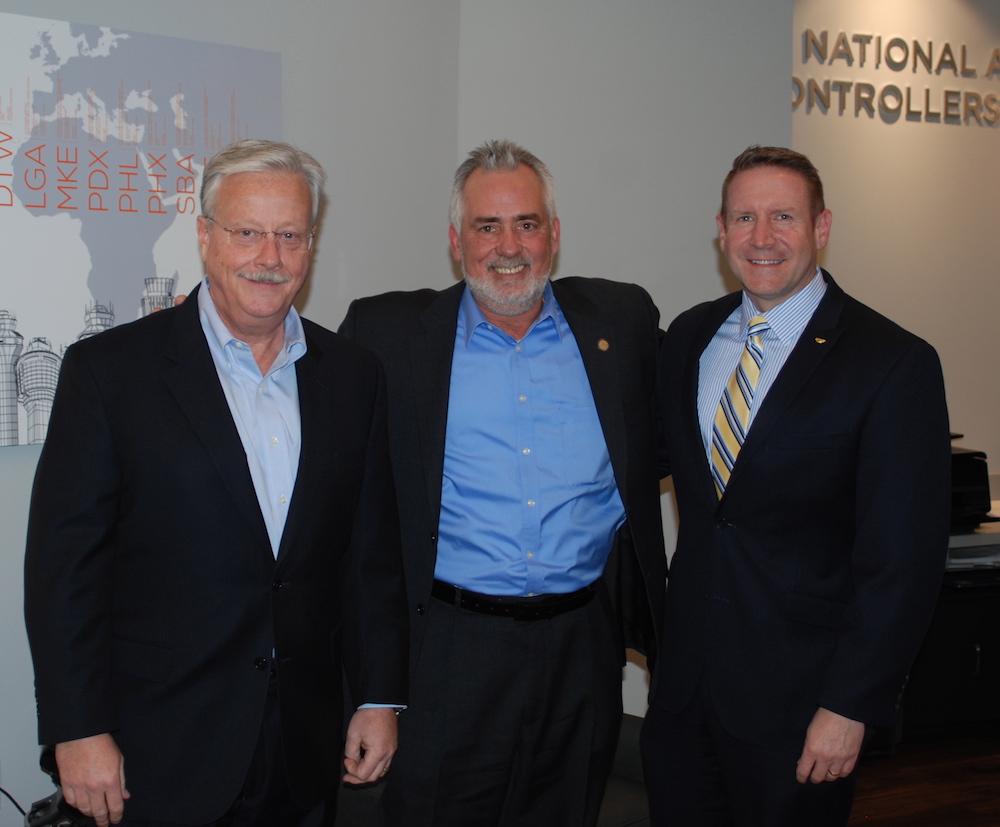 Check back in the NATCA Insider for in depth coverage on each of the award winning events. To learn more about the awards, click here.
Alaskan Region
Jessica Earp, Anchorage Center
Central Region
Andrew Cullen, Kansas City Center
Jeffrey R. Volski, Kansas City Center
Eastern Region
Jaymi Steinberg, Washington Center
Richard Wallace, Washington Center
Great Lakes Region
David Stempien, Cleveland Center
Eric Vanstrom, Fort Wayne ATCT
New England Region
Eric J. Knight, Boston ATCT
Ross Leshinsky, Boston ATCT
Northwest Mountain Region
Aaron Grijalva, Denver TRACON
Southern Region
Mason Braddock, Atlanta TRACON
Patrick Burrows, Atlanta TRACON
Nichole Surunis, Atlanta TRACON
Clay Sutton, Atlanta TRACON
Keith Tyus, Atlanta TRACON
Southwest Region
Patrick Armstrong, Dallas/Fort Worth TRACON
Western Pacific Region
Brian Bond, Phoenix TRACON
Aaron Fones, Phoenix TRACON
Carlton Wickstrom, Phoenix TRACON