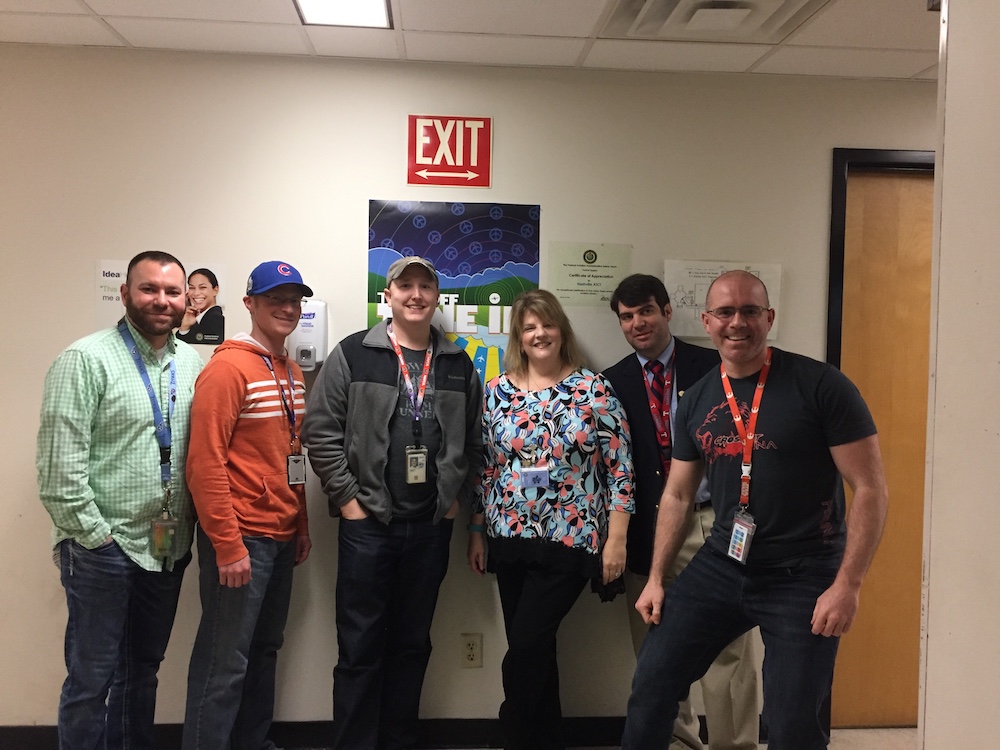 Feb. 10, 2017 // Turn Off Tune In: Music City Controllers Tune Into Traffic Growth
A young controller workforce in Nashville (BNA) is facing a substantial growth in traffic. But nothing can stop them from keeping flights moving safely.
At BNA, air traffic controllers have had their hands full and they are only getting fuller, with an air traffic growth rate of about two percent per month over the past year.
That's why teamwork between controllers and management, and a heightened focus on the job has become paramount. A recent visit by NATCA Professional Standards co-leads Garth Koleszar and Andy Marosvari helped the workforce see why eliminating distractions from the workplace is essential to safe operations.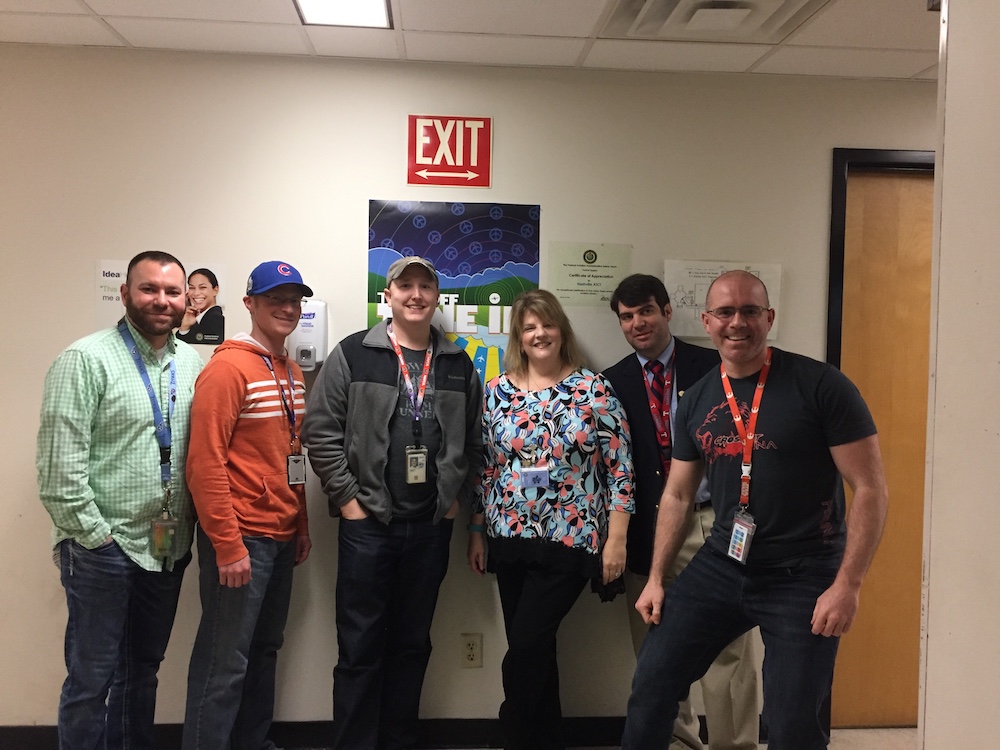 Pictured from left to right: Nashville Tower controllers Robert Routhzahn, Christopher Clawson, Daniel Goldsby, Gina Foutch, Zachary Hedrick, and Daniel Brandfast.
"Bringing Garth and Andy in was great for our facility," BNA Air Traffic Manager Gary Kingsley said. "A big piece was talking to everyone about professionalism and Turn Off Tune In. They talked about the controller's code of professionalism. They were excited that, seeing there's growth here, everyone is working together."
Kingsley works closely with NATCA FacRep Jonathan Grimes, who together have seen a change from an older to a younger controller workforce over the past few years. Nashville's 44 controllers work day-to-day while looking over an airport that is ever-expanding and changing.
"Turn off Tune In was very impactful for that group," Grimes said. "It was a big help in opening their eyes. "… We're in an age where distractions come in many forms, and it's incumbent for all of us to ensure that being focused on the operation is of the utmost importance."
This story has been published jointly by the FAA and NATCA. Learn more about how controllers and managers are eliminating distractions by visiting Turn Off Tune In.