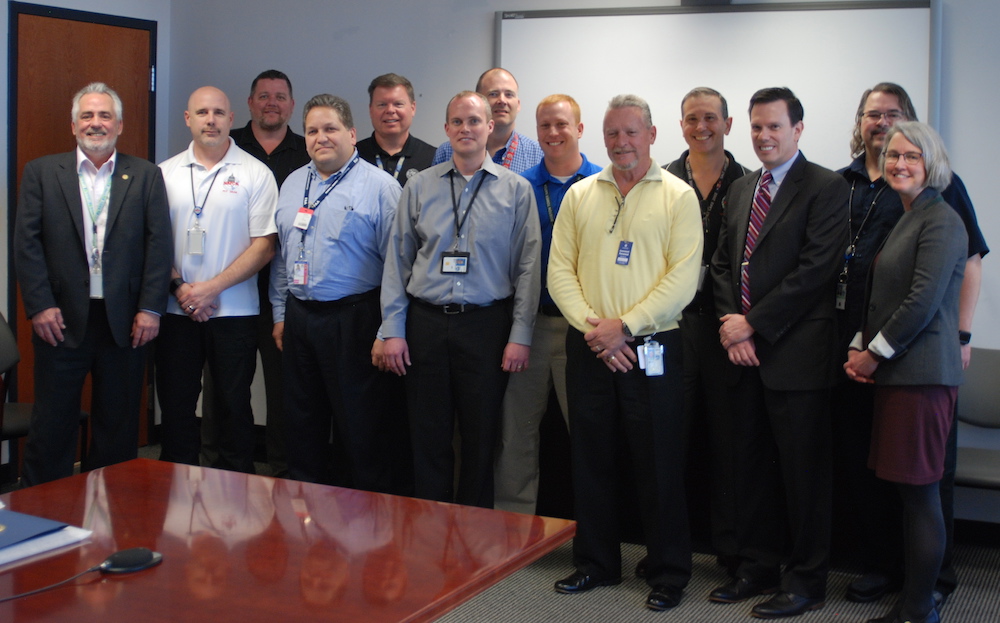 Feb. 24, 2017 // NATCA-FAA DataComm Team Honored for Successful Progress in Deployment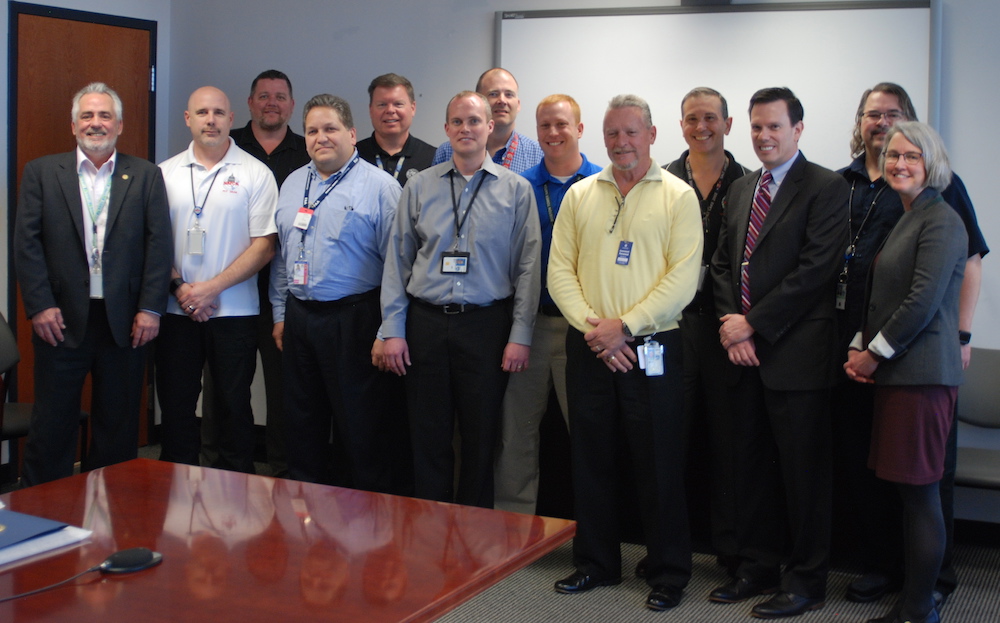 DataComm, the system for automating communication between controllers and pilots to increase efficiency, is another great example of successful collaboration between NATCA and the Federal Aviation Administration. On Thursday, Feb. 23, NATCA Director of Safety and Technology Jim Ullmann and Program Management Organization (PMO) Rep Jeff Woods joined FAA DataComm Program Manager Jesse Wijntjes and FAA Vice President of PMO Kris Burnham in honoring the entire NATCA-FAA DataComm team for its work during an awards ceremony at FAA Headquarters in Washington, D.C.
Just before the program was set to roll out in over 70 terminal facilities in late 2015, NATCA and the FAA determined that the training for the workforce was inadequate. NATCA worked diligently and collaboratively with the FAA to revamp the training in a timely manner. Thanks to this effort, DataComm is now operational in 73 terminal facilities. This was accomplished ahead of schedule and under budget despite an extremely aggressive implementation schedule.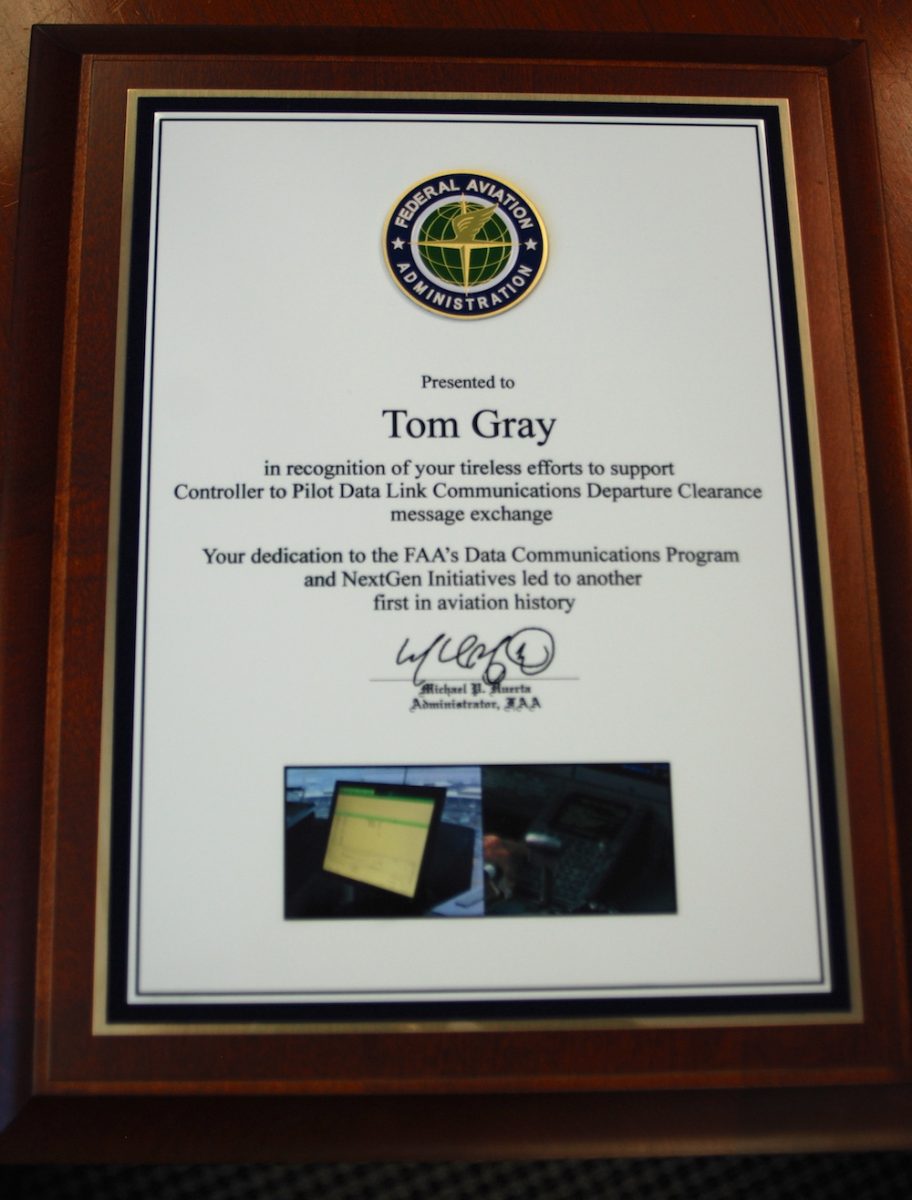 "The training was a major issue but we worked through it with collaboration," Ullmann said in his remarks at the ceremony. "To pull off what you pulled off is energizing. From here to the facility level, this was an example of proving once again that working together for a common goal is the way to do business."
Wijntjes says in over 30 years of working for the Agency, he has never seen done in one year what was accomplished by the DataComm team over this past year.
"It's amazing stuff and it's important for the country and the agency," he said.
Current NATCA DataComm Rep Jim McAllister gave a lot of credit to his predecessor on the project, Chad Geyer, who was also in attendance at the awards ceremony, and praised the entire team's effort.
"It was a fantastic year," he said. "It was great collaboration. You really had to roll up your sleeves. I've worked on many programs over 25 years but I have never seen as many facility managers as this project write that it was a fantastic experience. They said that we educated them along the way."
Just recently, the FAA's Joint Resources Council (JRC) approved funding to expand DataComm with additional functionality for some current DataComm facilities, and to introduce DataComm to other facilities that are not currently using it.
"We should view this as an example of how we integrate technology into the operation, bringing in multiple stakeholders," Burnham said. "In the end, it's how to drive benefits into the operation."