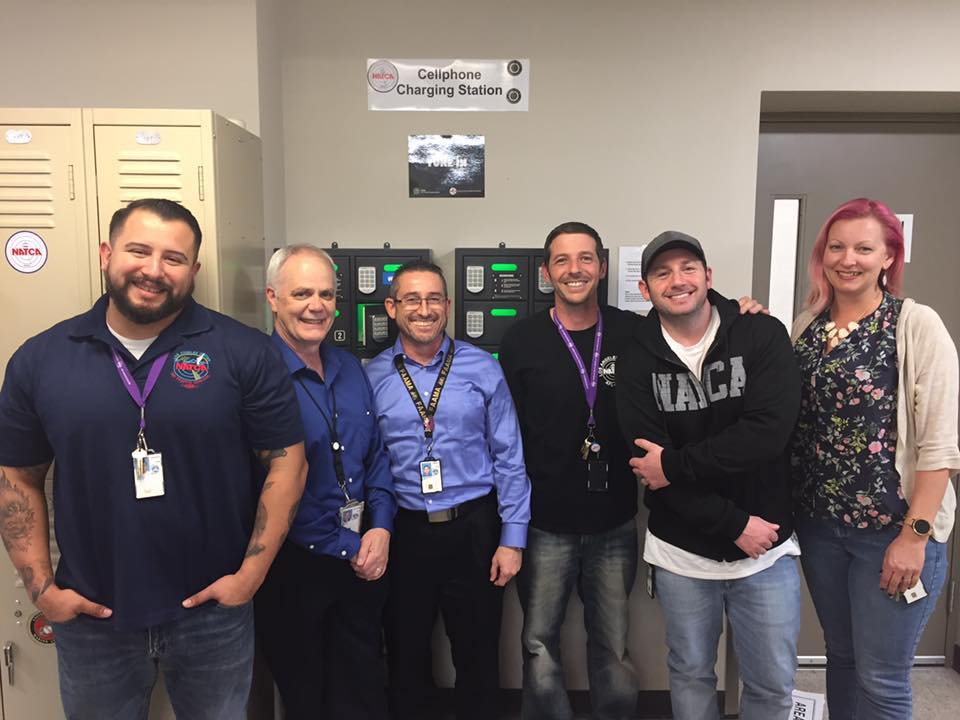 Feb. 24, 2017 // Turn Off Tune In: Los Angeles Center Delivers on Cell Phone Charging Stations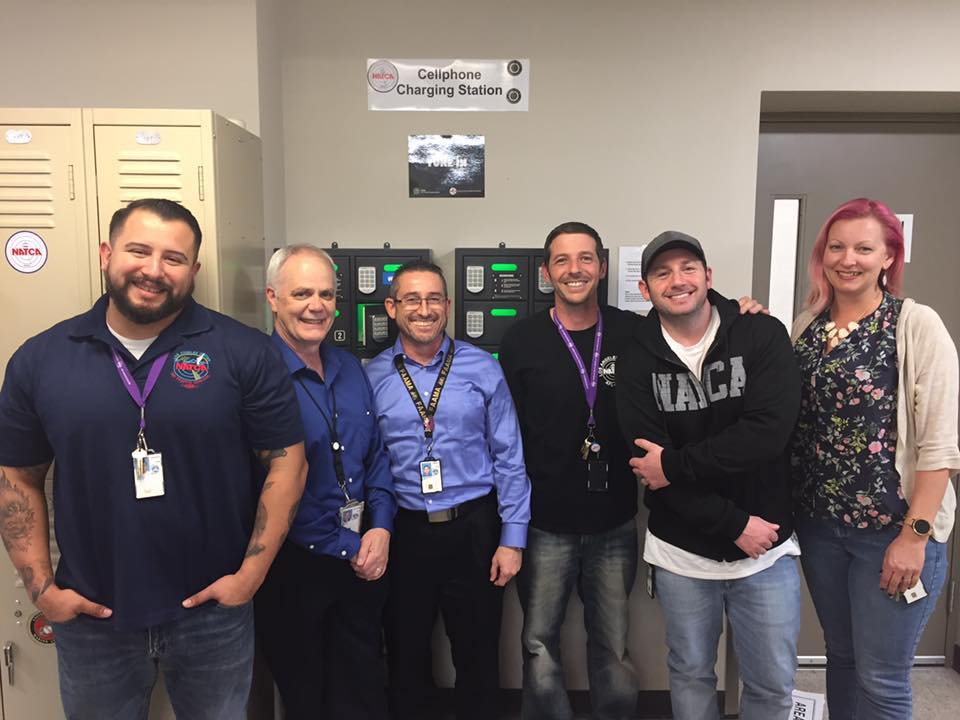 Pictured from left to right: ZLA VP Martin Ramirez, ZLA Air Traffic Manager Dale Westall, 510 Manager Eric Corscadden, ZLA FacRep Nate Pair, ZLA OSHA Rep Geoff Klein, and ZLA Safety Rep Karena Marinas.
Last week, NATCA ZLA and the FAA were able to deliver on a concept to provide locked cell phone charging stations for the workforce. As part of the NATCA-FAA joint commitment to Turn Off Tune In (TOTI), ZLA controllers are now able to charge their phones in a secured locker while they are working traffic.
"Local management worked with us on this initiative and they remain committed to working with NATCA to reduce overall workplace distractions," said ZLA FacRep Nate Pair. "In addition, our OSHA Rep, Geoff Klein, did a great job of collaborating with the Agency to help bring this to fruition."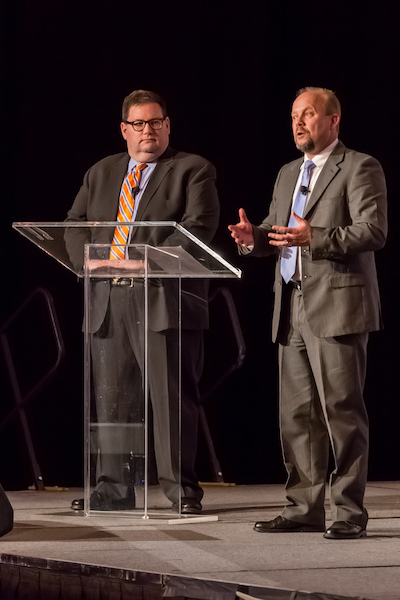 Klein worked with the 510 office and local Tech Ops, who installed the charging stations at the facility. Pair would also like to thank ZLA Safety Rep Karena Marinas, the ZLA Local Safety Council, and Professional Standards team for continuing to stress the importance of professionalism and improving their local Turn Off-Tune in Program.