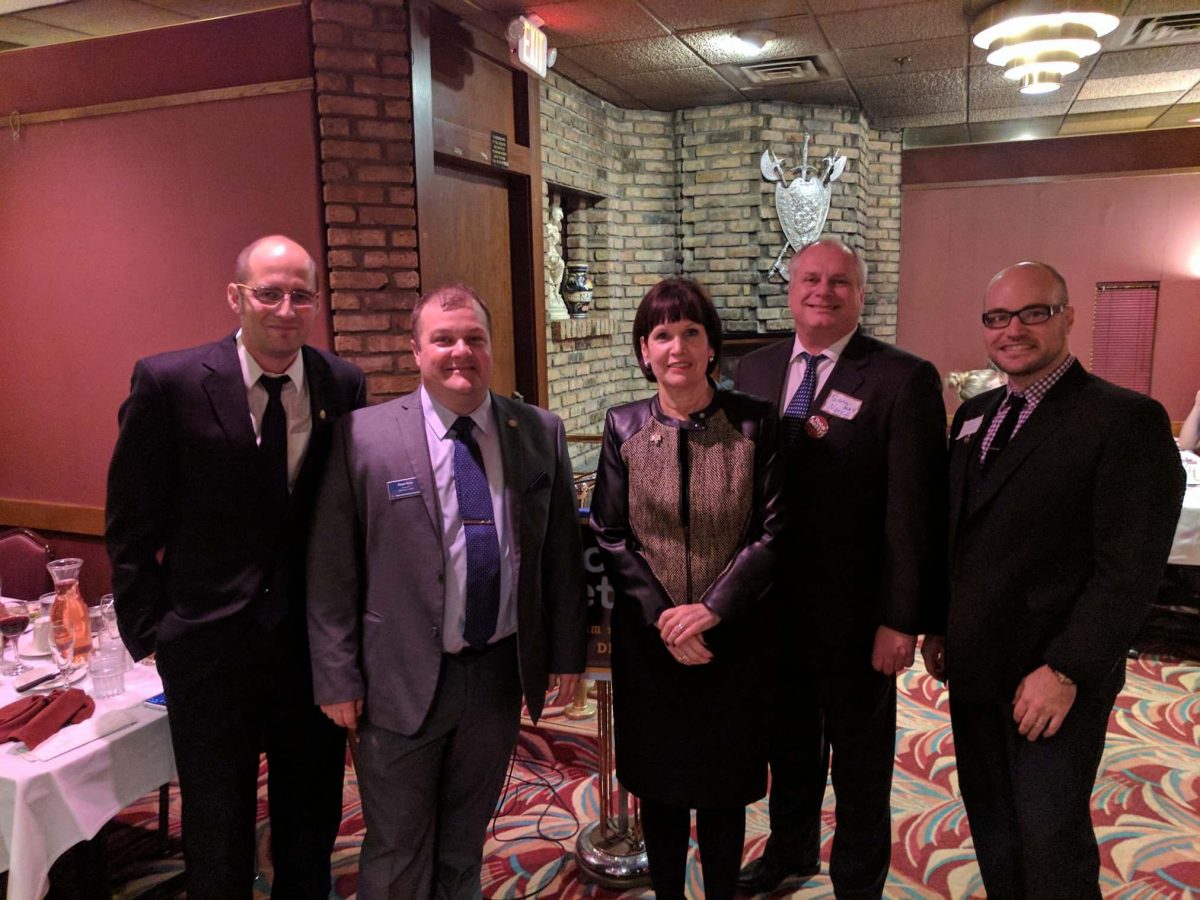 March 3, 2017 // NATCA in Washington: Local Legislative Efforts Continue
On Wednesday, Feb. 22, Chris Schletty, St. Paul ATCT (STP), Jesse Petersen, Flying Cloud Minneapolis ATCT (FCM), Sam Tomlin, Minneapolis St. Paul ATCT (MSP), and Thayer Davis (MSP) attended a dinner for Congresswoman Betty McCollum, D-Minn.
"It was a great event where we were able to get some face time with the congresswoman," explain Davis. "In fact, she recognized us as air traffic controllers and pointed us out during her speech."
Pictured below are Schletty, Davis, Rep. McCollum, Tomlin, and Petersen.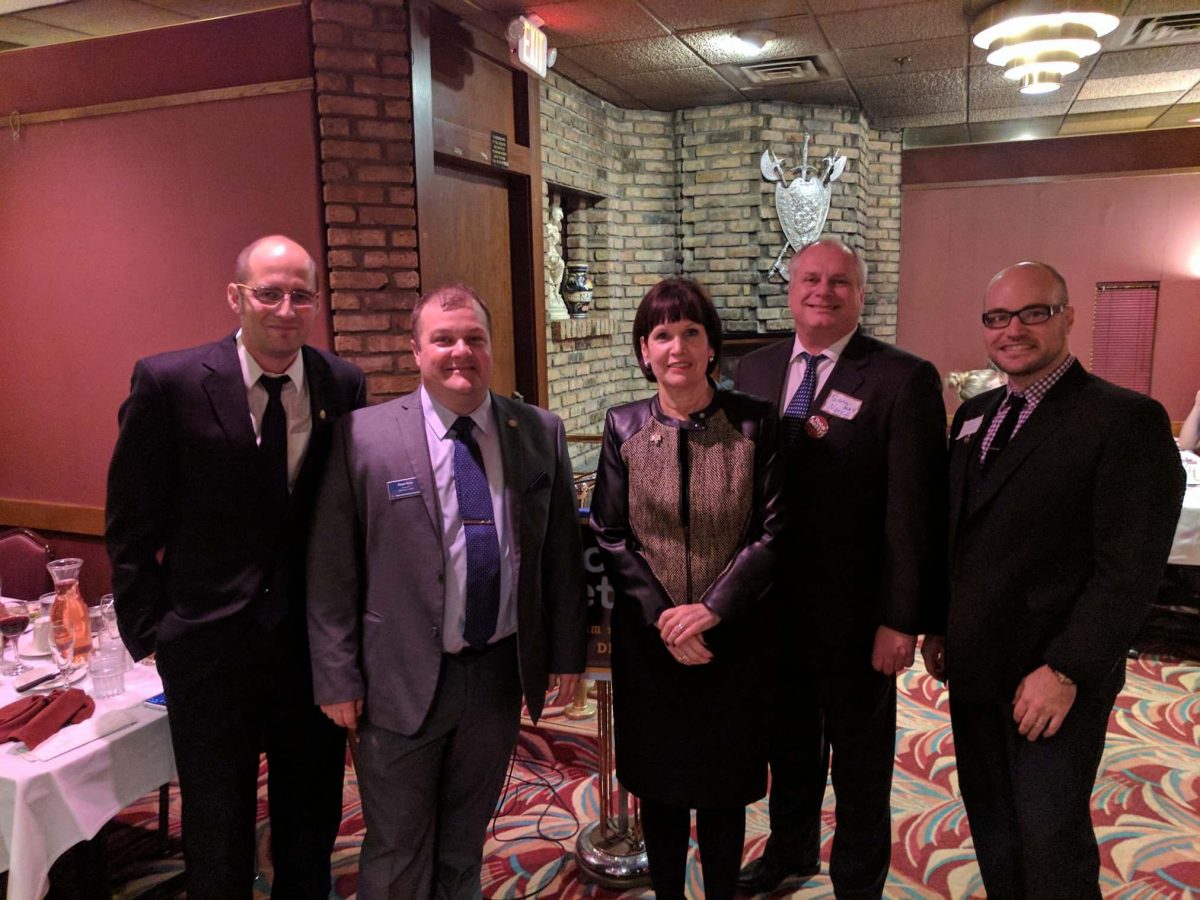 ---
Miami ATCT (MIA) FacRep Billy Kisseadoo gave a facility tour to Representative Brian Mast, R-Fla., at West Palm Beach ATCT (PBI) on Thursday, Feb. 23. Kisseadoo was joined by PBI controller Kerrie Sooklal and John LaRosa, and PBI Air Traffic Manager Bob Berlucchi. The group spoke with Representative Mast about FAA funding, staffing shortages, NextGen projects, and other new technologies. They also spoke about the effect on air traffic at PBI when President Donald Trump flies in and stays at his Mar-a-Lago resort. Kisseadoo says it was a very good first meeting with the Congressman.
Pictured below are Sooklal, Kisseadoo, Rep. Mast, Berlucchi, and LaRosa.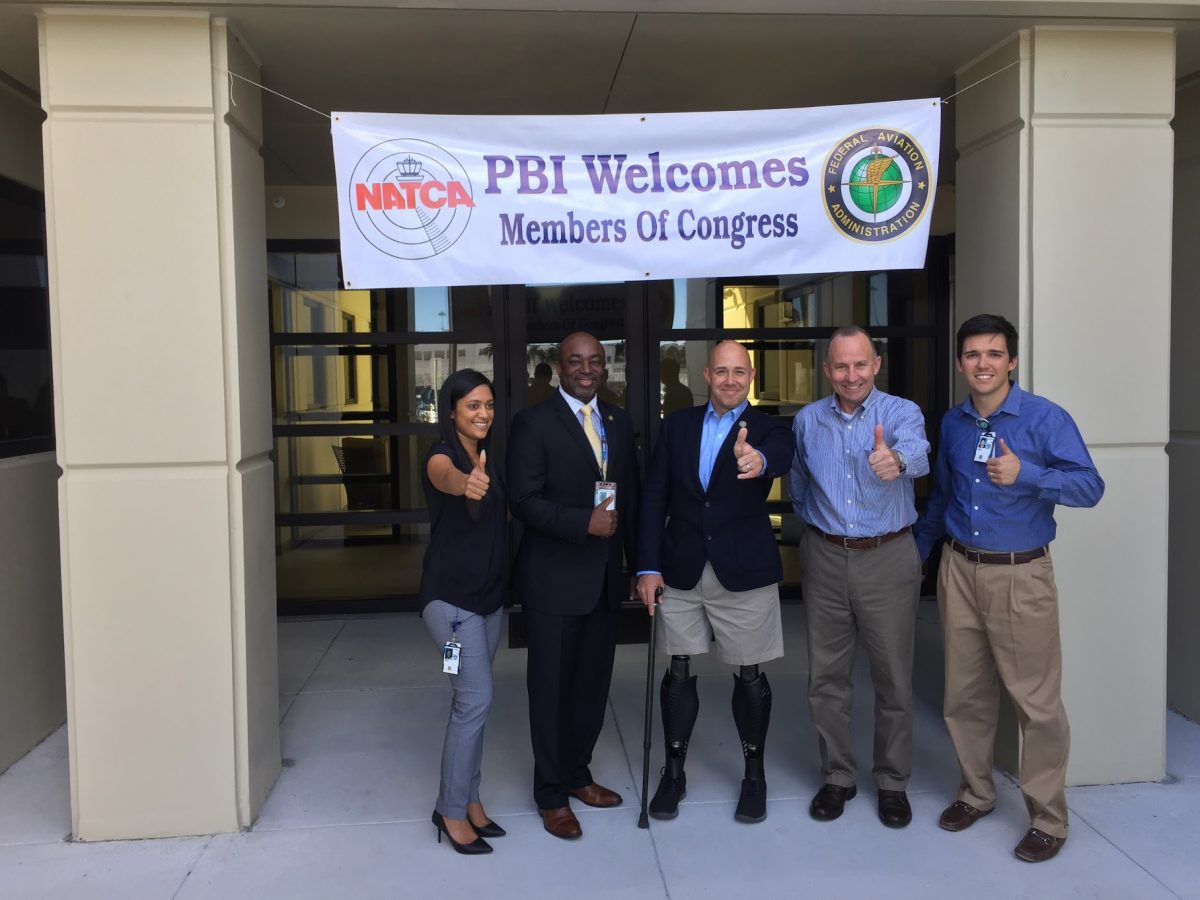 ---
Recently, Indianapolis Center controller Ashley Hall and Indiana State Legislative Rep Mike Orr met with Senator Joe Donnelly, D-Ind., at an event in Indianapolis. Sen. Donnelly has been a strong NATCA supporter since first entering Congress as a member of the House of Representatives in 2006, and as a Senator in 2012.
Staff members from the offices of Rep. Andre Carson, D-Ind., and Indianapolis Mayor Joe Hogsett were also in attendance. Sen. Donnelly mostly spoke of the need for decency in government and a desire to work with Republicans and Democrats to help create and keep jobs here in the United States. The duo was able to speak one-on-one with the Senator and Orr says that he was already familiar with NATCA's issues and that it was a great meeting.
Pictured below are Hall and Rep. Donnelly.