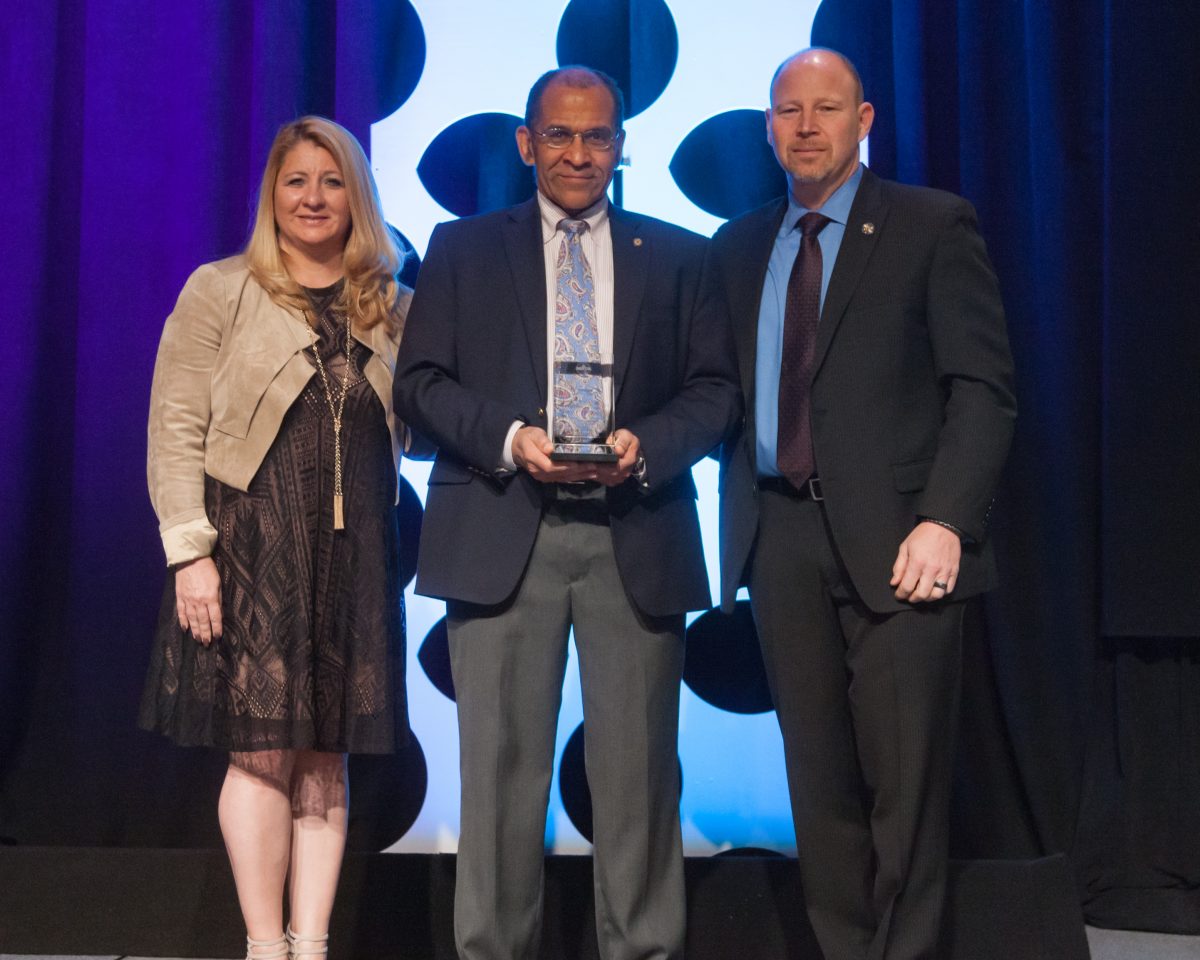 April 5, 2017 // NATCA Applauded Appointment of NTSB Vice Chairman; NATCA Honored NTSB Board Member Hart with Sentinel of Safety Award
WASHINGTON – The National Air Traffic Controllers Association (NATCA) applauded President Trump's appointment of Robert L. Sumwalt to be the Vice Chairman of the National Transportation Safety Board (NTSB). The appointment was made in conjunction with the President's nomination of Sumwalt for another 5-year term as an NTSB board member.
"We congratulate Vice Chairman Sumwalt and look forward to continuing our great collaborative working relationship with him and the NTSB," NATCA President Paul Rinaldi said. "Vice Chairman Sumwalt's leadership and expertise on aviation safety issues took shape during his excellent 32-year career as a pilot, where he logged more than 14,000 flight hours and also served in a variety of important safety positions with the Air Line Pilots Association. Since 2006, he has brought honor and distinction to his positions on the Board. NATCA, which represents nearly 20,000 aviation safety professionals, has been privileged to work with him to advance the level of safety in the National Airspace System."
NATCA also thanked NTSB Board Member Bella Dinh-Zarr for her service as Vice Chairman. Her term ended on March 29.
Additionally, NATCA saluted NTSB Board Member Christopher A. Hart, who led the Board as its Chairman through the safest period in U.S. aviation history. Hart completed his 2-year term as Chairman last month. On March 21, he spoke at NATCA's Communicating For Safety conference. NATCA presented him with the James L. Oberstar Sentinel of Safety Award, its highest honor for aviation leaders outside NATCA who have displayed outstanding achievement in the advancement of aviation safety.
"NATCA has really enjoyed and valued the positive working relationship we've had with Member Hart over the course of his career, both at the FAA and at the NTSB," NATCA Executive Vice President Trish Gilbert said. "He has worked tirelessly to not only ensure the safety of the National Airspace System but all modes of transportation. He is a strong advocate for collaboratively involving all stakeholders, including NATCA, in the important processes and work led by the NTSB."
NATCA is dedicated to the NTSB's safety mission. Its Air Safety Investigations (ASI) Committee's primary task is providing an objective, controller-based perspective to NTSB investigations of aircraft accidents or incidents that involve air traffic control services. The NATCA ASI Committee works as part of the team of investigators to help prevent future occurrences.
# # #
Certified in 1987, the National Air Traffic Controllers Association represents nearly 20,000 highly skilled air traffic controllers, engineers, and other aviation safety-related professionals.
To subscribe to receive NATCA press releases, statements, and media advisories, please click here.
More information: Doug Church, Director of Communications
301-346-8245, dchurch@natcadc.org
Pictured below, from left to right: NATCA Executive Vice President Trish Gilbert, NTSB Board Member Christopher A. Hart, and NATCA President Paul Rinaldi. Photo taken March 21, 2017 at NATCA's Communicating For Safety Conference, Bally's Las Vegas.