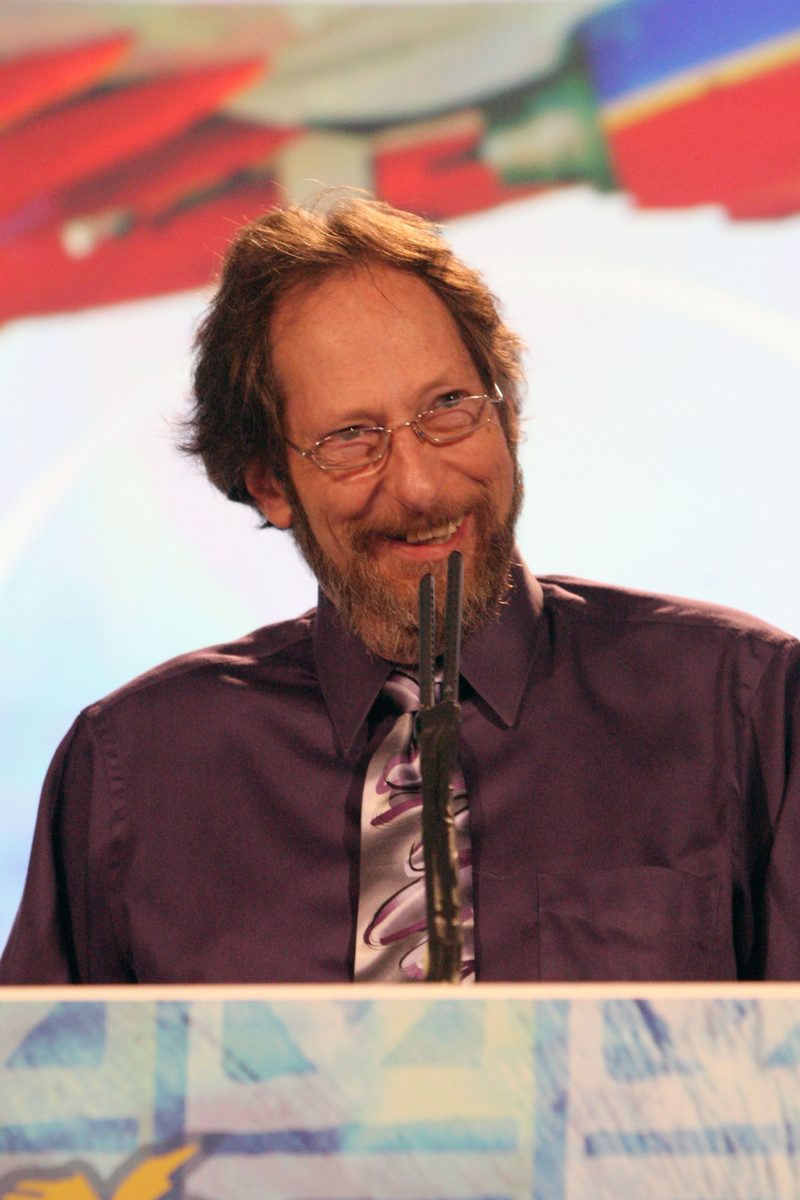 Barry Krasner Leads NATCA Into the 1990s
As the NATCA calendar flipped to 1990, Barry Krasner was an eight-year veteran air traffic controller in the LaGuardia Area at New York TRACON (N90) and a deeply passionate and dedicated Union activist. He was serving on the Union's second National Executive Board (the first post-certification National Executive Board) as its Eastern Regional Representative. The precocious Union was officially just over two years old and it rented out a small suite of office space at 444 North Capitol Street in Washington, D.C.
By the time the decade ended and the calendar flipped to 2000, Krasner had served as the Union's first two-term president and was named its first President Emeritus. NATCA had purchased its own office building in Washington, D.C., which it appropriately named after Krasner. The Union had fought and won countless battles in all arenas, had achieved momentous milestones such as pay reclassification, and stormed into the new millennium armed with a landmark contract called the Green Book. It possessed an enormous wealth of confidence and momentum, began to grow its ranks by organizing many other FAA aviation safety professionals, and saw a rising level of solidarity.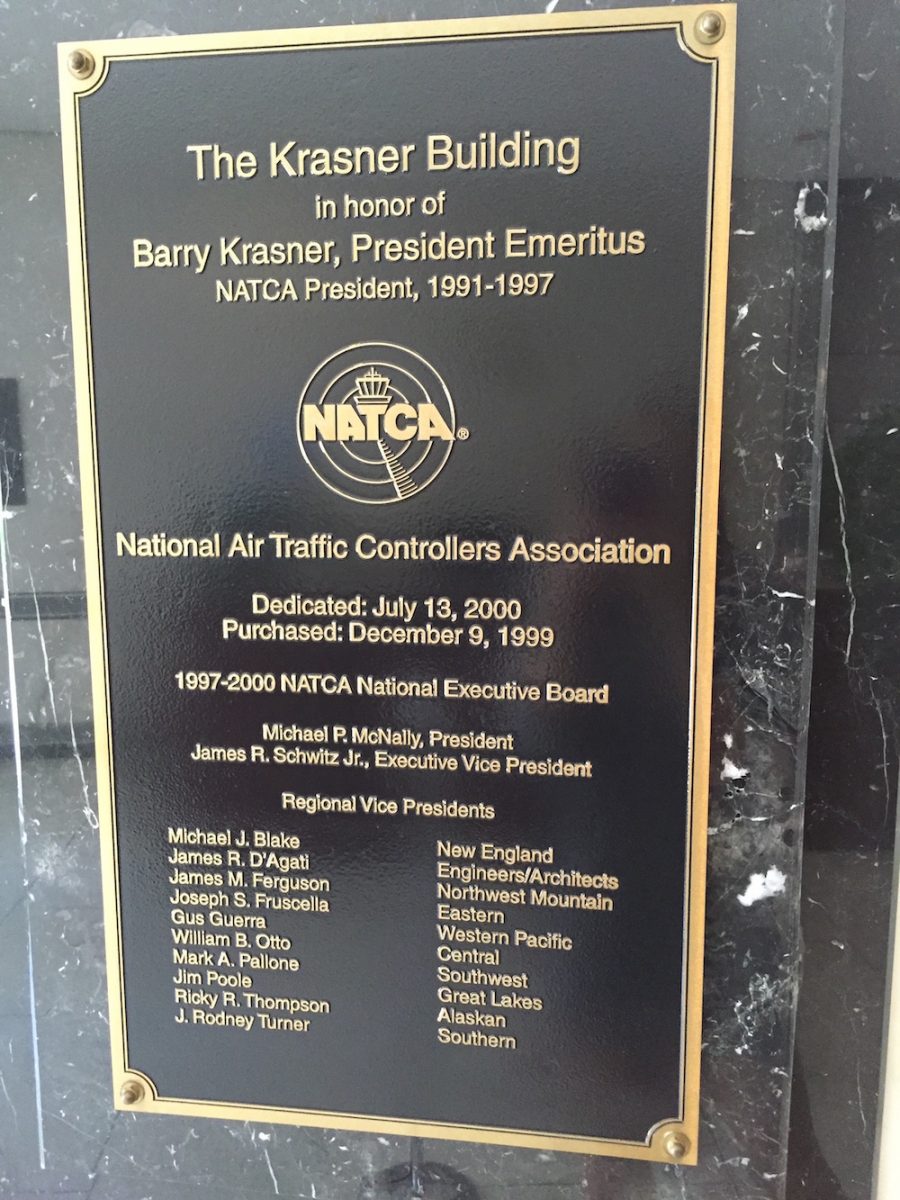 In the decade of the 90s, NATCA came of age. And its driving force was a man with razor-sharp negotiating skills and an offbeat sense of humor who placed a stuffed armadillo atop a curio cabinet in his office to stare down visitors.
"Barry's the first guy who really moved the ball and really put us on the map," said former Southern Regional Vice President Victor Santore.
Krasner left a lasting legacy on the Union. His Union career was shaped primarily during the 90s. He then remained an integral part of NATCA's heart and soul — and labor relations and contract negotiating efforts — through his Aug. 3, 2008 retirement from the Federal Aviation Administration. After that, he stayed with NATCA as a National Office staff member and as Executive Director before retiring in 2014.
He had a profound impact on NATCA, the air traffic control profession, and the National Airspace System over his 32-year career. His actions and forethought helped shape the Union, but he always has deflected praise, preferring instead to share the accolades with everyone who worked to achieve results.
"I'm proud to have played a small part in our success," Krasner said in a 2014 video message he recorded as part of "The NATCA Difference" organizing campaign. "I say I played a small part, because it takes an organization made up of many passionate, dedicated professionals, to be so successful. It takes not just the voice of one, but the voice of many."
When he decided not to seek a third term as president in 1997, Krasner disappointed many in the Union. One lamented that he had been the best leader they would ever elect. Krasner demurred.
"If that's the case, we might as well (close) our doors right now," he said. "Everybody after me should be better than me. Otherwise, we've learned nothing."
Krasner became involved in NATCA's original organizing drive in the mid-1980s. He formed a personal bond at N90 with Steve Bell, who served as NATCA's first president from 1988-1991. Krasner was part of a strong core of New York area controllers who rallied behind the NATCA movement. They were galvanized by a 1985 midair collision between a Falcon 50 Executive Jet and a single-engine Piper Cherokee over northern New Jersey that demonstrated to controllers how much they needed an organization to speak out on their behalf, even though that accident was not judged to be the fault of controllers.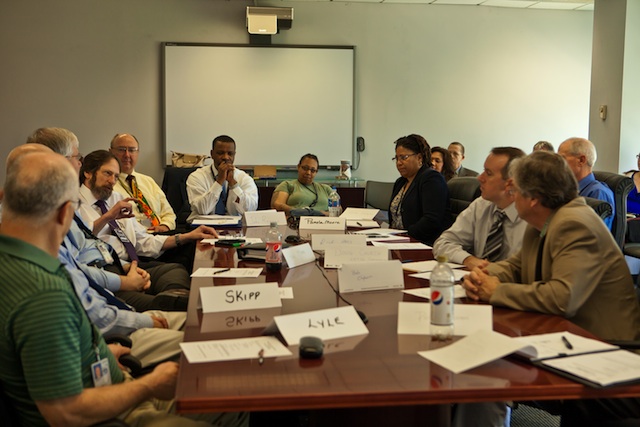 "I had been in the Agency for about four years and wanted to be involved in shaping our future," Krasner said. "Representing my area, I was a member of the FAB (Facility Advisory Board) and I was the Chairman of the HRC (Human Resources Committee). These were the two workforce involvement groups instituted by management after the (1981 Professional Air Traffic Controllers Organization) strike, and the positions were elected from within the areas of operation. It didn't take very long to realize what a waste of time they really were.
"I then attended a meeting in the local area where John Thornton wanted to talk to the masses about organizing a new Union called NATCA. I was bit by the bug and have been involved ever since."
Krasner served as both vice president and president of New York TRACON before being elected as the Eastern Regional Representative in 1988. Krasner was a member of the negotiating team for NATCA's first contract, signed in 1989, and was chief negotiator for the air traffic negotiations on the 1993, 1998, and 2005 contract teams. He has also served as chief negotiator for all other NATCA-represented bargaining units.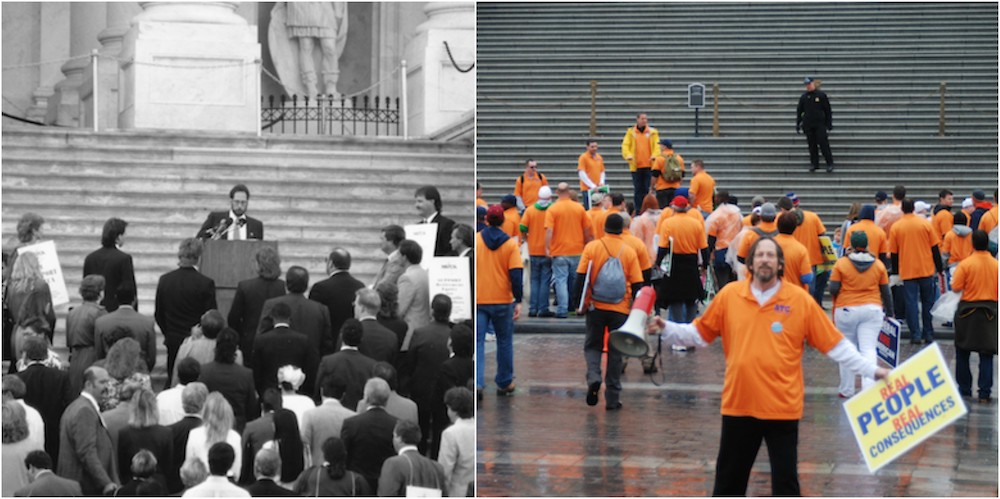 However, for all of his legendary Union accomplishments in helping to build, lead, and grow NATCA, "I have to believe the thing he's most proud of is when he was an air traffic controller vectoring airplanes in the LaGuardia Area," said Eastern Regional Vice President Dean Iacopelli. He was the N90 FacRep when Krasner retired from active FAA duty. On that occasion, the N90 membership gave Krasner a plaque honoring his time spent as an air traffic controller. Additionally, in the spirit of true brotherhood with the tight-knit N90 local, the Barry Krasner Award was created. It's presented at each NATCA biennial convention to a member of the Union or the National Office staff.
Appropriately, it was at a convention — the 1990 gathering in Las Vegas — where Krasner made a profound first and lasting impression on the national Union body. Bell handed Krasner the gavel and asked him to run the convention. He immediately displayed natural and powerful skills as a communicator.
Even at the head of the convention dais, however, Krasner demonstrated his gift for involving all of the different voices of the Union. His philosophy of inclusion, and cohesion, was honed at that Las Vegas podium and the many subsequent platforms that ensued.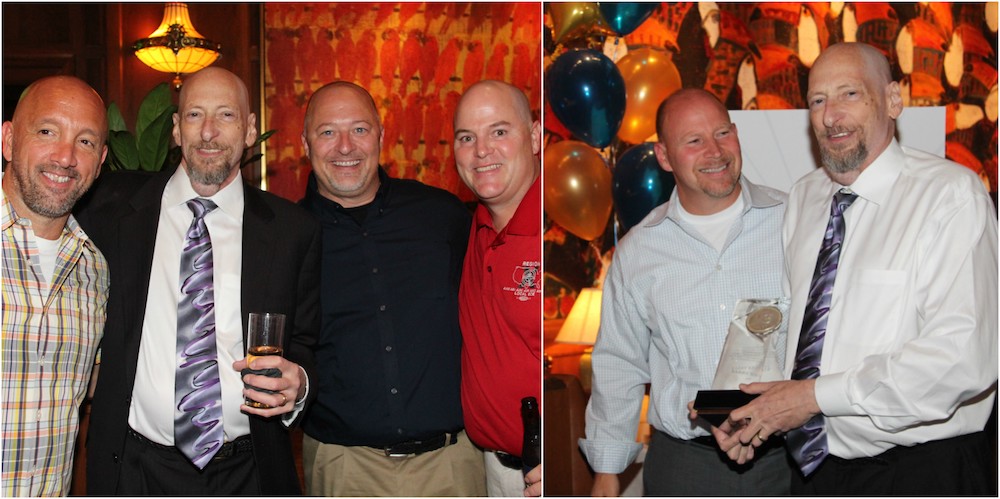 Left photo: NATCA Eastern Regional Vice President (RVP) Dean Iacopelli, Krasner, Great Lakes RVP Bryan Zilonis, and New England RVP Mike Robicheau pictured at Krasner's retirement party.
Right photo: NATCA President Paul Rinaldi honors Krasner during Krasner's retirement party.
"Being a part of a successful union means success for you professionally and personally," Krasner said. "NATCA would not be as accomplished as it is today without the individual talents, skills, and voices that comprise it.
"Going back to our organizing days, we could not even have found our way to the table without the hundreds of dedicated volunteers who were willing to stand together in pursuit of a better life and more rewarding career. And this holds true for each and every group of professionals that chose to join the ranks of NATCA over the years."
Membership in NATCA provides enormous opportunities, both personally and professionally, Krasner believes to this day.
"But with that opportunity comes great responsibility," he said. "Both individually and organizationally, we have the obligation to leave the system and our professions in a better place than we found them. And the way to do that is to marshal our forces and to channel our energies into one cohesive voice."
Barry Krasner, by any measure, helped leave NATCA in a better place than when he found it.