The NATCA Charitable Foundation
In August 1994, Darrell Meachum, a Fort Worth Center controller, hoped to pool the efforts of many NATCA locals that ran charity fundraisers and bring recognition to the air traffic control profession. His wife Cathy, a dental hygienist with a background running auctions for the American Cancer Society, shared his passion.
Their solution? Form an organization that highlighted the incredible charitable work air traffic controllers were already doing and give them an avenue to expand. They called it the NATCA Charitable Foundation (NCF). Originally incorporated in Texas, the organization expanded to Florida in 2001, and to Georgia the next year. The long-term goal was to make it a nationwide entity, but in measured steps to prevent a good idea from "crumbling under its own weight due to poor implementation," said Darrell, who also served as NATCA's Southwest Regional Vice President from 2003-09.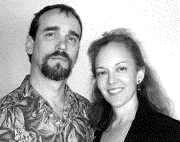 Darrell and Cathy Meachum.
That type of far-flung expansion is something some never imagined possible when he envisioned the foundation, but just six years after its creation, the foundation raised more than $17,000 at the 2000 Biennial Convention in Anchorage. As NCF President, Cathy Meachum would go on to mentor Elena Nash, who served as NCF President from 2011-2017, only recently passing the baton this year to new NCF President Corrie Conrad.
NCF quickly became a success and NATCA officially recognized Cathy's ongoing efforts with an honorary lifetime membership. It was the first time NATCA bestowed the tribute on someone wholly outside the air traffic control profession. Cathy, who'd been an associate member for 7 years, was in shock, saying it is an honor beyond expression.
"They're amazed at how far we've come and how much we've accomplished," Cathy Meachum said. "They didn't think it was feasible to get a bunch of people to do all this work by volunteers only."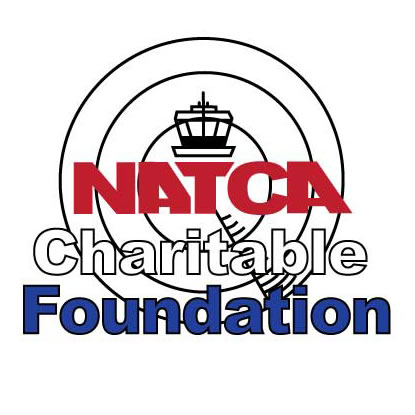 The absence of paid staff members enables NCF to donate nearly 96 percent of the money it raises. In the 1990s, a core group of about 20 volunteers ran the organization, including satellite offices in Houston, Texas, Jacksonville, Fla., and Peachtree City, Ga. In 2001, the foundation gave $43,000 to more than two-dozen charities and families across the country. NCF income has grown steadily since then — with a total of $153,575 in charitable donations by the end of 2001 to $200,000 of charitable donations in 2016 — focusing on areas that aren't being met by other charities.
For the Meachums, giving back to their communities was always the driving force behind everything they did.
Shortly before Christmas 2000, Darrell Meachum and a colleague hefted a dilapidated table up a flight of stairs to a two-bedroom apartment in a low-income suburb northeast of Fort Worth, Texas. Cathy and their volunteer helper had driven 40 miles to retrieve the item from the donor's outdoor porch. Its weather-beaten condition made them shake their heads in dismay. Grime covered the white Formica top and splotches of rust were corroding the metal trim and legs.
It belonged in a dump.
But the trio did their best to wipe off the dirt before setting out to deliver it to a single mother and her three young boys. They were one of several families "adopted" that holiday season by the NATCA Charitable Foundation, a tradition that continues today at many facilities across the country.
While maneuvering the table into the apartment, they noticed that the only furniture outside the bedrooms consisted of a shabby couch and a small television sitting atop a nightstand. They made three more trips to lug in a donated microwave, pots and pans, a laundry basket full of toiletries, and two armloads of holiday gifts — under the ecstatic gazes of the youngsters and their mother.
As soon as the table and four vinyl-padded chairs were positioned in front of a window near the kitchen, the boys jumped onto their newfound seats. Beaming, they set their hands on the table as if holding forks and knives.
"Look, ma, a table," they exclaimed.
"Can we have a meal at our table?"
The mother was speechless.
Such scenes are one of the most rewarding aspects of the NATCA Charitable Foundation. Cathy Meachum said recipients "inevitably are crying because they're so happy and we're just beside ourselves."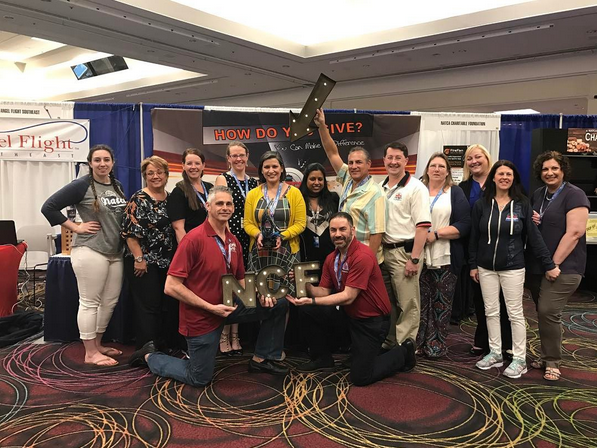 NCF volunteers at Communicating For Safety 2017 with NCF Cathy Meachum Volunteer of the Year award winner Dina Earl. The award was named in honor of Cathy in recognition of her lifelong support of NCF.
NCF has always put in a lot of effort in choosing which charities to support, hoping to make the biggest impact. A Dallas-area shelter for abused women, which regularly needs undergarments, towels, and art supplies for children, who often use creative outlets to deal with their emotional trauma was an early beneficiary of those efforts. NCF also favors helping children who are disadvantaged, disabled, and terminally ill, along with national charities such as the American Heart Association, Cystic Fibrosis Association, and Habitat for Humanity.
Visiting terminally ill children and disadvantaged people surviving on the edge of poverty can be uncomfortable, Darrell Meachum said. But, he adds, "You know that you've done something for the good of the community and that you've given something back in the name of your profession and your union."
Cathy Meachum noted that persuading detail-oriented controllers to donate is sometimes a challenge.
"They want to know the full picture before they commit to anything," she said. "But once they see it, they jump in full body. They are overwhelmingly generous."
From its humble beginning, the Meachum's legacy continues to be felt and honored today, with NCF naming it's annual Volunteer of the Year Award after Cathy, awarded at Communicating For Safety every year.
NCF is a non profit 501(c)(3) Corporation with supporters and programs across the country. Today, it continues to be a 100 percent volunteer organization with volunteers of all ages and professions. They are proud that their operating expense ratio has remained below five percent since being established in 1998.