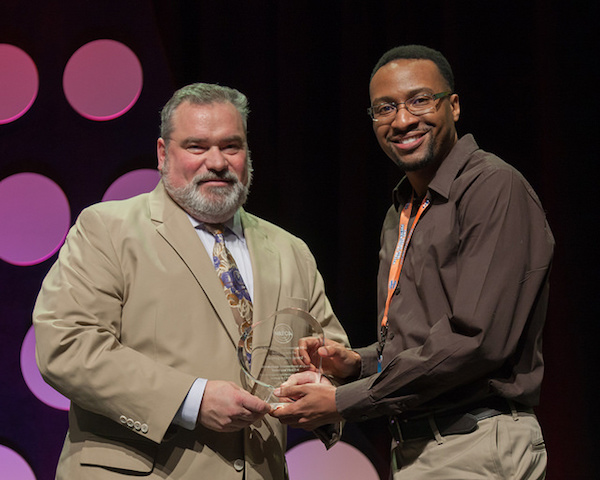 April 21, 2017 // CFS Award Recap: Helping Hearts Award Winner, St. Louis Lambert ATCT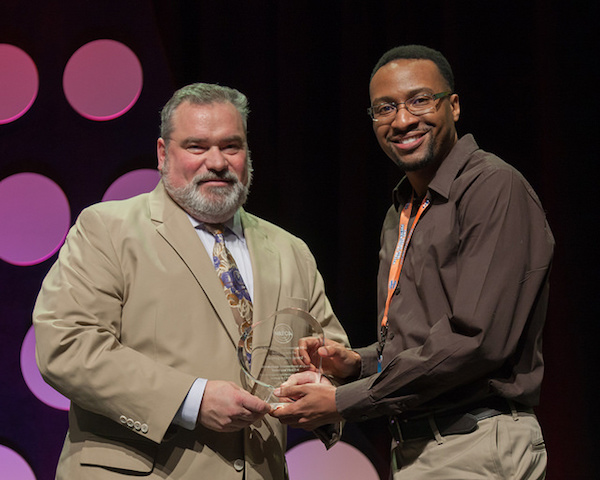 Occupational Safety and Health (OSHA) Committee Chair Mike Odryna presented this year's Helping Hearts Award for the second time to St. Louis Lambert ATCT for having the highest percentage of employees trained in CPR (Cardiopulmonary Resuscitation) and AEDs (Automated External Defibrillators). The award has been presented at Communicating For Safety for the last 4 years.
For St. Louis Lambert members it was important to accomplish this training. They only had to attended a couple of classes over the course of a few days. In addition to local members attending, other employees in the building, including Technical Operations, saw the value in being trained on these devices and joined them.
As part of the Public Access Defibrillation (PAD) program, the OSHA Committee has worked with the FAA to train as many members as possible and equip as many facilities as possible with AEDs over the past nine years. To date, more than 12,000 people have been trained, and 1,400 defibrillators have been deployed throughout the FAA. In addition, NATCA has worked to deploy approximately 200 portable AEDs to technicians out in the field who are most vulnerable for electric shock. Since 2009, they have been used 11 times and saved six lives.
Currently, defibrillators are deployed to facilities that have 50 or more employees. Odryna hopes the next phase of deployment will see these life-saving devices deployed to all facilities with 10 or more people.