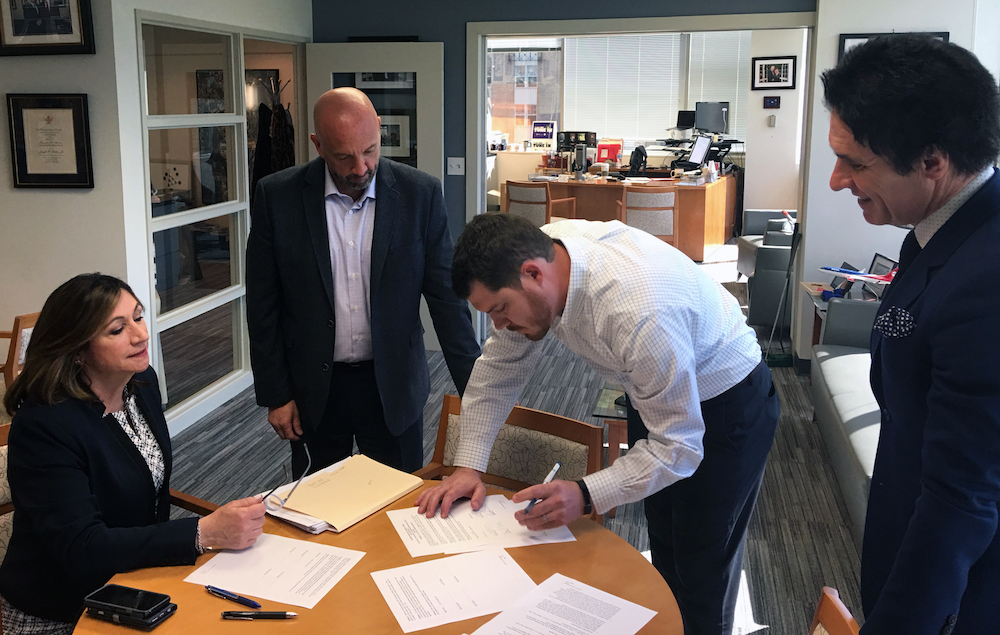 April 21, 2017 // NATCA & FAA Agree to Extend Purple and Light Blue Books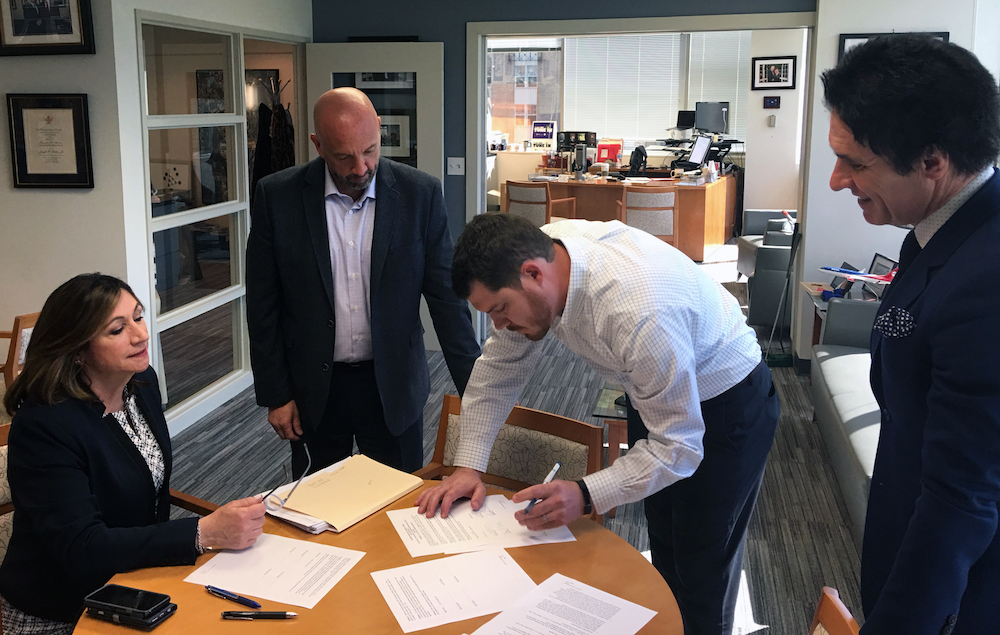 NATCA and the Federal Aviation Administration (FAA) took another significant step in their collaborative relationship this week. The parties agreed to extend both the Multi-Unit Collective Bargaining Agreement (CBA) and the Consolidated CBA.
The agreements, which extend the duration of both CBAs to July 1, 2021, cover more than 5,000 bargaining unit employees (BUE) — one quarter of NATCA's total represented BUEs.
In a joint statement, NATCA President Paul Rinaldi and FAA Administrator Michael Huerta said, "We believe the extensions provide stability for the workforce and ensure continued collaboration to modernize the National Airspace System and provide the American traveling public the safest air transportation system in the world."
The Multi-Unit CBA, dated April 7, 2011, is known as the Light Blue Book. It covers the Drug Abatement (DAI), ABA-Budget (ABA), Finance and Management (AFN), Automation Specialist (AOS), Aircraft Certification (AIR and AIR-110), General Counsel (AGC), Logistics (ARO), and Airports (ARP) bargaining units.
The Consolidated CBA, dated June 2, 2013, is known as the Purple Book. It covers the Engineers and Architects (E&A), Staff Specialists (SSS), Aviation System Specialists (ATSS), and Flight Procedures bargaining units.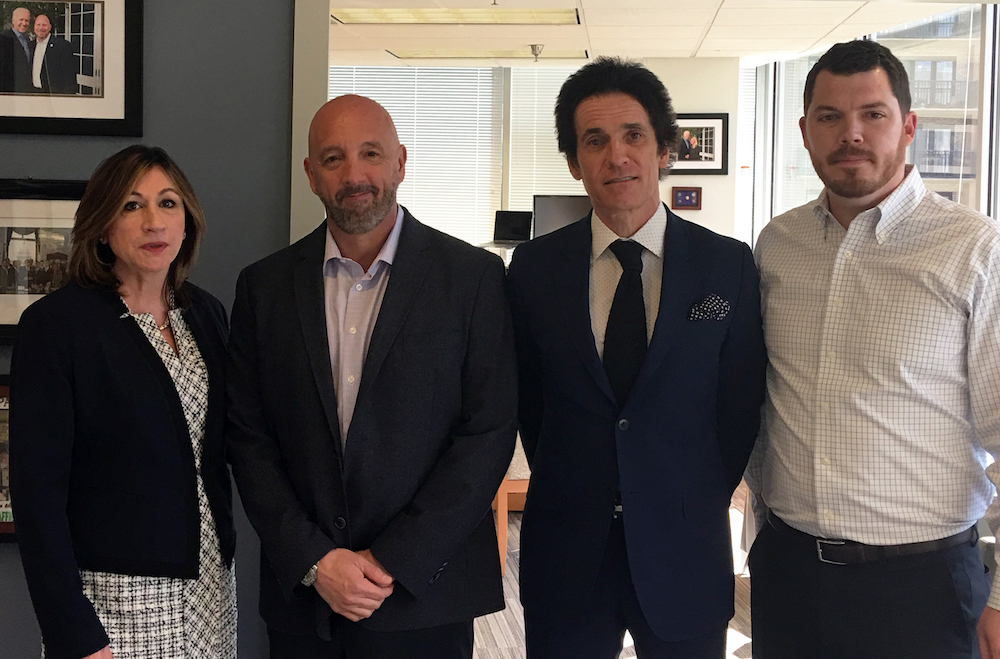 From left to right: Laura Glading, Director of Labor and Employee Relations, FAA; Dean Iacopelli, Chief Negotiator, Eastern Regional Vice President, NATCA; Michael Doss, Headquarters Operations Manager of the Office of Labor and Employee Relations, FAA; and Ryan Smith, Director of Labor Relations, NATCA.
"The extension of these agreements preserves the existing work rules and future pay adjustments for the duration of the extension," said NATCA Eastern Regional Vice President Dean Iacopelli, chief negotiator for NATCA on both agreements. "It is also a strong indication of the desire for both parties to remain focused on building a collaborative environment, and improving the safety of the National Airspace System by continuing to work together."
Iacopelli and NATCA Director of Labor Relations Ryan Smith signed the extension agreements for NATCA. FAA Director of Labor and Employee Relations (LER) Laura Glading and Michael Doss, Office of LER Headquarters Operations Manager Michael Doss signed for the Agency.
Rinaldi and NATCA Executive Vice President Trish Gilbert said, "This extension shows that we are on the right path, continuing to improve upon our collaborative relationship that provides a solid foundation for modernizing the National Airspace System."