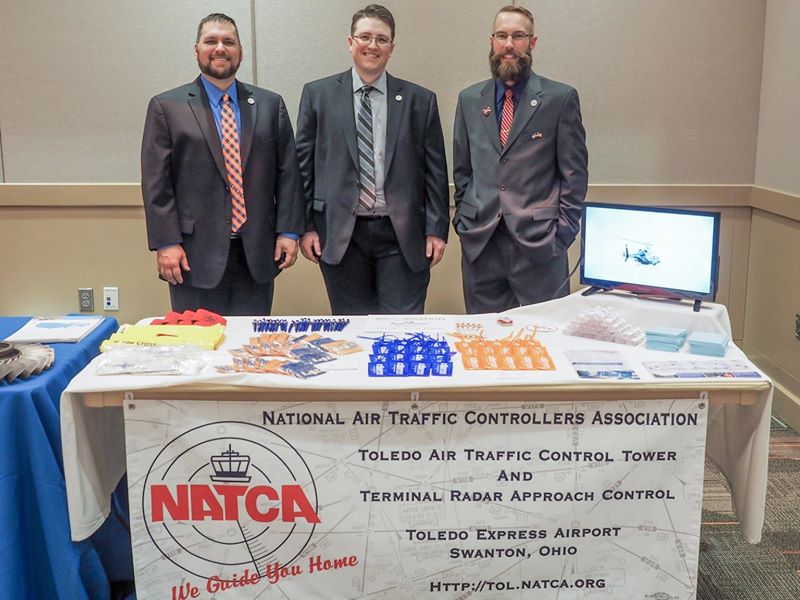 April 21, 2017 // Photo Album: Kansas City, Missouri, and Bowling Green, Ohio: See All of the Places NATCA is Making a Difference across the Country this Week
On April 15, NATCA members Micah Maziar, Jeff Hormann, and Travis Weisenberger (a BGSU alumnus) represented NATCA and the air traffic control profession at the Bowling Green State University Aviation Banquet and Career Fair.
From the website: "The Aviation Banquet, hosted each year for the past four years, is a fundraiser for the BGSU Falcon Flight Team and Aviation Studies Advancement Program. The banquet is also an excellent opportunity for Aviation majors/minors to apply for scholarships and network with career professionals."
BGSU Aviation is the busiest flight school in Toledo Approach airspace. They are expecting nearly 100 freshman flight students for the fall semester.
"It's a great privilege to represent NATCA at this event every year," said Maziar. "It is a highlight for me. I really enjoy talking with the students and faculty."
More info on the banquet can be found here.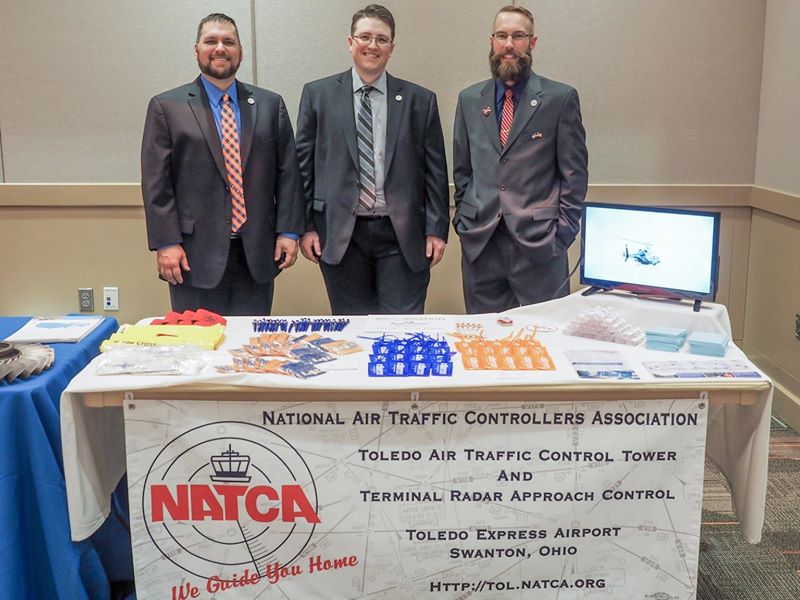 ---
A Central Region meeting was held in Kansas City, Mo., this week. Central Region Vice President Kevin Peterson briefed the membership, which got an update on all things NATCA and were given the opportunity to speak with local leadership.