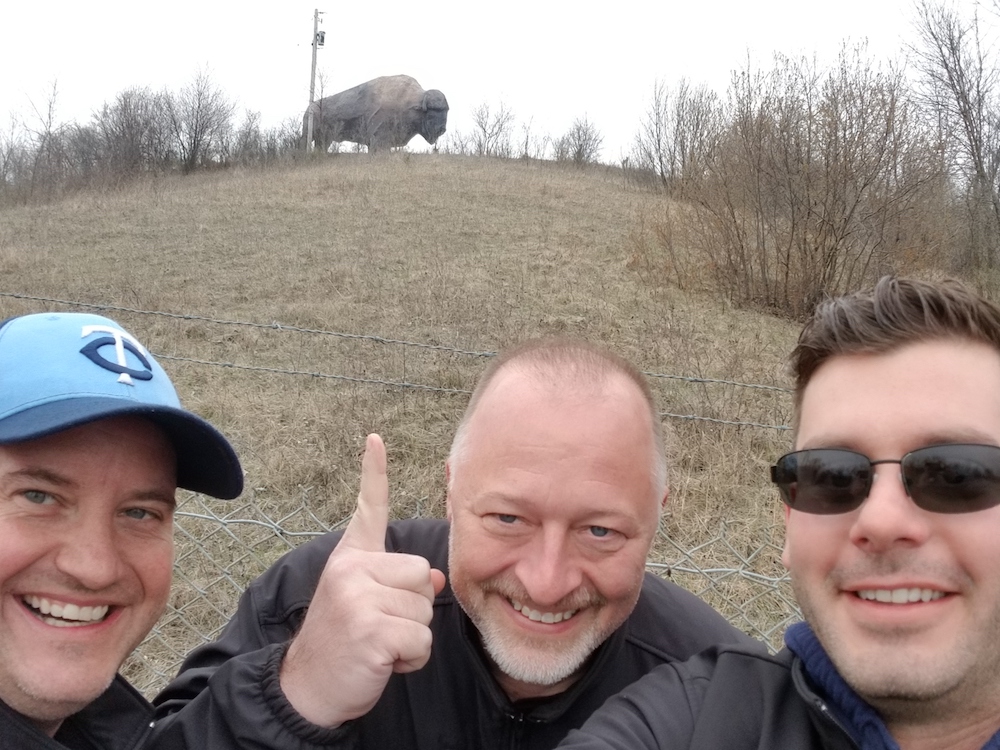 April 28, 2017 // Photo Album: North Dakota, California: Places NATCA is Making a Difference Across the Country This Week
North Dakota held two solidarity events over the weekend of April 22-23. The first night was held in Grand Forks (GFK) with nine NATCA members attending. Jonathan Blumhorst hosted his first solidarity event as the NATCA North Dakota Legislative Coordinator, and it was a great success. The event was held at Rhombus Guys Brewing Company. Great Lakes Regional Vice President Bryan Zilonis was there to discuss issues going on in the Great Lakes Region and to answer any questions.
Legislative Coordinators Brian VanDeBerg and Mitch Becker gave a legislative update, which included education on the difference between appropriations and authorization. They also discussed the possibility of a government shutdown and what it could mean for controllers. The controllers in attendance asked a lot of great questions and were very interested in the ongoing legislative struggles of our Union.
The next day, Zilonis, VanDeBerg, Becker, and Blumhorst traveled to Bismarck ATCT (BIS) for a solidarity event. There, of course, was one pit stop on the long road trip to see a local landmark, famous as being the world's largest buffalo.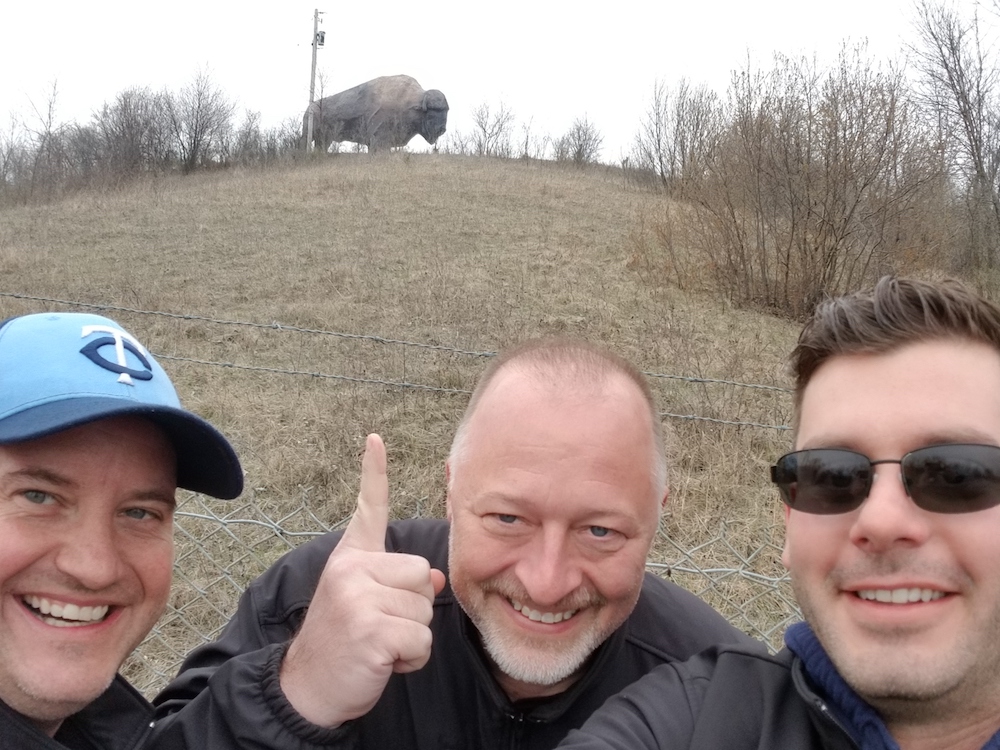 The event in BIS was another success for North Dakota and for NATCA. 100 percent of the facility attended the event. Three members came early to the event and then went to work so the rest of the controllers could attend.
The event organizer in BIS, Dave Tripp, did an amazing job with venue and organizing BIS controllers to attend. BIS FacRep Kent Anderson was very proud and happy to have all the controllers in attendance. The event was held at Blarney Stone Pub in an understated private room where all the controllers (visiting and hosting) could sit at one table and enjoy each other's company like family.
Zilonis was there to answer any questions regarding the Great Lakes Region and national efforts. Becker and VanDeBerg were also there for the legislative update. This update was much like GFK but also included some of the history of what NATCA has done legislatively.
The event in BIS had exceptional success because of the controllers who live and work there. When asked about the event, VanDeBerg said, "I've never seen 100 percent of a facility attend an event. The energy and drive they have, along with their friendships and relationships they share, is infectious. They make me excited about working with NATCA and excited to visit new facilities.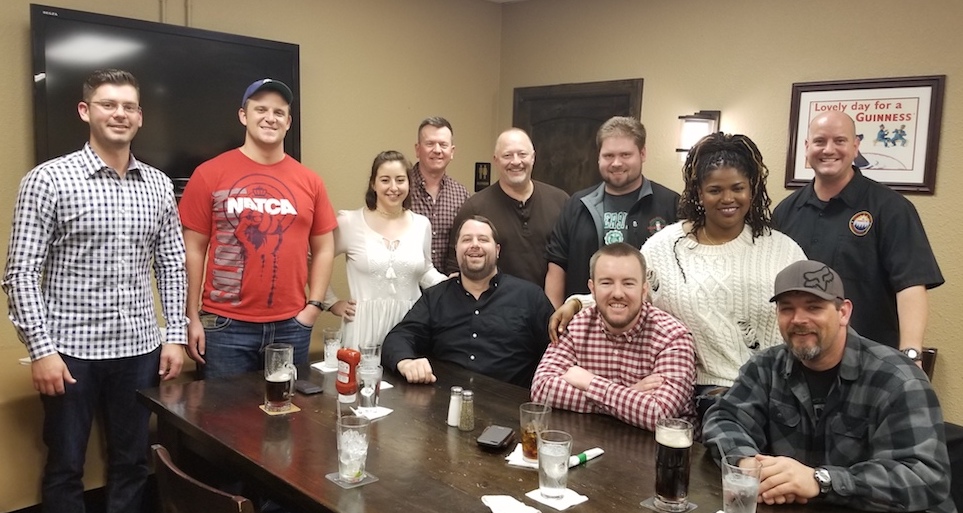 ---
Southern California TRACON controllers Alex Cisneros and Joel Ortiz presented a check on behalf of the NATCA Charitable Foundation (NCF) to Shelter to Soldier for $5,000. Shelter to Soldier brings post-9/11 combat veterans together with trained rescue dogs to help both recover and move forward.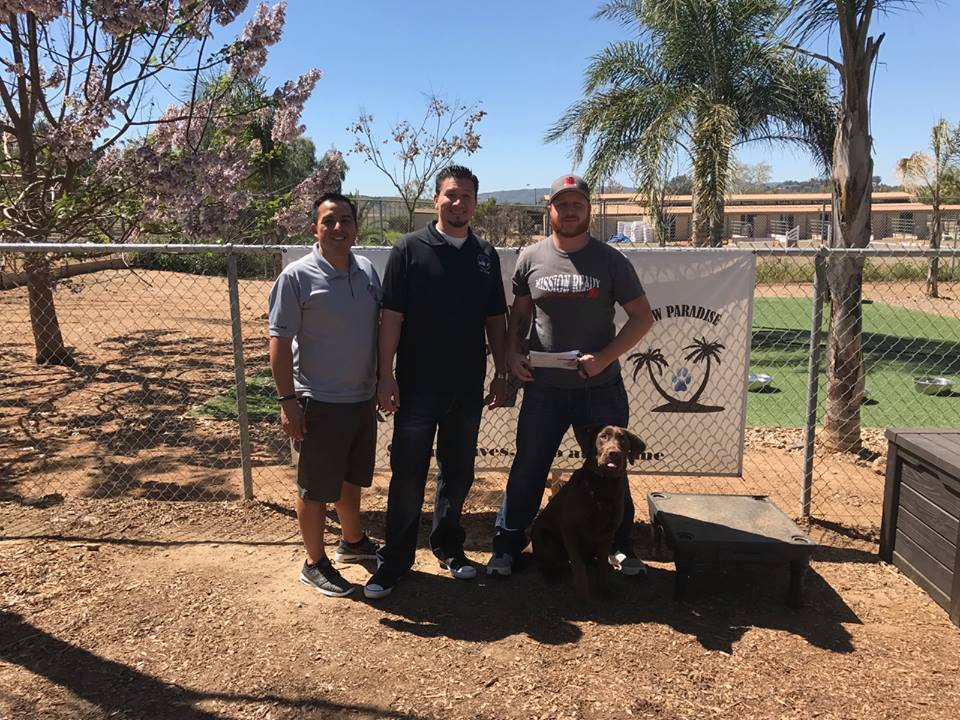 ---
Southern California TRACON controllers, Sean Davis, Joel Ortiz, Jim Thompson, Rob Reddeg, and Alex Cisneros presented a check on behalf of NCF to Veteran's Village of San Diego (VVSD) for $5,000. Each year VVSD provides services to more than 2,000 military veterans, men and women, who have served and sacrificed for our country.
---
Southern California TRACON controllers, Sean Davis, Joel Ortiz, Alex Cisneros, and Tim Reynolds presented a check on behalf of NCF to Homefront San Diego for $5,000. Homefront San Diego helps Military families in need.