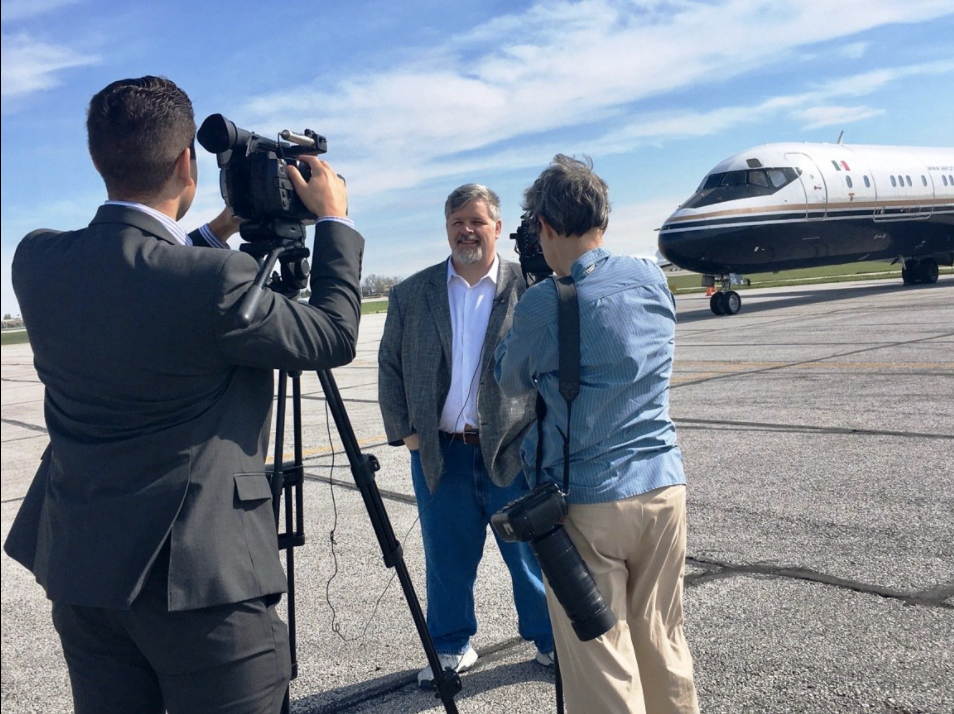 April 28, 2017 // Fort Wayne Air Traffic Controller Eric Vanstrom Honored for Helping Pilot to Safe Landing
Veteran Fort Wayne air traffic controller Eric Vanstrom performed a dramatic flight assist last year that helped ensure a safe outcome to a dangerous situation that the pilot and co-pilot of a small plane found themselves in. Because of this save, the National Air Traffic Controllers Association (NATCA) honored Vanstrom with its highest honor, the Archie League Medal of Safety Award, at NATCA's awards banquet in Las Vegas on March 22. Named for the first air traffic controller, the Archie League Medal of Safety Award honors air traffic controllers who have performed life-saving work. This is the 13th year of the awards program. Below are press clippings from a media event held in Fort Wayne on April 25:
WOWO RADIO – FORT WAYNE, Ind.
Fort Wayne air traffic controller receives national award
WANE-TV FORT WAYNE
FW air traffic controller honored with top award for helping pilot make safe landing
THE JOURNAL-GAZETTE (FORT WAYNE)
Fort Wayne air traffic controller gets national award
FORT WAYNE'S NBC (FORT WAYNE)
Salute to Service Spotlight – Fort Wayne Air traffic Controller Eric Vanstrom