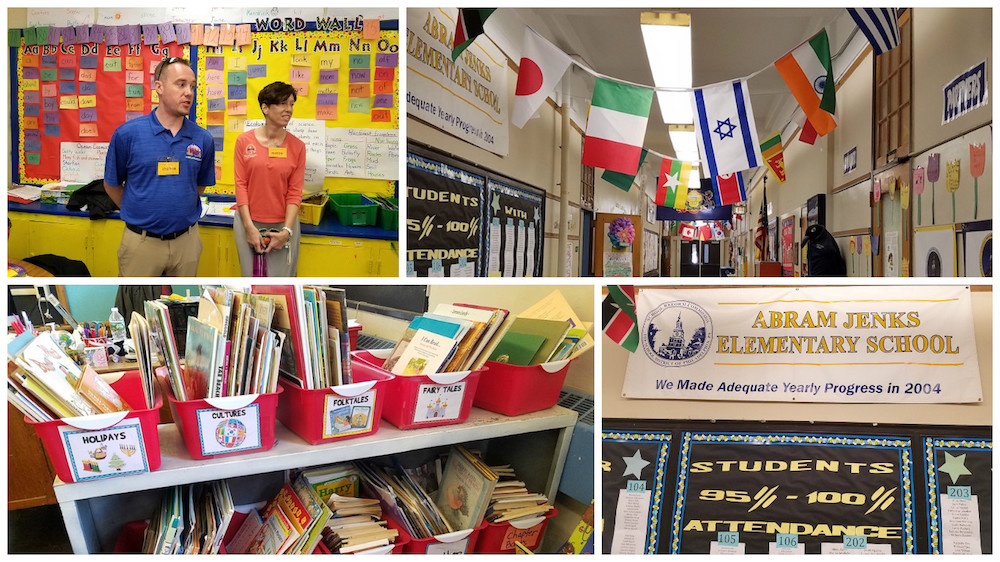 May 12, 2017 // NATCA Charitable Foundation: Convention charity selection is underway
NATCA Charitable Foundation (NCF) volunteers on the Philadelphia 17th Bienniel Convention Committee visited Abram Jenks Elementary School on Tuesday, May 2. The visit was held to observe the benefits one of NATCA's Convention charities, Children's Literacy Initiative (CLI), has brought to the local community.
Jen Wiekert from CLI accompanied the volunteers for the visit. They spoke to the principal of the elementary school at length about the amazing work that CLI does for their students.
CLI is a 501(c)(3) non-profit organization that provides training and coaching in the most effective practices for early literacy instruction for pre-kindergarten through third grade. They envision a nation where every child has the power of literacy and the opportunity for a lifetime of success.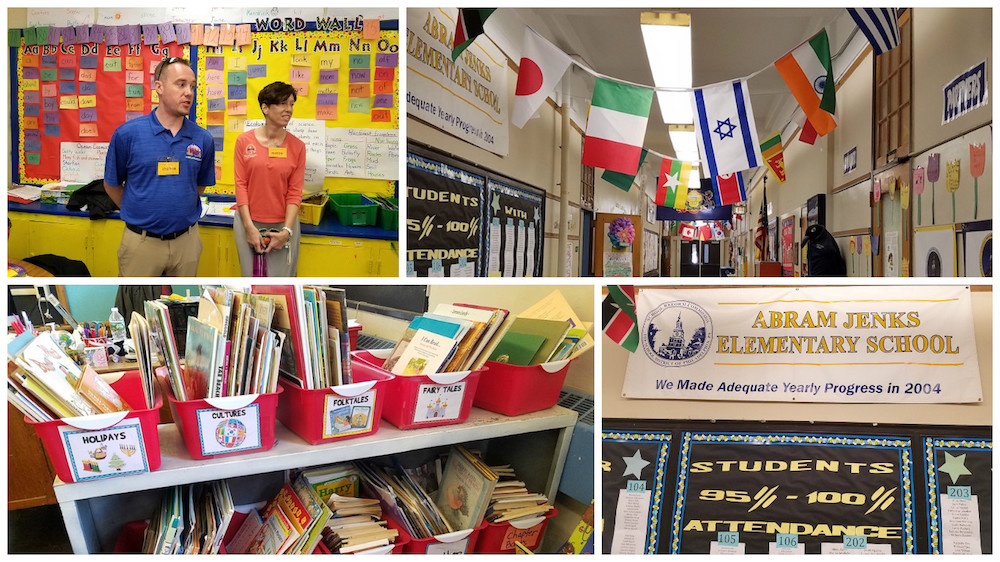 The NCF group observed a 2nd grade class and got to see the benefits of CLI in action. The teacher brought groups of 5-7 children to the back of a class while the rest of the class worked quietly on other projects. The teacher explained a selected book and the content to the children while making sure they were involved and engaged. Because this school has been in the program for a little under seven years, and it was close to the end of school year, the group wasn't able to see CLI coaching take place in person, but they did learn more about the program through observing the students.
The group also got to interact with some of the children and ask questions about the books they were reading. A conversation with the teacher also proved to be valuable. She told the group that there was a lot of pushback when CLI first came in, because they had a different way of doing things. However, she said that she quickly came to see the value in CLI's support and that she and other teachers learned to change their way of thinking and embrace the program. The teacher explained that she is very glad she did because it has made learning better for the children and has taught her new ways of interacting with them.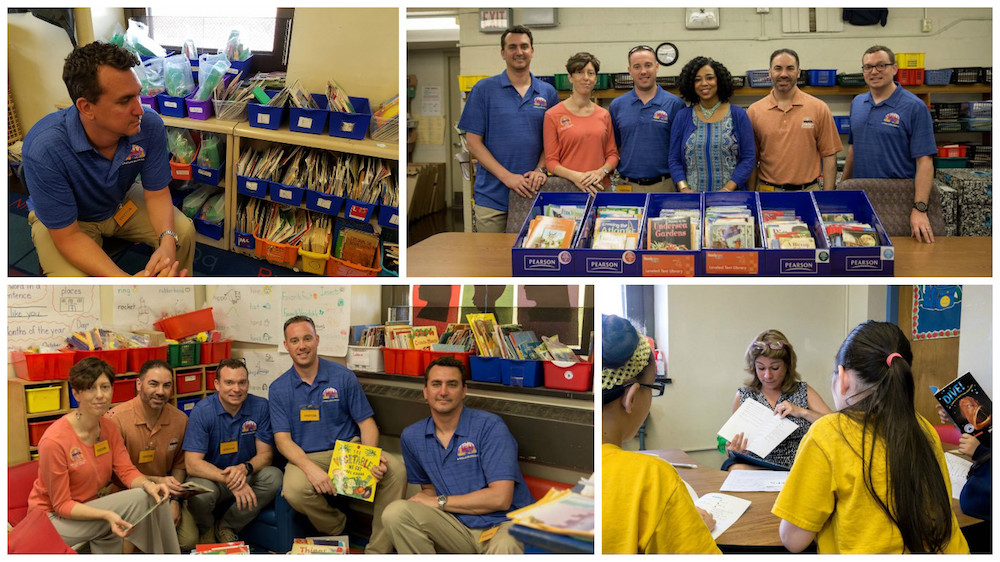 After visiting with the 2nd grade class, the group went down the hall to a kindergarten classroom to observe their learning process and interact with the teacher.
After their visit with both classrooms, the group spoke with Weikert and explained NCF's goals for Convention and the support they hoped to bring to CLI.