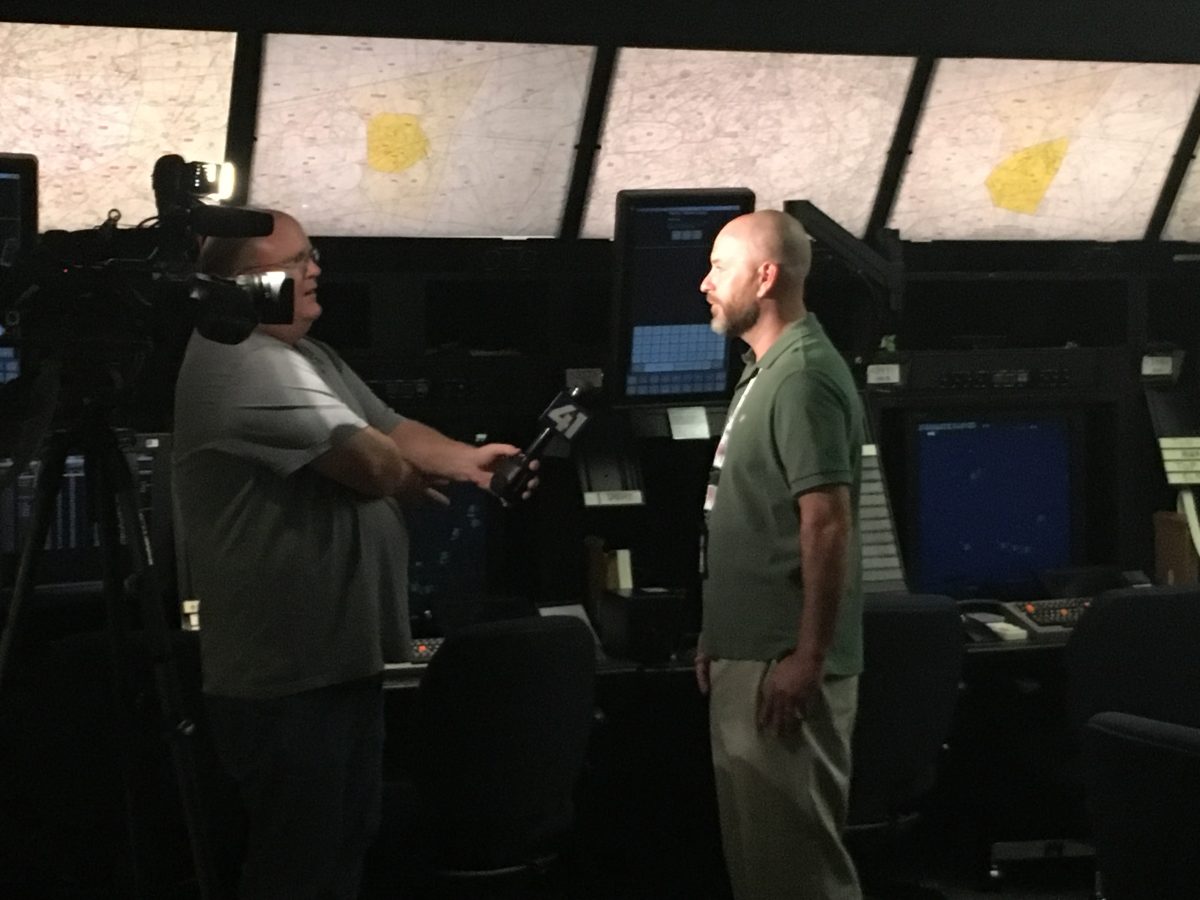 May 12, 2017 // Kansas City Center Members Honored for Helping Save Pilot
Kansas City Air Route Traffic Control Center air traffic controllers Jeffrey Volski and Andrew Cullen displayed calm and reassurance under pressure to help the pilot of a small plane who was battling severe icing conditions. The pilot landed safely at Hannibal Airport. Because of this flight assist, the National Air Traffic Controllers Association (NATCA) honored Volski and Cullen with its highest honor, the Archie League Medal of Safety Award, at NATCA's awards banquet in Las Vegas on March 22, 2017.
Volski and Cullen were interviewed on May 12, 2017. Below are press clips and a photo from the event.
KSHB-TV KANSAS CITY
Kansas City Center air traffic controllers who helped save pilot receive national award
Teaser for the story, which aired earlier in the broadcast