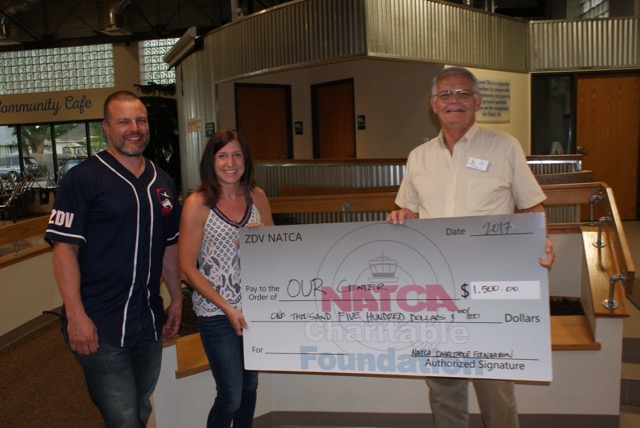 May 19, 2017 // Photo Album: Denver, Boise, Atlantic City, Boston, Toronto: Places NATCA is Making a Difference Across the Country
Denver Center (ZDV) FacRep Josh Waggener and ZDV Secretary Megan Haynes delivered a check to Outreach United Resource Center, Inc. (OUR) Center in Longmont (the town where ZDV is located) this week, a culmination of their 2016 fundraising efforts. OUR Center is a local organization that helps Longmont residents regain or begin a road to self-sufficiency. In 2016, ZDV raffled off gift baskets among local members to raise money for the charity. The NATCA Charitable Foundation also made a contribution, allowing ZDV to deliver a $1,500 check.
Pictured below are Waggener, Haynes, and OUR Center Bookkeeper Les Gray.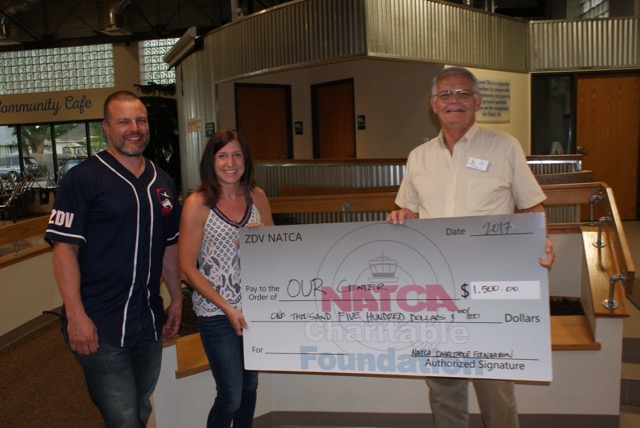 ---
Josh Cooper — the newest to join the Professional Standards National Workgroup — taught a professional standards class in Boise this week. Twenty-five controllers from all over the country attended the training as well as all three FAA Professional Standards National Workgroup members.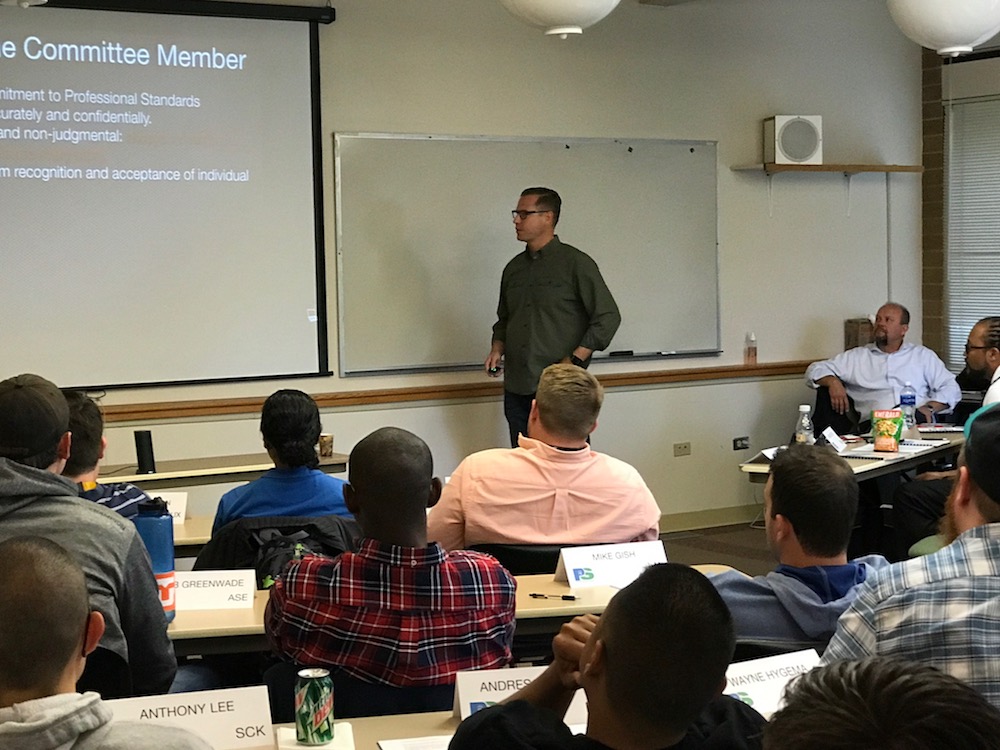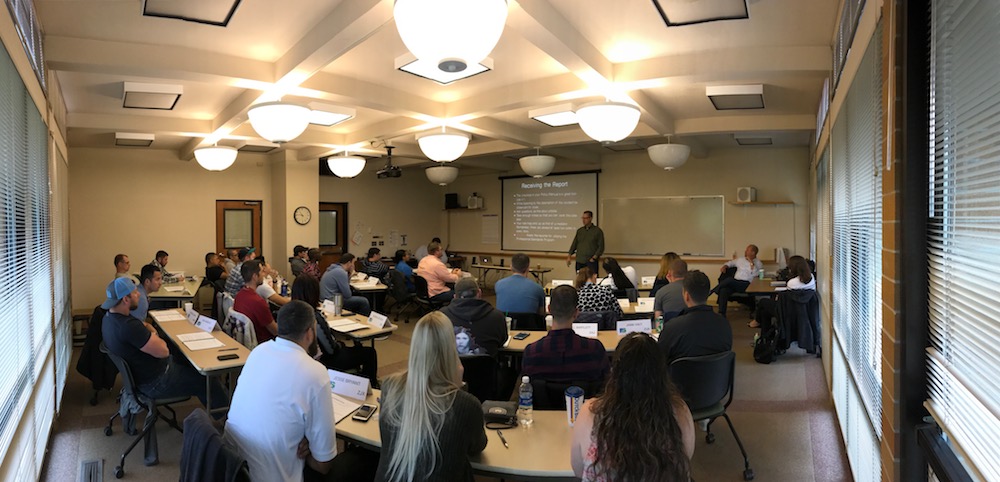 ---
NATCA PMO Rep Jeff Woods spoke at the 2017 ATCA Technical Symposium in Atlantic City this week on a panel titled "Transition of the NAS to a Time-Based Management System — Technologies and Capabilities." Woods moderated the panel alongside Kristen Burnham, FAA.
From ATCA: The panel discussed transforming the National Airspace System (NAS) to a flexible, scalable, and Time-Based Management (TBM) system as a fundamental driving force behind much of the FAA's NextGen work, from research to infrastructure development and operational integration.
TBM is management of an aircraft trajectory using time in all phases of flight, both tactically and strategically across multiple time objectives. Instead of simply adding short-term capabilities to an aging infrastructure that couldn't accommodate broader transformation, a flexible, robust, and resilient NextGen infrastructure is being implemented. In many cases, new technologies are installed on board aircraft as well as on the ground. The integration of this improved infrastructure, enabling technologies, new decision-support tools, and controller applications improves operations across all phases of flight and time horizons to support the ultimate NextGen goal of Trajectory Based Operations (TBO).
TBO is an air traffic management (ATM) concept for the NAS that enables airspace users and Air Navigation Service Providers to strategically manage and optimize trajectories throughout the operation based on the aircraft's ability to fly precise paths in time/space, and the increased ability to exchange trajectories, aeronautical, flight, and weather information. The objective of TBO is improved flight efficiency, efficient use of capacity, improved schedule predictability, and increased operational flexibility. TBM is one of two key elements of TBO; the other is Performance Based Navigation (PBN). This panel discussed some of the challenges that need to be addressed in the development of TBM as we transition the current NAS to TBO.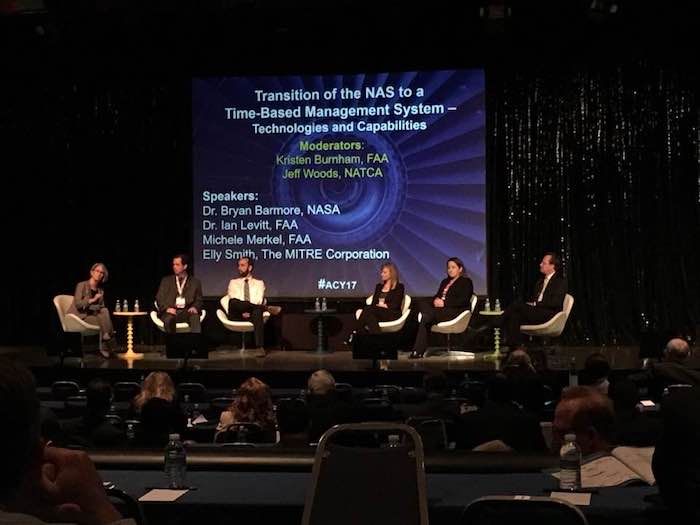 ---
The majority of NATCA's Critical Incident and Stress Management (CISM) team was able to visit with New England Regional Vice President Mike Robicheau after a day of training at Boston Center this week.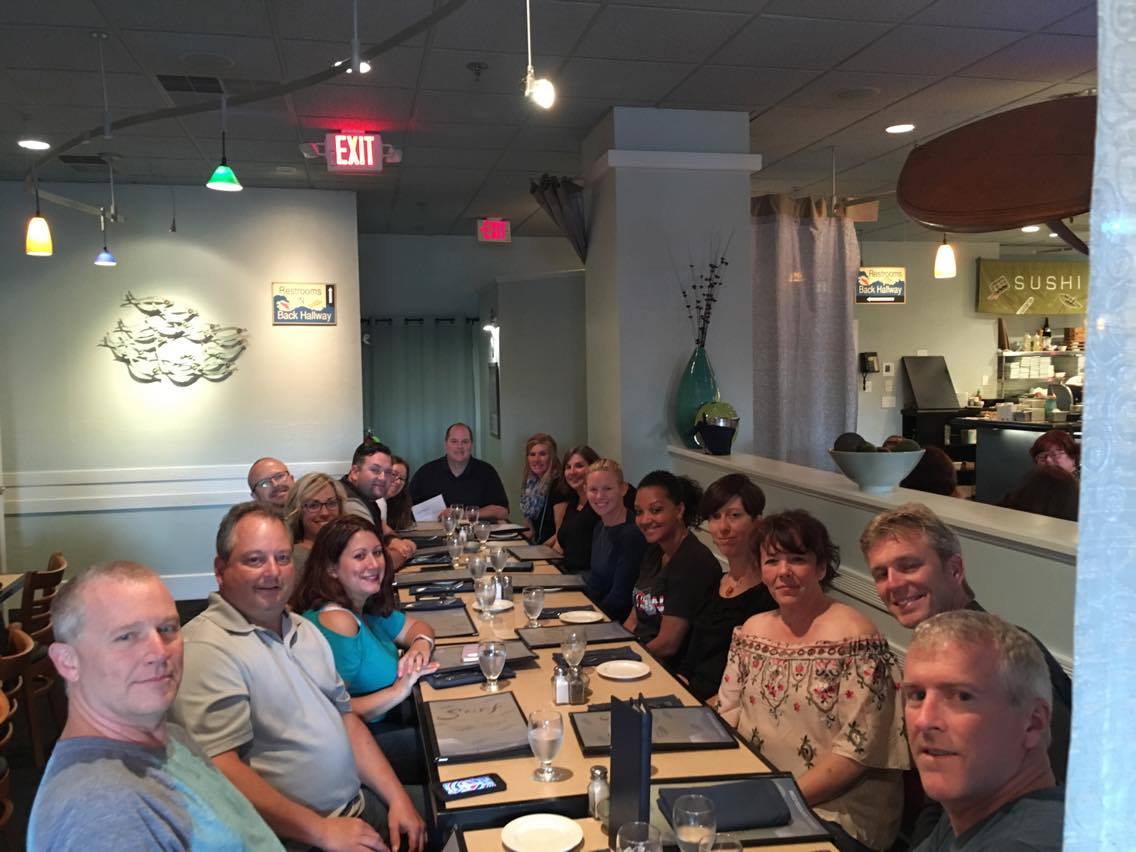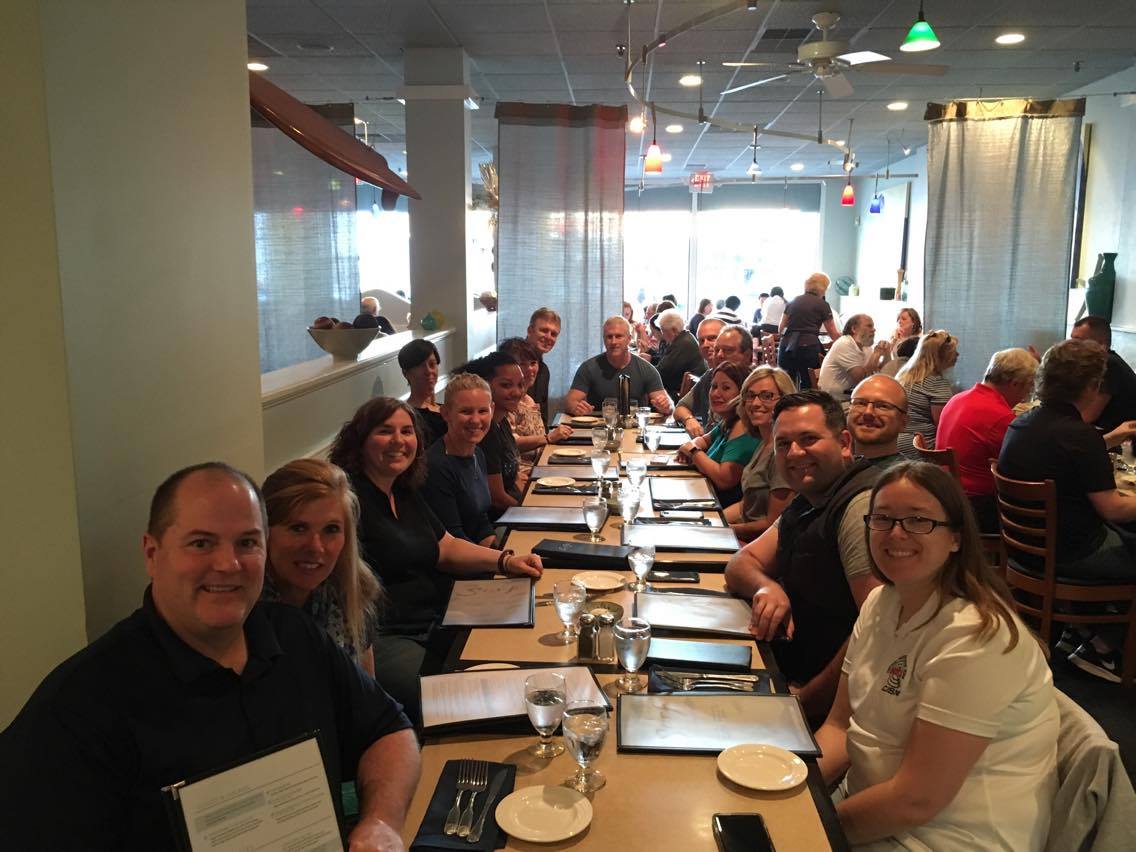 ---
NATCA was proud to attend, participate, and help lead during this week's International Federation of Air Traffic Controllers' Associations (IFATCA) Annual Conference, hosted by CATCA in Toronto. Photos courtesy of Ricardo Boreka. Complete photo collections are available on the Conference website: https://www.ifatca2017.com/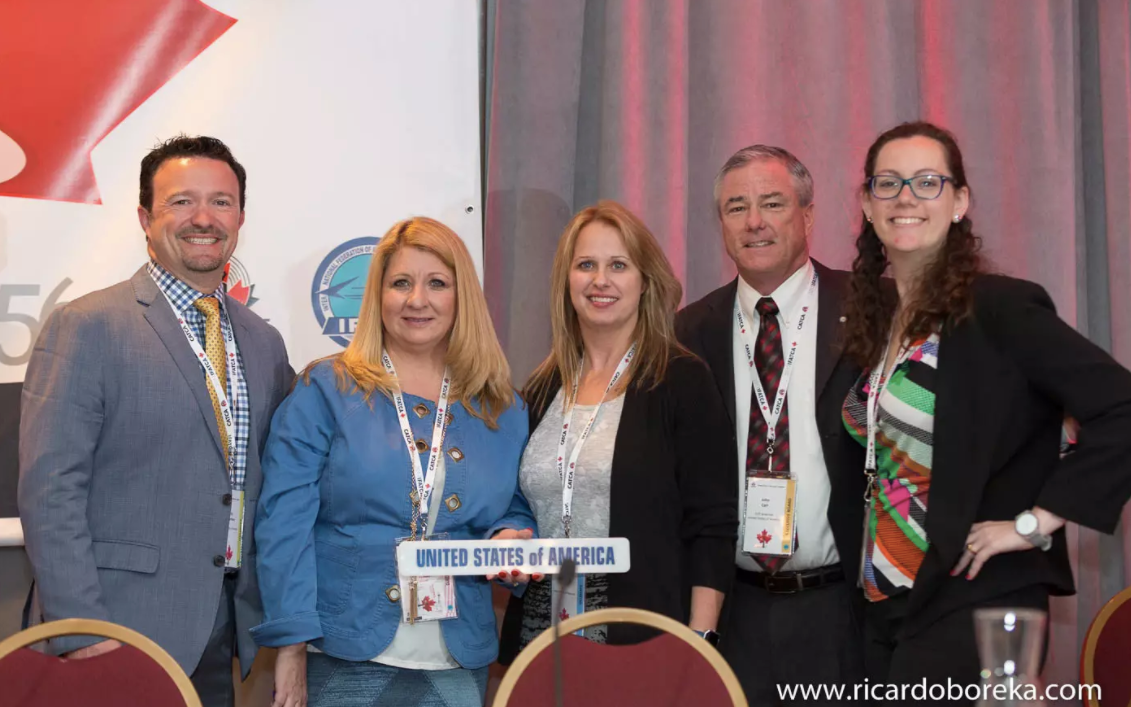 (ABOVE) From NATCA – pictured, from left to right: National Office Manager of Outreach and Special Events Kelly Richardson, Executive Vice President Trish Gilbert, IFATCA Professional & Legal Committee Member Deidre Hatchard (D01), IFATCA Executive Vice President-Americas Region and two-term former NATCA President John Carr, and IFATCA Technical and Operational Committee Member Jaymi Steinberg (ZDC).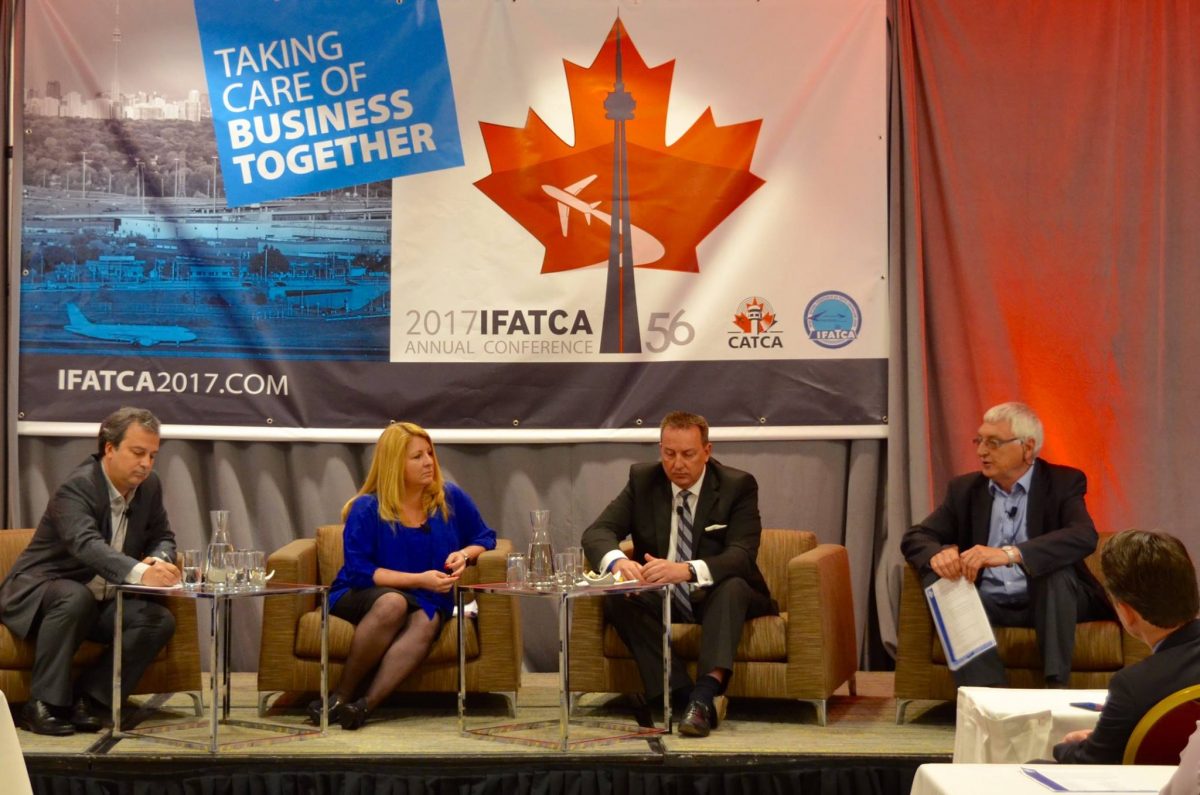 ITF (International Transport Workers' Federation) panel. From left to right: Gabriel Mocho Rodriguez, NATCA Executive Vice President Trish Gilbert, Paul Winstanley, Joe Magee.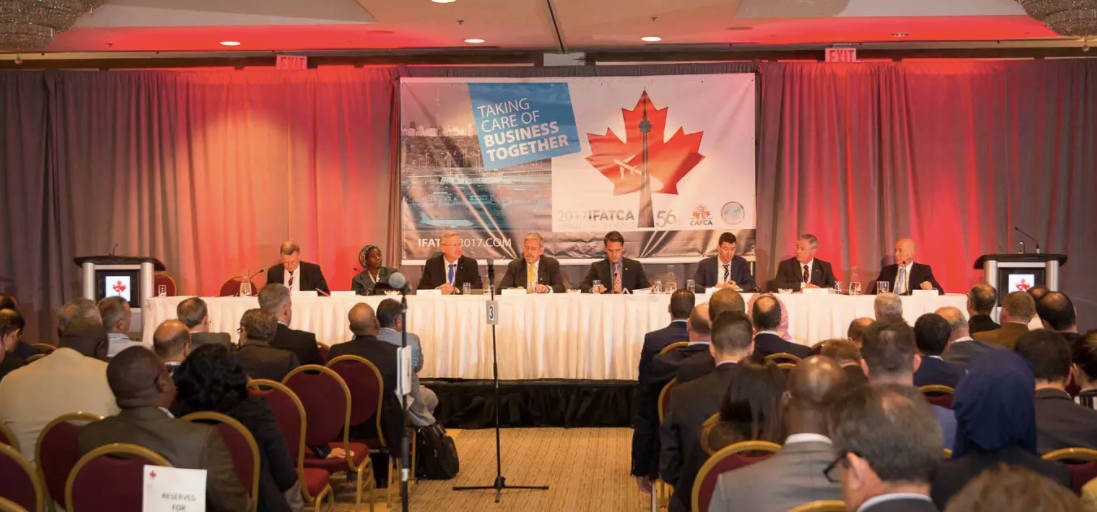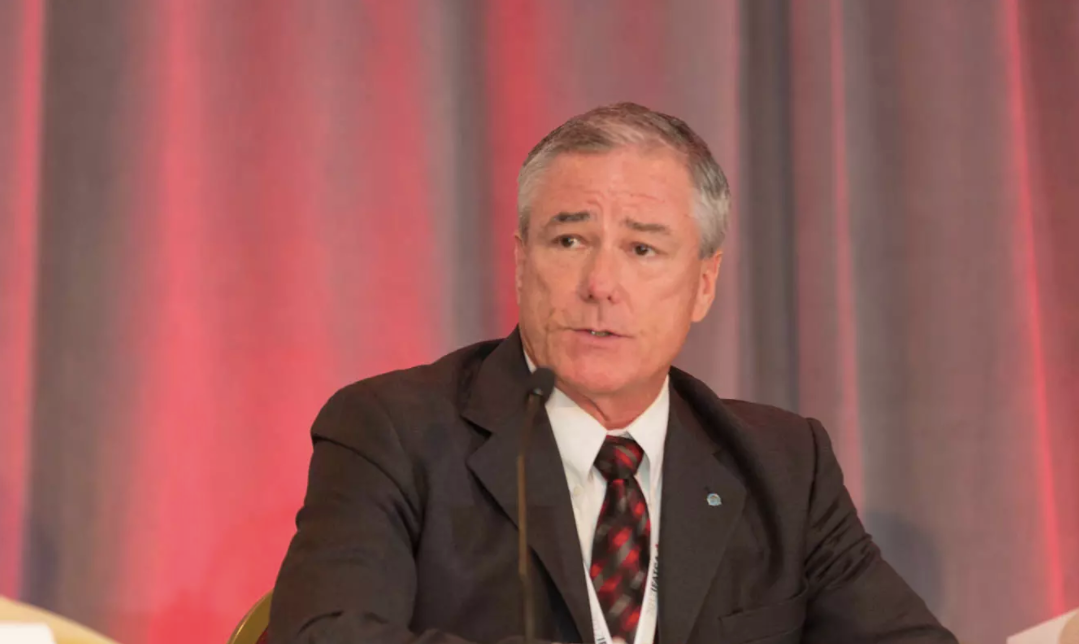 IFATCA Executive Vice President-Americas Region and two-term former NATCA President John Carr.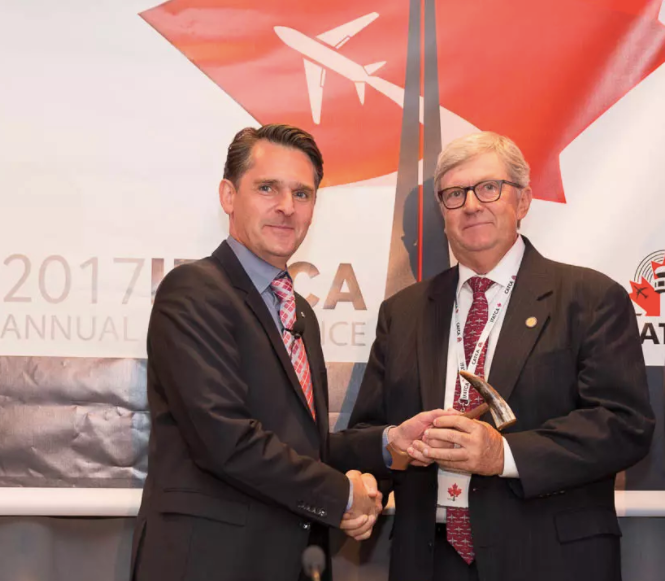 Former NATCA Director of Safety and Technology Dale Wright (right) was appointed to chair Committee A during the Annual Conference. Here, IFATCA President Patrik Peters presents the committee gavel to Wright.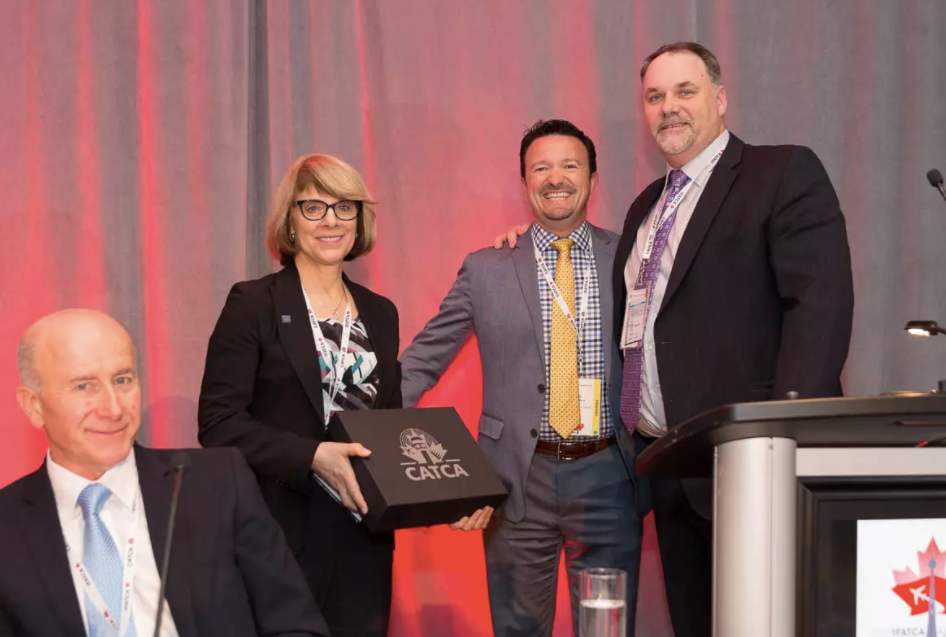 NATCA National Office Manager of Outreach and Special Events Kelly Richardson (yellow tie) receives an award from CATCA in appreciation for helping them plan the conference. Richardson helped lead NATCA's efforts to host the 2016 IFATCA Annual Conference in Las Vegas.