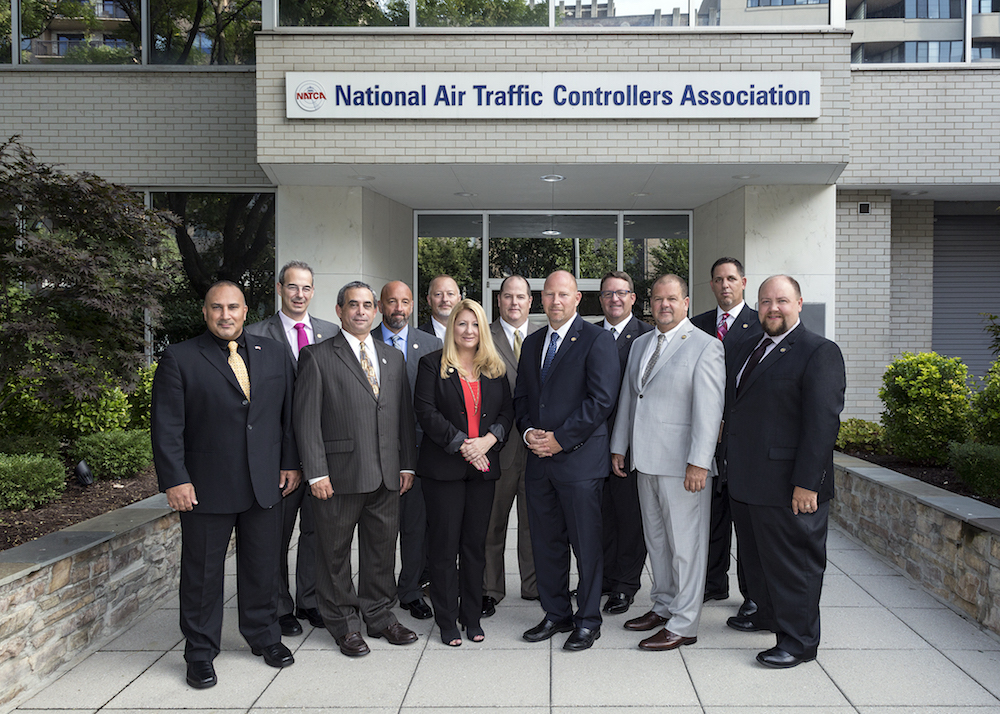 History of the National Executive Board
NATCA did not waste time developing its strength and finding its voice through these passionate individuals who laid the groundwork for what the Union is today.
The involvement required of the National Executive Board (NEB) exceeds the normal strain of many careers. Their fierce passion comes with extended periods of travel, time away from their families and children, personal sacrifice, and many hours of personal time dedicated to serving the membership — all to ensure the rights of every single NATCA member are protected and that the National Airspace System continues to be the safest in the world.
Despite these things, NATCA leadership takes pride in its "all hands on deck" mentality and wouldn't have it any other way. For them, the Union is an extension of their family and their duty is to serve it diligently.
Since the provisional Executive Board, through the first NEB taking over in 1988, through today, NATCA's leadership continues to evolve and shape the future of our Union. Below, see a history of NATCA's leadership through the years.
1986-88: Founding Convention Regional Representatives (Provisional Executive Board)
Alaskan Region: Joe Dunigan (Note: Will Faville took over in 1987 after Dunigan stepped down)

Central Region: Jim Poole

Eastern Region: Steve Bell

Great Lakes Region: Fred Gilbert

New England Region: Howie Barte

Northwest Mountain Region: Gary Molen

Southern Region: Dennis Delaney

Southwest Region: Ed Mullin

Western-Pacific Region: Karl Grundmann
---

1988 – 1991: The First NEB
President: Steve Bell

Executive Vice President: Ray Spickler

Alaskan Regional Vice President: Will Faville, Jr.

Central Regional Vice President: Dan Brandt

Eastern Regional Vice President: Barry Krasner

Great Lakes Regional Vice President: Joseph Bellino

New England Regional Vice President: James Breen

Northwest Mountain Regional Vice President: Gary Molen

Southern Regional Vice President: F. Lee Riley (Note: Randy Schwitz took over the position in 1990 when Riley stepped down.)

Southwest Regional Vice President: Ed Mullin

Western Pacific Regional Vice President: Richard Bamberger
---
1991 – 1994: The Second NEB
President: Barry Krasner

Executive Vice President: Joseph Bellino

Alaskan Regional Vice President: Sam Rich

Central Regional Vice President: Michael Putzier

Eastern Regional Vice President: Tim Haines

Great Lakes Regional Vice President: Jim Poole

New England Regional Vice President: James Breen (Note: T. Craig Lasker took over the position after Breen was forced to retire in 1992 due to a health issue.)

Northwest Mountain Regional Vice President: Gary Molen (Note: James Ferguson took over the position when Molen retired in 1993.)

Southern Regional Vice President: Randy Schwitz

Southwest Regional Vice President: Ed Mullin

Western Pacific Regional Vice President: Karl Grundmann
---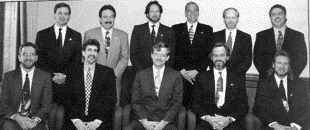 1994 – 1997: The Third NEB
President: Barry Krasner

Executive Vice President: Mike McNally

Alaskan Regional Vice President: Jerry Whittaker

Central Regional Vice President: Michael Putzier

Eastern Regional Vice President: Joe Fruscella

Great Lakes Regional Vice President: Jim Poole

New England Regional Vice President: T. Craig Lasker

Northwest Mountain Regional Vice President: James Ferguson

Southern Regional Vice President: Randy Schwitz

Southwest Regional Vice President: Rich Phillips

Western Pacific Regional Vice President: Owen Bridgeman
---

1997 – 2000: The Fourth NEB
President: Mike McNally

Executive Vice President: Randy Schwitz

Alaskan Regional Vice President: Ricky Thompson

Central Regional Vice President: Bill Otto

Eastern Regional Vice President: Joe Fruscella

Great Lakes Regional Vice President: Jim Poole

New England Regional Vice President: Mike Blake

Northwest Mountain Regional Vice President: James Ferguson

Southern Regional Vice President: Rodney Turner

Southwest Regional Vice President: Mark Pallone

Western Pacific Regional Vice President: Gus Guerra

(Region X: 1988 marked the first expansion of the NEB. Pete Healy was appointed the first engineers vice president and invited to sit on the board as a non-voting member. At the 1988 Convention, delegates approved a voting position for Region X and Jim D'Agati, the Great Lakes Region local president, won the election to the NEB the next year.)
---

2000 – 2003: The Fifth NEB
President: John Carr

Executive Vice President: Ruth (Stilwell) Marlin

Alaskan Regional Vice President: Ricky Thompson

Central Regional Vice President: John Tune

Eastern Regional Vice President: Joe Fruscella

Great Lakes Regional Vice President: Pat Forrey

New England Regional Vice President: Mike Blake

Northwest Mountain Regional Vice President: Carol Branaman

Southern Regional Vice President: Rodney Turner

Southwest Regional Vice President: Mark Pallone

Western Pacific Regional Vice President: Kevin McGrath

Region X: Jim D'Agati
---
2003 – 2006: The Sixth NEB
President: John Carr

Executive Vice President: Ruth (Stilwell) Marlin

Alaskan Regional Vice President: Ricky Thompson

Central Regional Vice President: John Tune

Eastern Regional Vice President: Phil Barbarello

Great Lakes Regional Vice President: Pat Forrey

New England Regional Vice President: Mike Blake

Northwest Mountain Regional Vice President: Carol Branaman

Southern Regional Vice President: Andy Cantwell

Southwest Regional Vice President: Darrell Meachum

Western Pacific Regional Vice President: Bob Marks

Region X: Jim D'Agati
---
2006 – 2009: The Seventh NEB
President: Pat Forrey

Executive Vice President: Paul Rinaldi

Alaskan Regional Vice President: Ricky Thompson

Central Regional Vice President: Howard Blankenship

Eastern Regional Vice President: Phil Barbarello

Great Lakes Regional Vice President: Bryan Zilonis

New England Regional Vice President: Mike Robicheau

Northwest Mountain Regional Vice President: Scott Farrow

Southern Regional Vice President: Victor Santore

Southwest Regional Vice President: Darrell Meachum

Western Pacific Regional Vice President: Ham Ghaffari

Region X: Mike MacDonald
---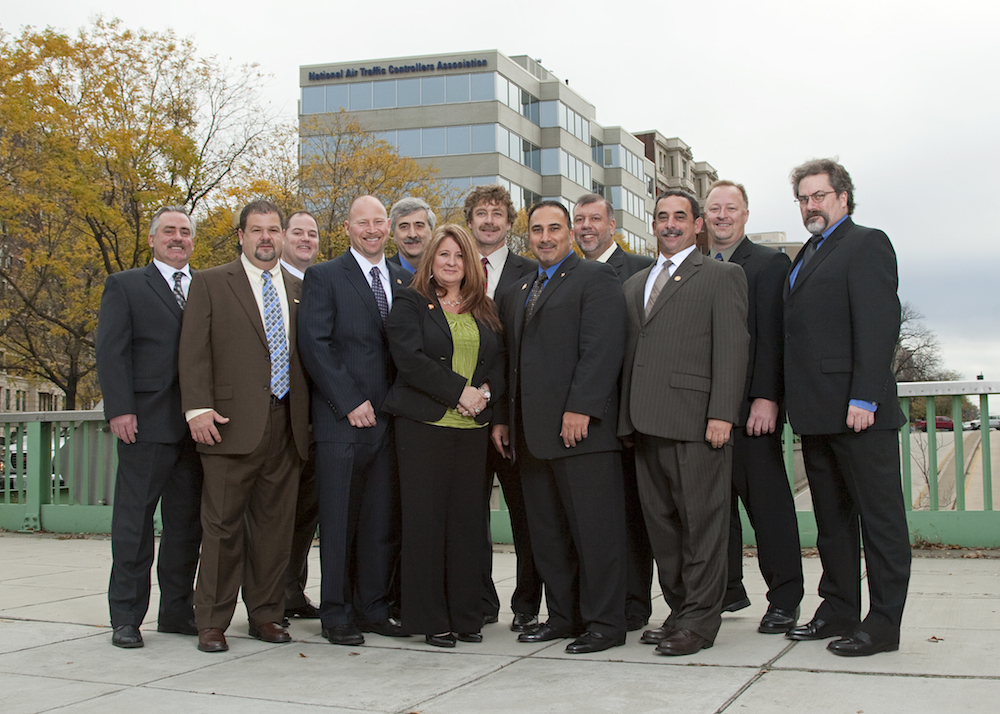 2009 – 2012: The Eighth NEB
President: Paul Rinaldi

Executive Vice President: Trish Gilbert

Alaskan Regional Vice President: Larry Lescanec

Central Regional Vice President: Kevin Peterson

Eastern Regional Vice President: Phil Barbarello

Great Lakes Regional Vice President: Bryan Zilonis

New England Regional Vice President: Mike Robicheau

Northwest Mountain Regional Vice President: Jim Ullmann

Southern Regional Vice President: Victor Santore

Southwest Regional Vice President: Tim Smith

Western Pacific Regional Vice President: Ham Ghaffari

Region X: Mike MacDonald
---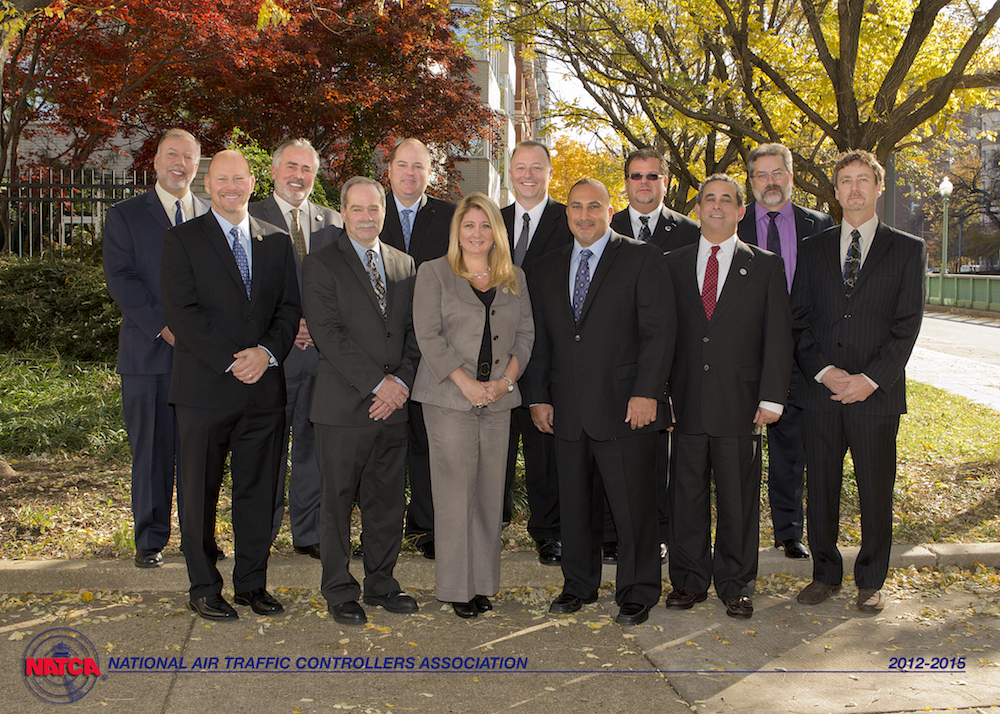 2012 – 2015: The Ninth NEB
President: Paul Rinaldi

Executive Vice President: Trish Gilbert

Alaskan Regional Vice President: Steve Munroe (Note: Scot Morrison finished the term after Munroe's retirement in 2014)

Central Regional Vice President: Kevin Peterson

Eastern Regional Vice President: Phil Barbarello

Great Lakes Regional Vice President: Bryan Zilonis

New England Regional Vice President: Mike Robicheau

Northwest Mountain Regional Vice President: Jim Ullmann

Southern Regional Vice President: Victor Santore

Southwest Regional Vice President: Tim Smith

Western Pacific Regional Vice President: Ham Ghaffari

Region X: Mike MacDonald
---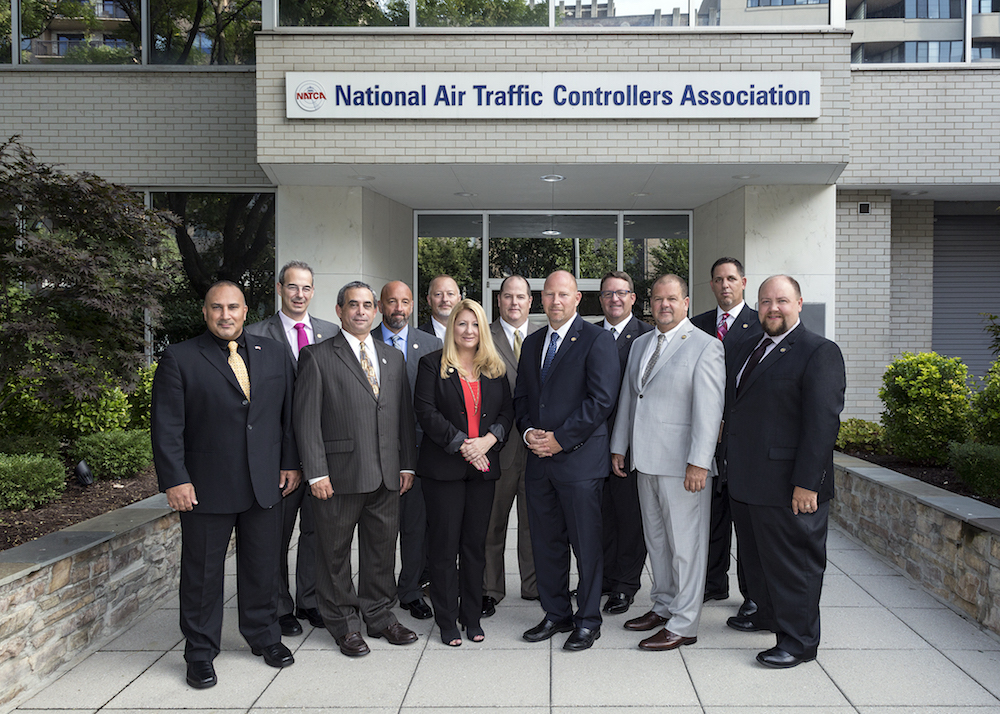 2015 – 2018: The 10th NEB
President: Paul Rinaldi

Executive Vice President: Trish Gilbert

Alaskan Regional Vice President: Clint Lancaster

Central Regional Vice President: Kevin Peterson

Eastern Regional Vice President: Dean Iacopelli

Great Lakes Regional Vice President: Bryan Zilonis

New England Regional Vice President: Mike Robicheau

Northwest Mountain Regional Vice President: Doug Pincock

Southern Regional Vice President: Jim Marinitti

Southwest Regional Vice President: Andrew LeBovidge

Western Pacific Regional Vice President: Ham Ghaffari

Region X: Mike MacDonald