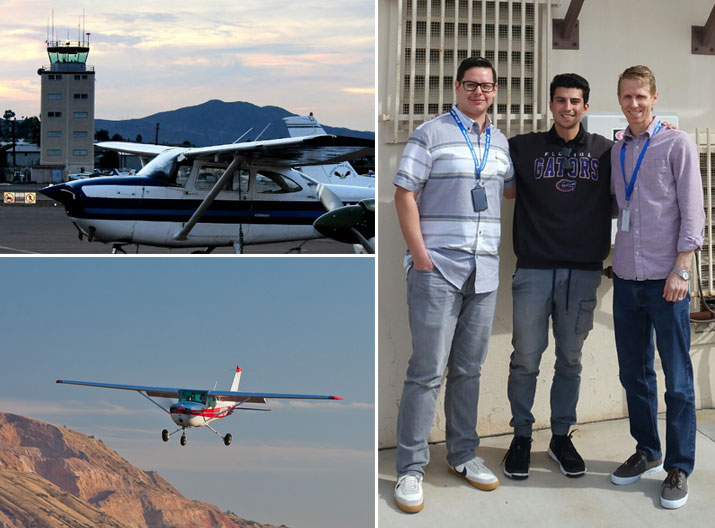 June 16, 2017 // Controller Aids Student Pilot in a Pinch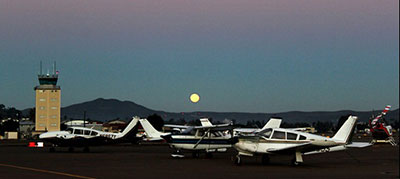 This story has been jointly published by the FAA and NATCA.
A student pilot executing touch-and-go landings March 4 at Gillespie Field in El Cajon, Calif., offered his deepest gratitude to a controller who kept him calm after he made a hard landing — one that tilted his Cessna 150 onto two wheels.
Gillespie Tower controller and former flight instructor Rob Hurlbert provided an assuring voice to the distressed pilot, who feared for his life after making the shaky touchdown in his first-ever solo flight.
When the wheels contacted the runway, the plane was initially going straight. But then the plane lifted to one side, and its propeller struck the pavement. The pilot added power and got airborne again. But he was quite stunned in the aftermath of his mishap. The controller kept him calm and guided him back into the traffic pattern to return to the airfield.
Hurlbert had been training developmental controller Phillip Garcia on the local north position when the incident occurred. He then took over the position and reassured the student pilot that he was okay. "You could hear he was very flustered," Hurlbert said. "I just told him, 'Stop worrying. You're fine.'"
After he landed, the pilot visited the tower to thank Hurlbert in person. "I told him to get back on the horse and never give up," Hurlbert said.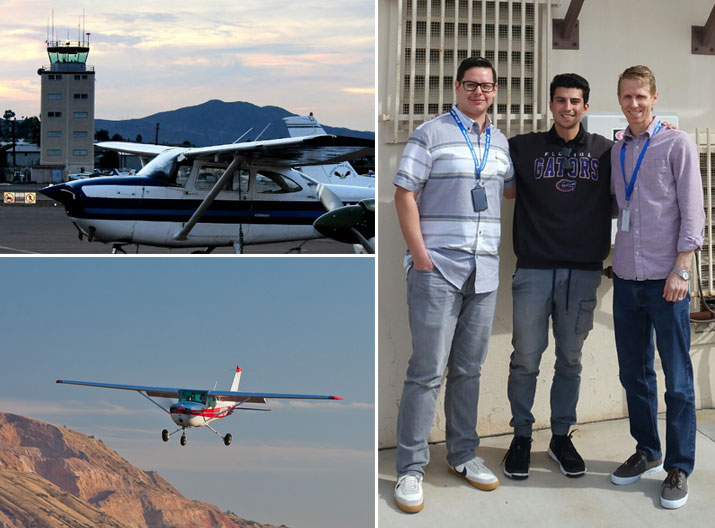 Top left: A Cessna at Gillespie Field; right: pictured from left to right — Gillespie developmental controller Phillip Garcia, student pilot Abrahem Rafiq, and controller Rob Hurlbert; bottom left: a Cessna 150 in flight
(Photos: Times of San Diego, FAA, disciplesofflight.com).
"Robert's professionalism and calming speech rate truly made a difference in alleviating the pilot's anxiety during an extremely stressful situation for a student solo pilot," Operations Supervisor Sylvia Dee said.
Gillespie Field has six flight schools. Before becoming a controller at the tower, Hurlbert was a flight instructor for two years at Clover Park Technical College in Washington state, where he flew with student pilots and helped them earn their private pilot certificates, instrument ratings, and commercial certificates. He also trained aspiring flight instructors.
"The majority of our traffic here is flight schools," he said. "It requires a fair amount of patience. Mistakes here are far more common than at a commercial airport. As a former flight instructor, I can sympathize."