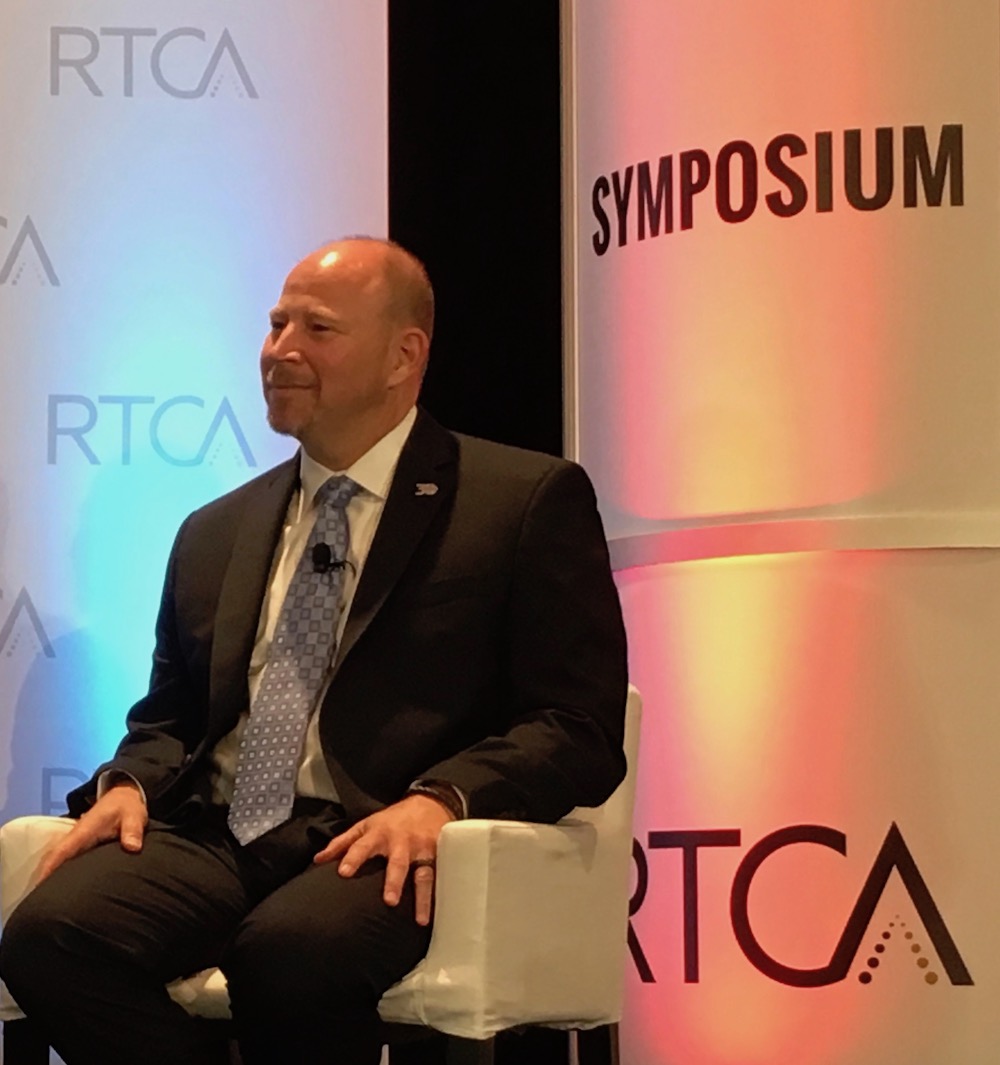 June 16, 2017 // President Paul Rinaldi Discusses Federal Funding and ATC Reform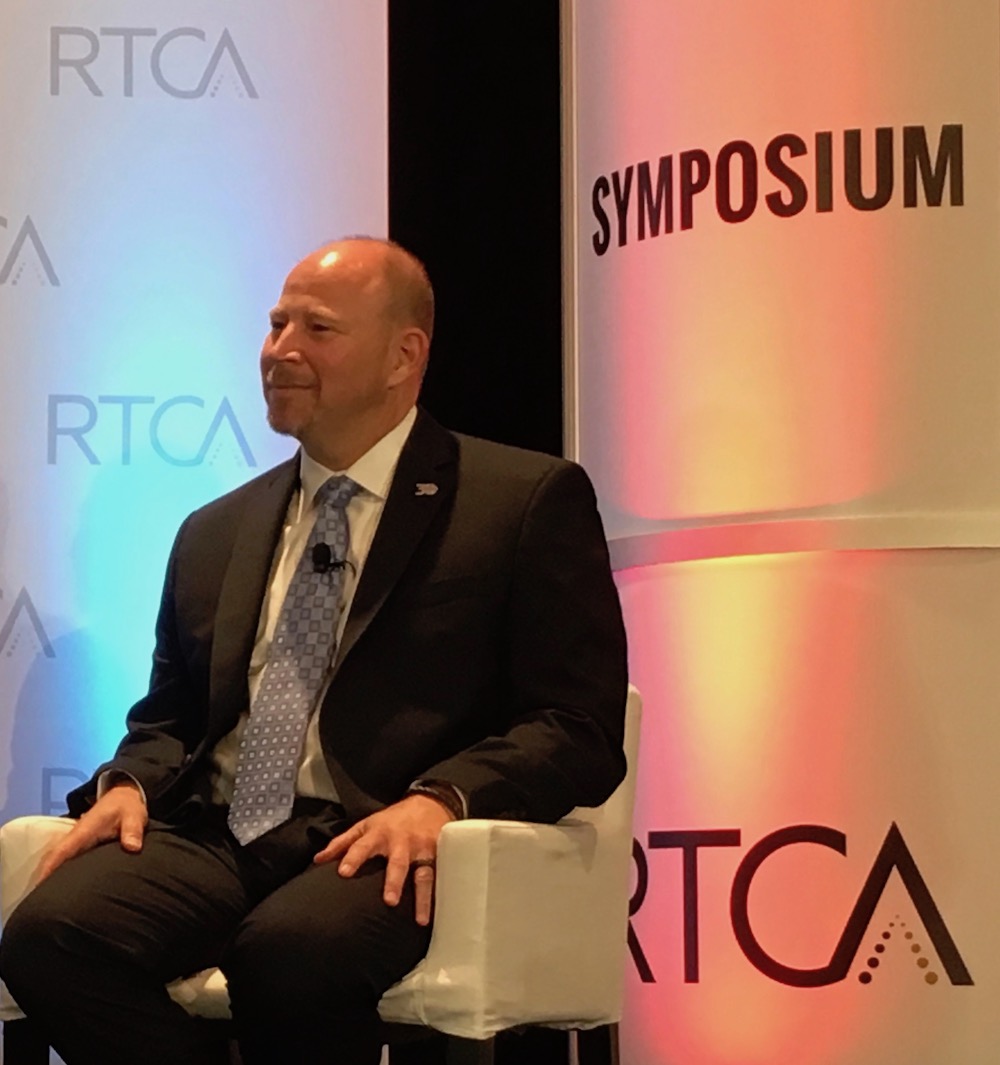 What: RTCA Global Aviation Symposium panel about Comprehensive Federal Aviation Administration Reauthorization Bill
When: Wednesday, June 14, 2017
Moderator:
Will Ris, Aviation Expert and Former Senior Vice President, American Airlines
Panelists:
Question: Which U.S. President — Clinton or Trump — stated the following:
"The fact is, the FAA's 20-year effort to modernize its air traffic control technology simply has not been able to keep pace with either the emergence of new technology or the growth and demand for air travel."
"The current system cannot keep up — hasn't been able to keep up for many years. The FAA has been trying to upgrade our nation's air traffic control system for a long period of years. It's time to join the future."
Answer: They both did. The first quote is from President Clinton's Dec. 7, 2000, announcement establishing the FAA Air Traffic Organization. The second quote is from President Trump's announcement last week (June 5) announcing his air traffic control initiative to separate ATC from the FAA and create a non-profit, non-governmental organization.
Seventeen years separate the two statements. The FAA reauthorization bill panelists at the June 14 Radio Technical Commission for Aeronautics (RTCA, Inc.) Global Aviation Symposium noted the Clinton and Trump Administration's attempts to reform ATC. They lamented the fact that interaction between stakeholders remains as frustrating as previous years' discussions, with many familiar conclusions: The time to act was long ago, we need to do something now or risk falling behind, and we must accelerate the pace of our modernization efforts.
NATCA President Paul Rinaldi again made a strong case for why we must fix the central problem: the unstable funding stream. He listed other negative effects resulting from funding problems, including old en route centers that are more than 50 years old and in need of replacement, the prospect of shrinking aviation if decisions are made to save money due to sequestration cuts, and the lack of long-term modernization planning and procurement.
"We have to be quicker, nimble, and more dynamic in modernizing our system," he said.
Rinaldi said he was asked at last year's RTCA conference panel discussion on FAA reauthorization whether he thought a long-term FAA bill was possible. Last year, he answered "no." This week, he continued to be skeptical on whether there will be a budget past Sept. 30 of this year, much less a comprehensive, long-term FAA bill. The current FAA reauthorization extension expires on Sept. 30. This funding uncertainty is another example of the unacceptable stop-and-go funding that Rinaldi denounces.
"We're high-fiving each other, because we have a five-month spending bill right now. The end of September is probably going to be pretty ugly," Rinaldi said. "We have some people calling for shutdowns to get the budget under control, we're approaching $20 trillion in debt, and aviation takes a back seat to a lot of other important issues in Congress."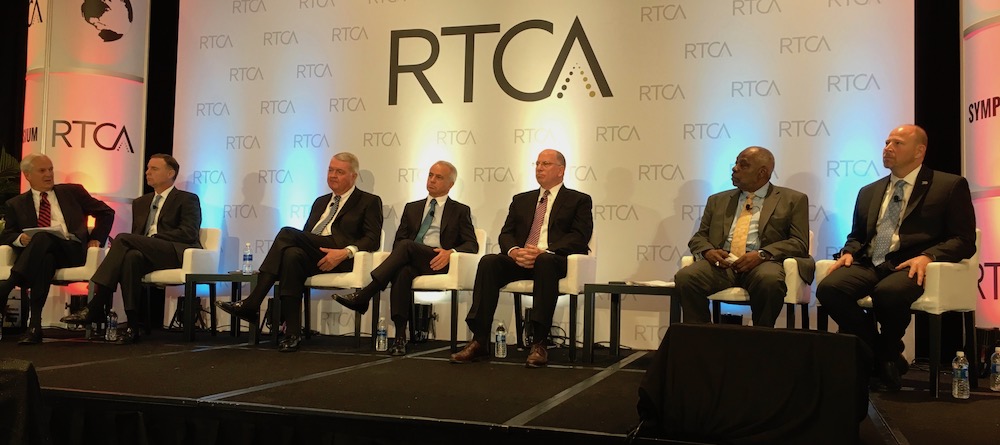 Pictured from left to right: Ris, Bolen, Burnley, Calio, Coon, Dillingham, and Rinaldi.
Even AOPA that has concerns about the current proposals for ATC reform noted on the panel the difficulty of the present funding system. "We don't defend the status quo," AOPA's Jim Coon said.
Rinaldi described other potential problems resulting from an unstable funding stream.
First, he said, the FAA has not been able to modernize New York airspace and facilities due to a lack of funding. Efforts to do so have started and stopped four times.
Next, if there is a tight fiscal year 2018 budget, the FAA may look at shutting down the Oklahoma City Academy again, like the Agency did in 2013 due to sequestration. "That is a huge concern for us," Rinaldi said. "Staffing of fully certified controllers has reached a 28-year low and must be improved."
Furthermore, Rinaldi reported that staffing shortages have made it necessary for controllers to increase miles in trail spacing between aircraft in some places.
The panelists agreed that fixing the problem of an unstable funding stream would benefit the National Airspace System. But Rinaldi said easing the majority of flight delays is not one of those benefits. Rinaldi sought to dispel that myth.
"The majority of delays you see in the system are weather-based," he said. "Nobody should, nor should they want to, go through lines of thunderstorms. We will not be able to control that."